HolaChef's Latest Survey Lets Us Into Mumbai's Eating Habits
Do men cook less than women? Do people spend more on food on weekdays as compared to weekends? Mumbai based food delivery platform, HolaChef, has some answers about Mumbai's ordering in and eating in habits thanks to a surrey they recently conducted.
A Bit About HolaChef
What makes HolaChef an expert in the matters of food and ordering in?
Launched in September 2014, HolaChef was a venture that presented Mumbaikars with a range of different dishes each day prepared by both amateur and professional chefs. Using the HolaChef website or app, the customer can select a dish, place an order and select a time slot that they want their food delivered.
Each day, HolaChef has a different menu spanning cuisines such as Rajasthani, Malwani, Oriental, Thai and even Russian.
Commenting on the Holachef venture, in an exclusive interview with us, Saurabh Saxena, the founder and CEO of HolaChef said ""I can't eat the same food every day. Variety in cuisines and taste is really important for me. I have always been experimental with my food choices and have loved exploring new places through their food. Travel across India or abroad has revolved around local cuisine and best joints for authentic food of the region. In fact, long ago when I was still a student, I used to talk about innovating in the food space with my professors and peers. Although it didn't happen immediately after I finished college, I did find my way to this space eventually. And I couldn't be happier.
This passion for eating something new and exciting every day and the fact that I am a finicky consumer blends in well in building the proposition for Holachef. I understand customers' feedback and reviews which has in fact become the culture of Holachef. We monitor each review very closely and loop it into the product. In fact, our menu is largely based on user ratings. If you want something on the menu more often, give it a high rating and vice versa."
Mumbai's Eating Habits, Explained By HolaChef
In the same interview, Saxena enlightened us about several food ordering trends in Mumbai as seen by the activity on HolaChef. For one, Mumbaikars tend to order healthier options for dinner – Sunday dinner is especially light, perhaps to gear up for the week ahead. 75% of the total orders in Mumbai are for vegetarian food.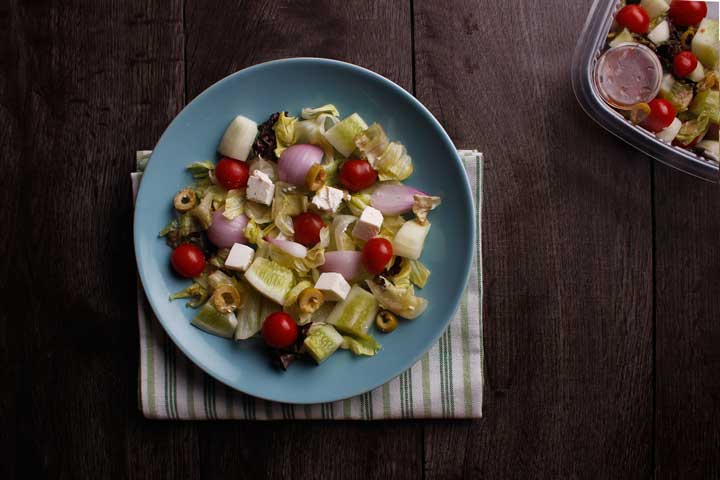 The recent survey, conducted by the service has shed even more light on Mumbai's eating preferences. Conducted between April 2015 to March 2016, the survey analysed 525,460 food orders from 184,072 users, out of which 44.9% were men and 55.1% were women.
Out of these users, 57% of the men preferred ordering food online while 43% of the women order food online. At the same time, a woman is more likely to spend aroundRs.360 on an order, while a man, on average spends Rs.270 per order.
Additionally, the survey found that Mumbaikars prefer Indian food options for dinner and are more willing to experiment with international dishes for lunch.
Are you responsible for helping make these trends? Are your eating habits significantly different? Let us know!