Holachef Gets Healthier With Delicious Dishes Made Using Saffola Masala Oats
In an increasingly urbanised and technology focused world, there's also an increase in urban dwellers looking for healthy food options. Due to sedentary lifestyles conditions like obesity, diabetes and a higher risk of heart disease are on the rise. To combat these health risks, more people are skipping over fast food and packaged snacks in favour of fresh, wholesome meals.
Holachef, a venture started in 2014 by Saurabh Saxena, has allowed many busy Mumbaikars to eat healthy despite being busy. Each day, it puts together a menu of dishes from a variety of chefs. After selecting a dish, a customer can select a time slot for its delivery. Following this, a Holachef runner arrives at their door with freshly prepared, homey meal which is balanced and nutritious.
Holahcef Gets Healthier
Now, Holachef has stepped up their health game with a collaboration with Saffola Masala Oats. Through the collaboration, dishes made using Saffola Oats, using recipes conceptualised by Saffola Chef Archana Doshi, are on the Holachef platform.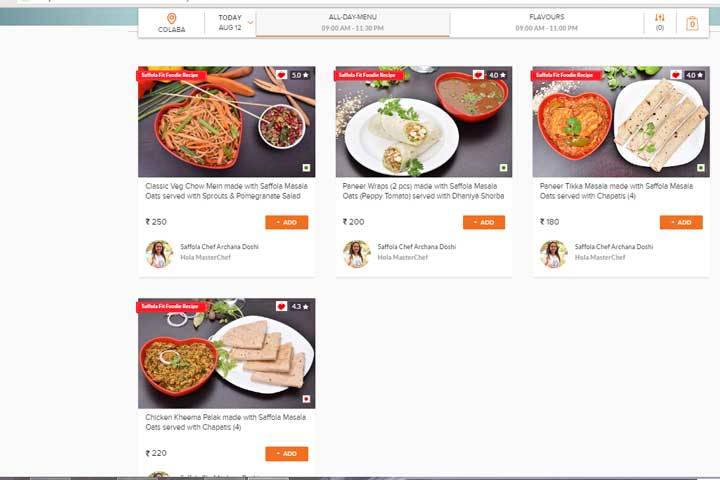 The venture is a part of Saffola's 'Fit Foodie' initiative, which is a website that offers foodies healthy recipes from different cuisines. On Holachef, customers can evaluate the health of a Saffola dish by looking at the Saffola Fit Foodie meter; the higher the score the healthier the dish.
Since the venture was launched, the Saffola Oats' dishes have been welcomed with open arms with many of them – like the Chicken Kheema Palak made with Saffola Masala Oats and Chapatis and the Butter Chicken made with Saffola Masala Oats – receiving 4 stars or more.
Tasting The Talk
Excited by the reviews that the new dishes had been getting, we decided to try some out ourselves.
We began with the Chicken Burger made with Saffola Masala Oats, which is served with a side of Minestrone Soup. The burger was a moderate size and when paired with the soup filling enough for a light, refreshing meal. While the soup was warm and thick with veggies – the perfect way to ward off any monsoon related sniffles – we were most taken by the burger patty which had a wonderful soft, moist texture and combined the wholesomeness of chicken with a zesty bite of mint.
We then moved on to the Chicken Biryani made with Saffola Masala Oats, a mildly spicy dish that had generous amounts of soft, tender chicken.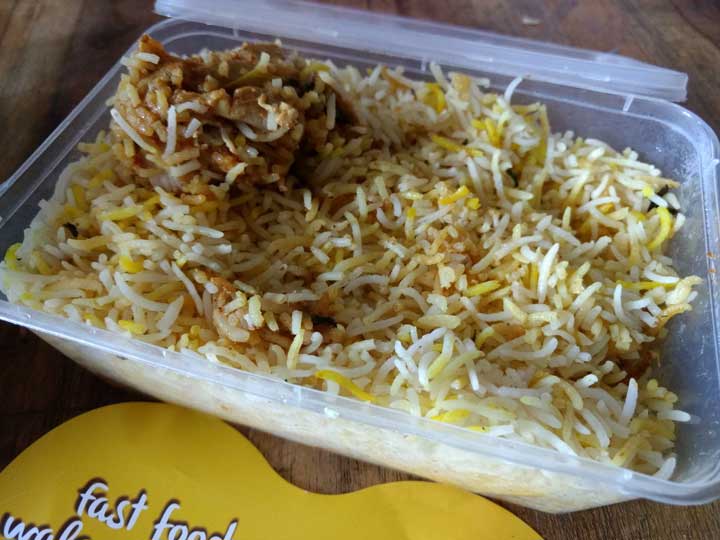 Following that was a dish of Chicken Kheema Palak made with Saffola Masala Oats which was hands down our favourite dish of the lot.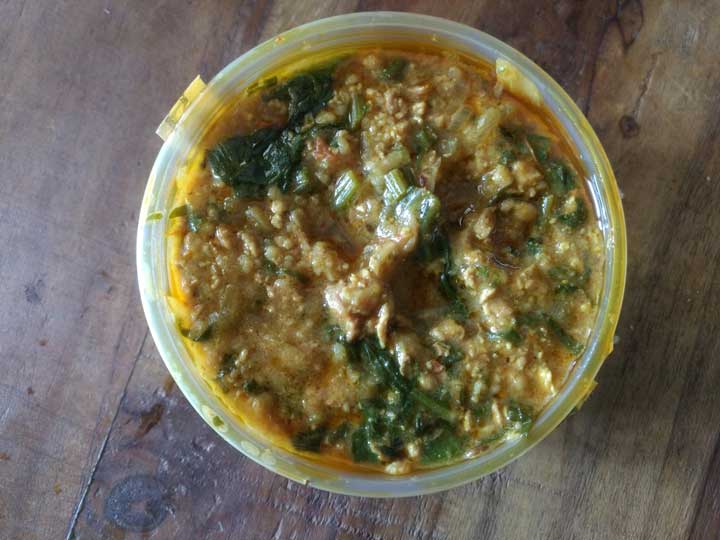 Served with soft chapatis, the chicken and the kheema worked together beautifully to make a flavour packed spicy, smooth curry that – despite a high fit foodie score – tasted wonderfully indulgent.
So impressed were we with the chicken kheema palak that we decided to call for the Palak Paneer made with Saffola Masala Oats. The dish had a velvety texture thanks to the pureed spinach which was balanced by cubes of firm, fresh paneer. Vegetarians can also try the Penne Pasta in Tomato Sauce made with Saffola Masala Oats. There's a generous amount of silky, tangy tomato sauce, a side of exotic, healthy vegetables and two slices of crunchy garlic bread to make a filling, nourishing meal.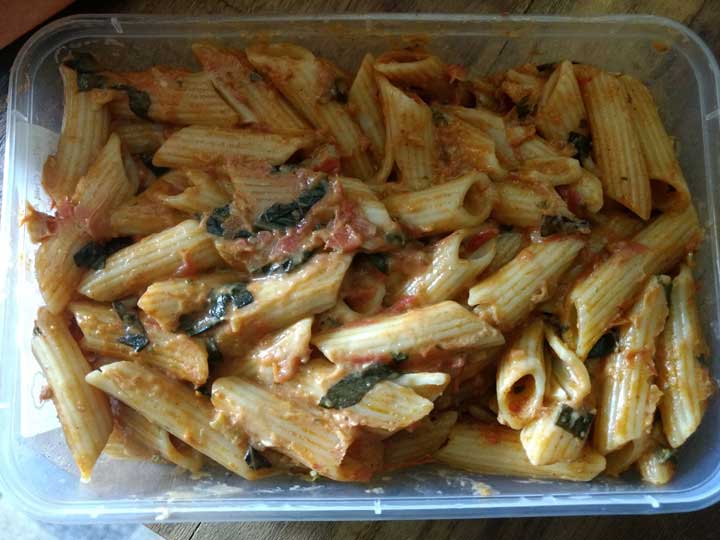 In short, we're fans of the new Saffola Oats Fit Foodie dishes on Holachef. But, don't take a word for it – head over to Holachef to sample the dishes for yourself!