Hillingdon Couple Takes Away Cockroach With Their Pizza At Pizza Hut Yiewsley
Going to Pizza Hut for dinner can be nothing short of a fancy meal. But the chain's Yiewsley branch has a twisted definition of 'fancy' it seems.
A couple found a half-dead cockroach in their Pizza Hut takeaway as they ate it for dinner with their four-year-old son.
Tale of a fruit loving cockroach
Chay Watts and Cara Powell, from West Drayton, Hillingdon, were diving into their large pizza with son Jody when they spotted the insect clinging onto a piece of pineapple. (We're assuming it was tropical, the cockroach.)
Mr Watts, who had collected the boxed pizza from their local branch in Yiewsley before walking two minutes home, said the sight made him feel 'physically sick'. Well, duh uh.
'It made me feel physically sick. I had only carried it about two minutes so there's no way it could have got in there.'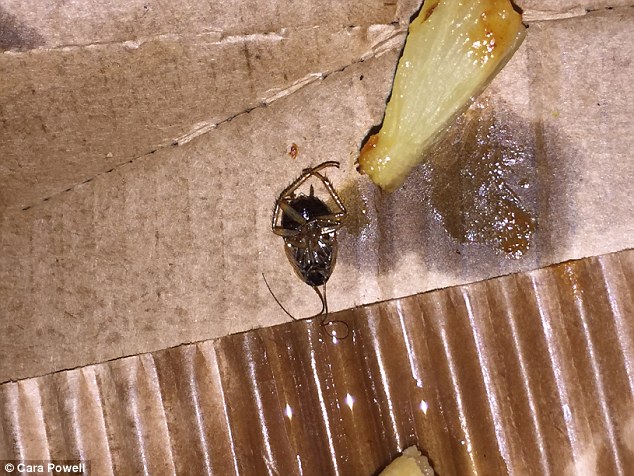 No Refund
The pair immediately rang the branch of Pizza Hut to complain. An hour later, a delivery driver came to collect the pizza and gave the couple another one.
The company also gave them a complimentary tub of Häagen Dazs and refused to give the family a refund. Pizza Hut has now said it is giving the money back to the couple.
'They didn't seem that bothered to be honest they just said "oh sorry about that" and said the best they could do was give us another pizza,' he said. 'But I don't want to eat from there again.'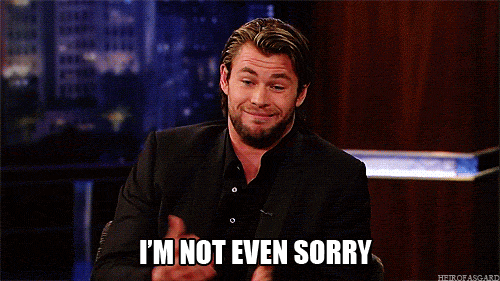 Mr Watts has since contacted Trading Standards and Pizza Hut's head office.
He added: 'My son is now ill and I'm just worried it's to do with that. Cockroaches carry a lot of germs.
'I'd just finished work and wanted dinner, was starving and then that happened. My partner was disgusted and wanted to be sick herself.'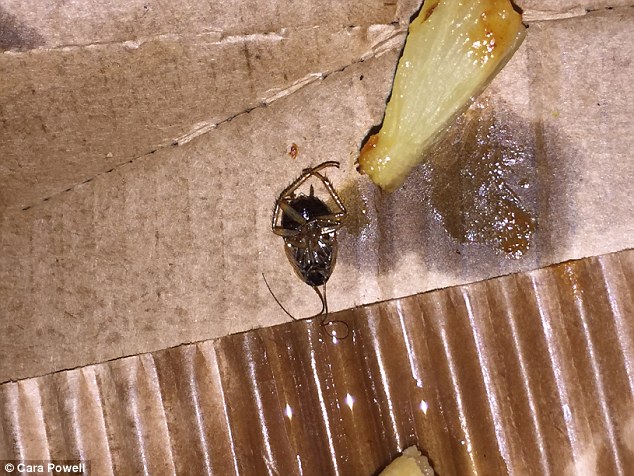 Hut Hygiene (or not)
A Pizza Hut spokesman said: 'Health and safety is of the utmost importance to Pizza Hut Delivery and we are committed to maintaining high standards in all our branches. This particular branch has a five star hygiene rating.
'An independent inspector has since visited the site and found no evidence of any pest activity. We are confident that this is an isolated incident and that there is no risk to our customers or products.
'We are providing the customer with a full refund and are speaking with them to ensure it is resolved to their satisfaction.'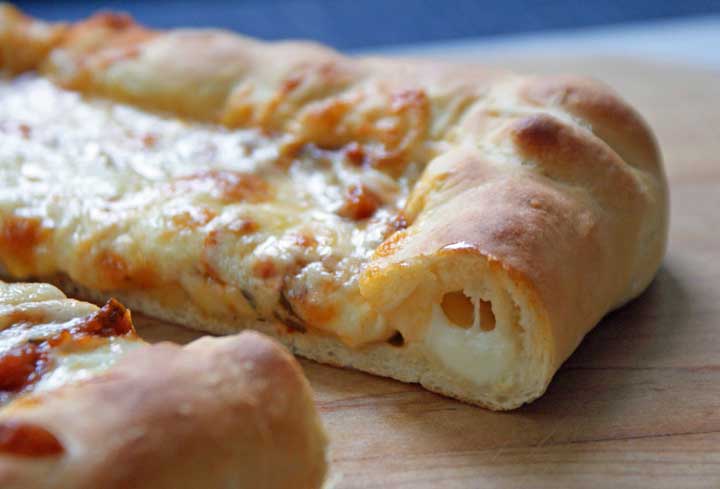 In other news, the cockroach community is planning on suing the pizza giant for unwanted media attention.