Here's What The 'Heavenly Bodies' Ate At Last Night's Met Gala
Take avant-garde fashion and place it on a red carpet more coveted than all the award shows put together and you've got yourself the first Monday of May in New York, that is, the annual Met Gala, a.k.a. the Costume Institute Gala, a.k.a. the Met Ball that is held for the benefit of the Metropolitan Museum of Art's Costume Institute in New York City. The theme for this year's fundraiser was "Heavenly Bodies: Fashion and the Catholic Imagination". And heavenly it was! The who's who of the business, entertainment, and social circuit arrived at the gala in the most stunning ensembles (of course, no one was better than Rihanna) that we still haven't been able to get enough of.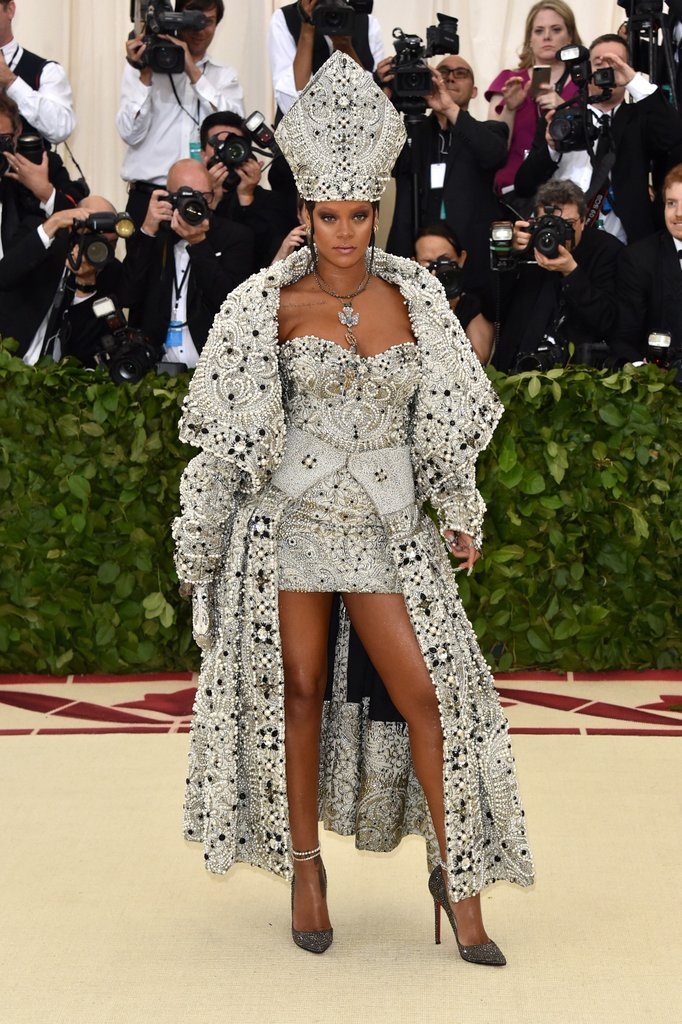 Image Source
Fashion, flashlights, and fundraising is all nice and noble, but here's what we really want to know: what was for dinner?
Food Of The Gods
While the celebs slayed it on the red carpet, a team of highly trained chefs killed it at dinner. The playmakers for last night's dinner at the Ball were the Olivier Cheng Catering and Events team. The culinary experts, who are known for their exquisite work and a client list that prides itself with names such as Tom Ford, Chanel, and Gucci, served up an interesting take on the event's theme.
"Roman cuisine, while delicious, tends to be very rustic, simple, and not terribly colourful, featuring lots of offal and other brown foods and not using many luxury ingredients," Executive Chef Jenny Glasgow explained in a statement. "So by overlaying the Heavenly Bodies theme on the Roman inspiration, we were able to come up with our menu of elevated takes."
Glasgow and his team prepared a multi-course dinner complete with a round of finger food. The evening started with cacio e pepe frico – a dish inspired by the classic Italian cacio e pepe, that is, 'cheese and pepper' combination. Next up was a lobster dish spiked with wild herbs and saffron and tinted a marvellous gold to match the theme. "The lobster is on a sheet of radish that has been pickled in a saffron brine, adding both luxurious flavour and golden colour. The lobster is dressed in a golden emulsion of lemon, acacia honey, and extra virgin olive oil. And we take the gold theme one step further by garnishing the plate with edible 23-carat gold flake," Glasgow was quoted by Vogue.
The entrée saw a classic baby lamb chops with fresh mint and almond pesto, and branzino with lemon caper brown butter. To wrap up, the chef skipped a heavy dessert and instead, guests were served creative confectionery bites in the museum's Great Hall. The spread included gold dusted truffles and chocolate dipped cape gooseberries.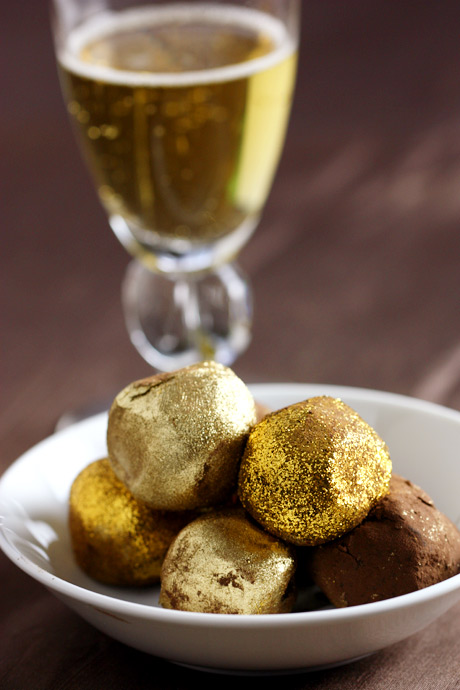 Image Source
But that wasn't all; the guests were also treated to some Espresso and an amaretto semifreddo 'drumstick' cone with a golden pearl on top. Because what's an Italian inspiration without coffee, right?