9 Holi Offers in Mumbai for the Festive Foodie
Our favourite festival is just around the corner and we're looking forward to lots of colours, dancing, booze and sweets. We're talking, of course, about Holi. While during the day we'll be hitting the road to play with water guns and powder, at night we'll change and head out to these restaurants in Mumbai that are having special offers for the festival. What's your plan?
La Folie Patisserie
Start your night on a sweet note with these Thandai macarons.
Le 15 Patisserie
Can't get enough of macarons? Follow the thandai ones up with these colourful elaichi ones.
The Bar Terminal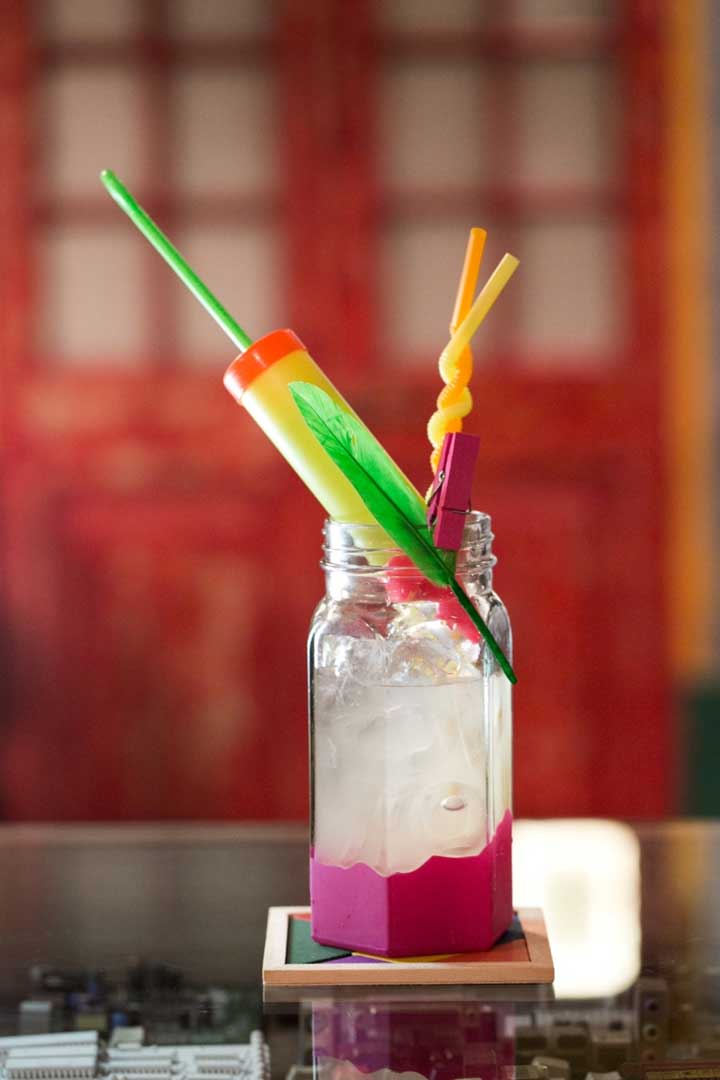 This quirky South Mumbai bar has put together a special cocktail menu for Holi – choose between the Balam Pichkari, which is a white rum, melon, pineapple juice concoction, the Dulandi, which mixes vodka, strawberry and blueberries and the Rang Raiya made with vodka. Each cocktail is priced at Rs. 299 plus taxes.
True Tramm Trunk
This new Juhu bar will be serving Bacardi based cocktails just for Holi such as the Hardcore Holi and the Drunken Beatle made with paan leaves as well as the Boozy Thandai and the Fizzy Fennel. For teetotallers, there'll be some Holi themed mock tails as well including the Thandai and Beaten Beatle. To fire up your Holi even further, enjoy the restaurant's Pepper Prawns Pan Tossed and the Cheese Stuffed Bhavnagari Chillies .
Four Points by Sheraton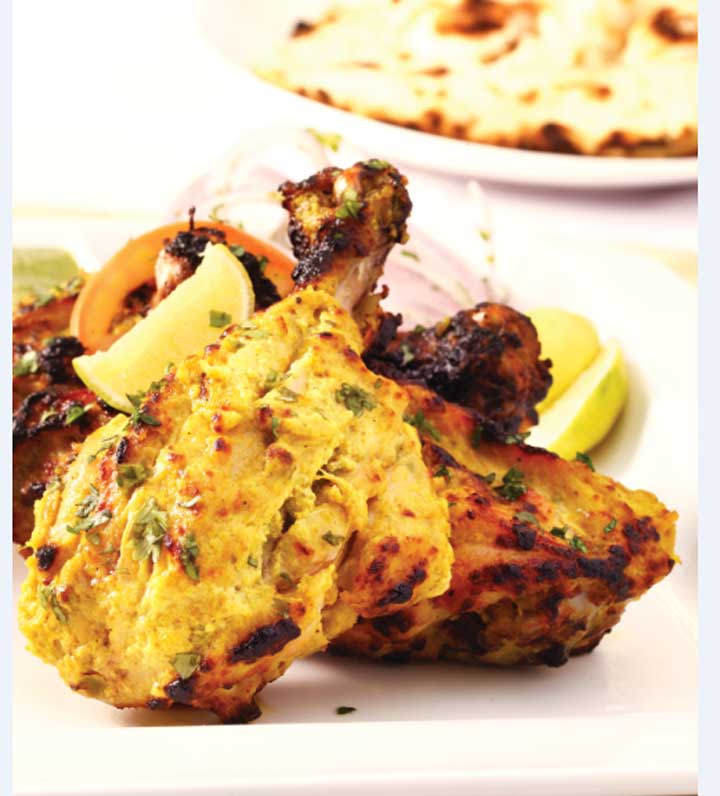 Asian Kitchen at Four Points by Sheraton has put together a special Holi menu including Thandai with ice cream, Laziz Makhmali Paneer, Mutton Tikki and Motichoor Laddu.The Holi buffet is priced at Rs. 1200 (non-alcoholic) and Rs. 1500 (alcoholic) plus taxes.
The Bombay Canteen
Enjoy The Bombay canteen's special drinks on Holi paired with their quirky fare.
Hard Rock Cafe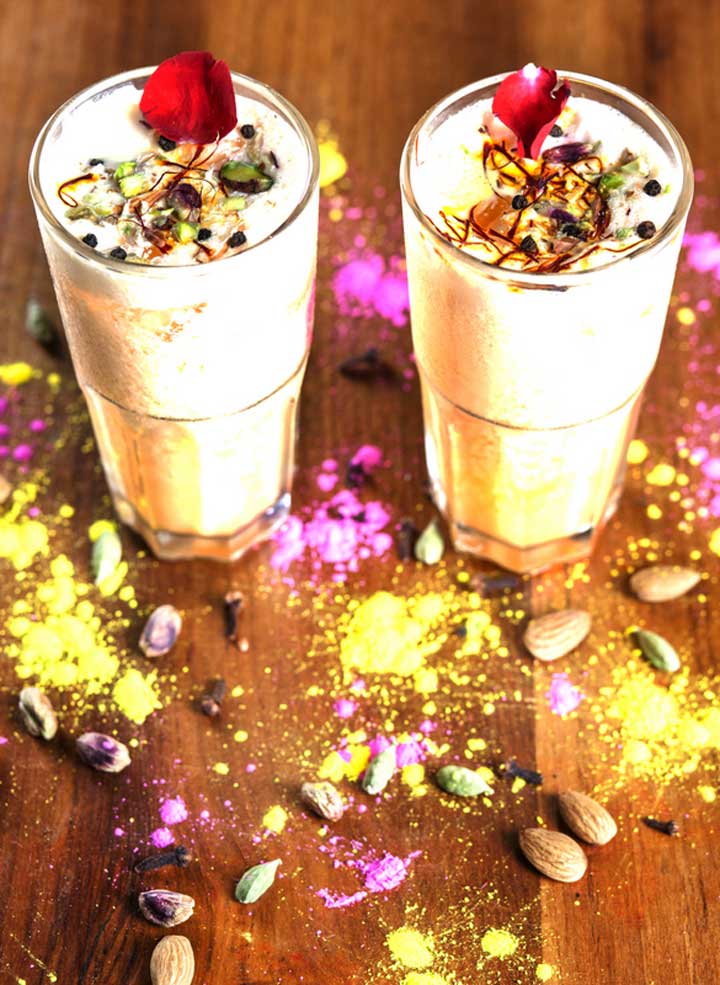 Hard Rock Cafe has put together a range of cocktails and shots that capture the spirit of Holi. Shots include the Burfi (Ice Vodka, Marimbulla coconut fudge syrup and cream), the Thandai (ice vodka, marimbulla saffron and cream) and the Meetha Paan (ice vodka, Paan syrup and cream) while the cocktails include the Resham (Marimbula Saffron cream syrup combined with Signature Whiskey) and the Kesariya (Marimbulla Saffron combined with cream syrup, orange vodka, orange juice and rose water). Pair them with Hard Rock Cafe's upbeat vibe and awesome music for a fun Holi!
Yummade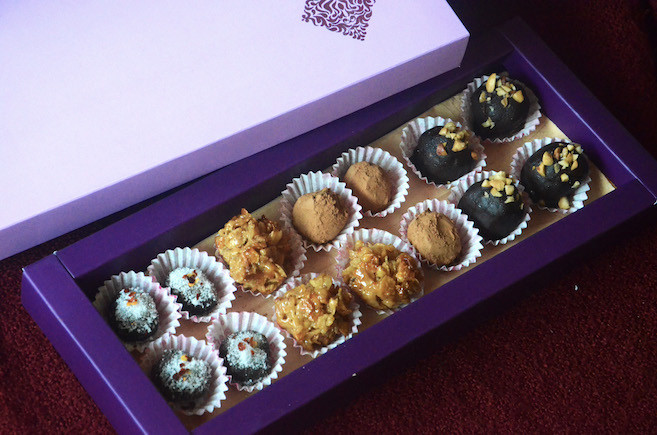 Yummade has curated a list of sweet and savoury specials for Holi with a 25% discount on the entire collection. Head to their website to know more!
Loco Chino
To celebrate the festival of color, Loco Chino will be offering assorted dim sum baskets packed with colorful dim sum; the vegetarian one will be Rs. 499, while the non-vegetarian one will be Rs. 549. Read about what we thought of Loco Chino's dim sums here!