Here's A Bunch Of Bars And Restaurants In Mumbai Which Are Having Special IPL Offers
The IPL has descended and India is currently in the midst of a cricket craze. Whether you're supporting the Rising Pune Super Giants or Kolkata Knight Riders or Mumbai Indians, there's a bunch of bars and restaurants in Mumbai which have some special offers. Take a look
Hard Rock Cafe
Until the end of the IPL season, Hard Rock cafe is offering a bucket of six beers starting at Rs.799 in Mumbai.
The American Joint,Borivali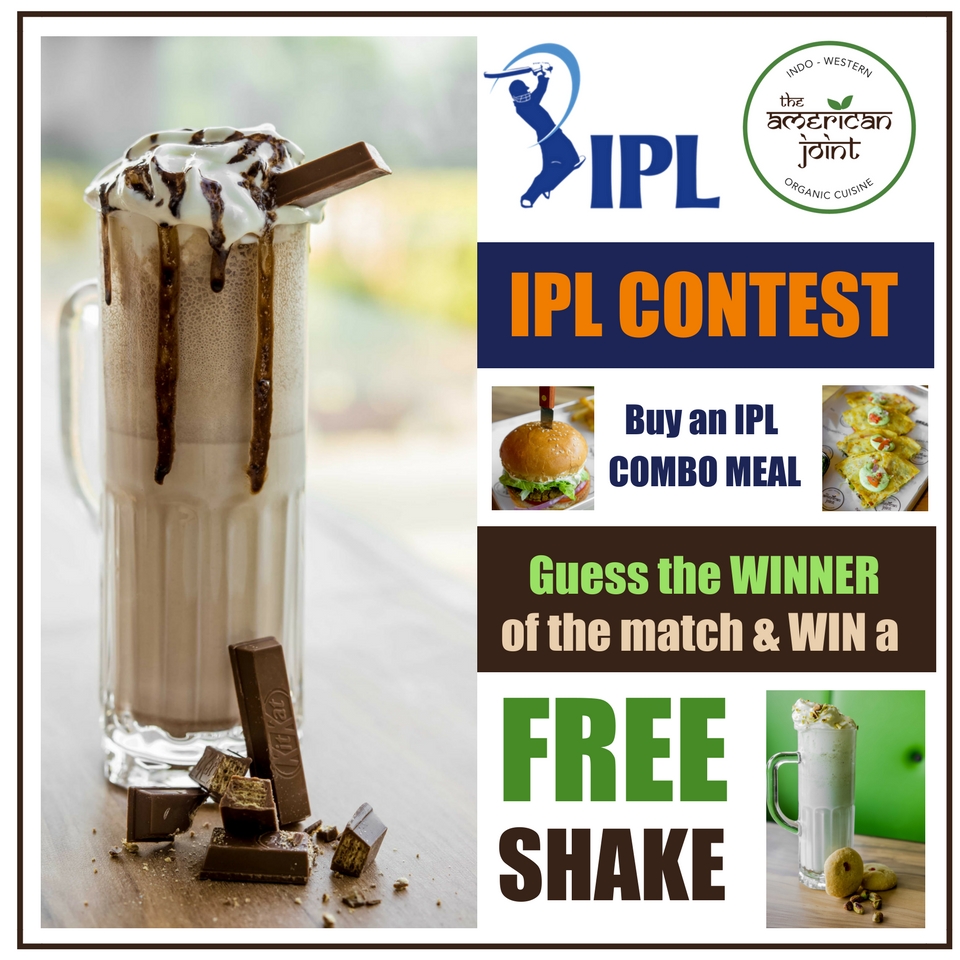 The American Joint is screening the live games and offering an IPL combo meal where one can order a Chilli Cheese Burger or a Veggidilla and shake of your choice at Rs.399.And, if you guess the winning team, you'll get a free shake the next time you visit.
Butters The Tipsy Gastopub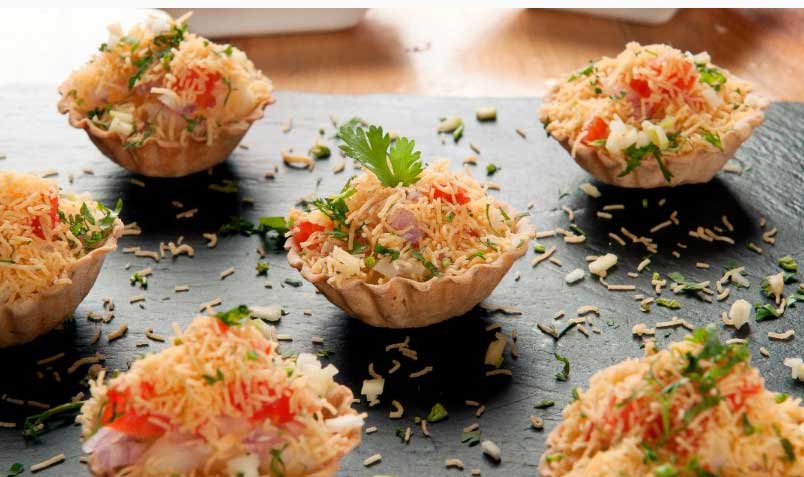 The offers include Beer for the Winner: Predict the winning team for a pint of beer; Six for 666: Six beers for INR 666 and add a munchy for INR 40; Four for 444: Four shots for INR 444; Side Bets: Place your order before the beginning of over numbers 1, 6, 11, 16 , 20 and predict what will happen in these overs for a 15% discount on your alcohol bill. Each of these offers guarantee getting all you cricket fans into frenzy.
Zoobar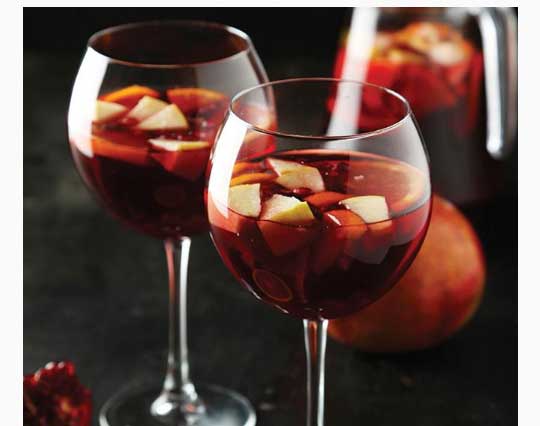 Head to Zoobar to enjoy beer, mojito, caprioska and long island pitchers for reduced prices. There's an unlimited domestic package at Rs.1450 plus taxes.
TRE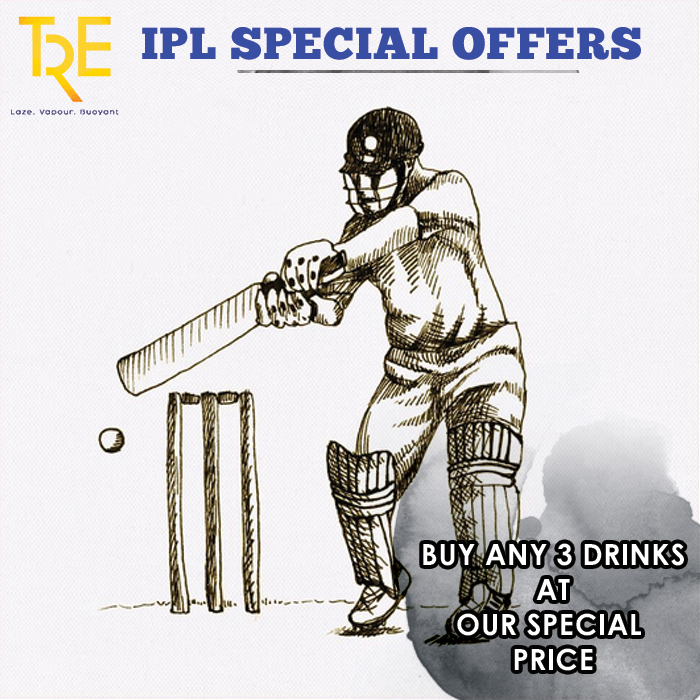 Some of the offers at TRE allow you to :  Buy any 3 from IMFL's like Teachers, Black & white, Absolute, Smirnoff Black, Bacardi, Gordon only for INR593, Jager Bomb for INR119 +taxes, Tequila Shot for INR593, Kingfisher Premium for INR303, Budweiser for INR443, Bira White for INR643, or 3 Sangrias for INR943 & any 3 cocktails for INR943 excluding taxes.
  MRP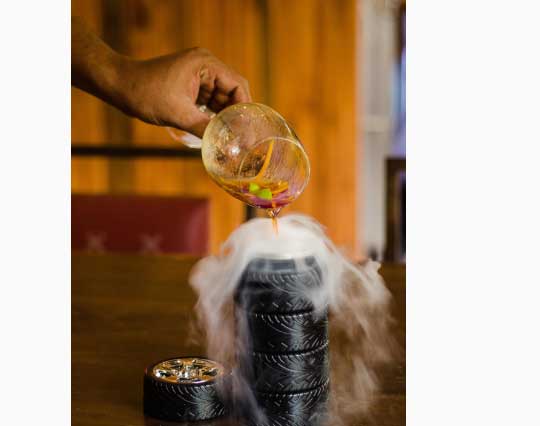 Head to MRP, a modern Asian bistro to enjoy  Hat trick shots, Slashed Bombs and endless drinks at INR 799++ that are guaranteed to get all you cricket fans in a frenzy.
Mumbai Vibe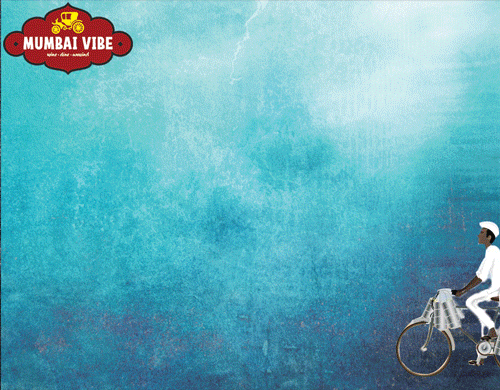 During match screenings, you'll get one drink free for every two drinks you buy. Head here to read more about Mumbai Vibe.