Here's What Amul Thinks Of Tanmay Bhat's "Controversial" Snapchat Videos
The country has been going bonkers because of Tanmay Bhat's utterly "offensive" and demeaning Snapchat videos featuring face-swapped versions of celebrated singer Lata Mangeshkar and cricket legend Sachin Tendulkar. Political parties have lost their calm and fans are hell bent upon sending the stand-up comic to jail with FIRs and burnt effigies in place.
Bhat used the face swapped celebs and mimicked their voices to make a series of videos meant for some laughter and fun but a chunk of people took it other wise and now people want his legs broken.
Among all this "cultural" and "moral" madness, Amul seized an opportunity to roll out yet another topical print ad. The ad features the Amul girl, Lata Mangeshkar and Sachin Tendulkar happily munching away some toast and butter, while the caption reads: "Joke se jokhim tak" and "FIR se khao".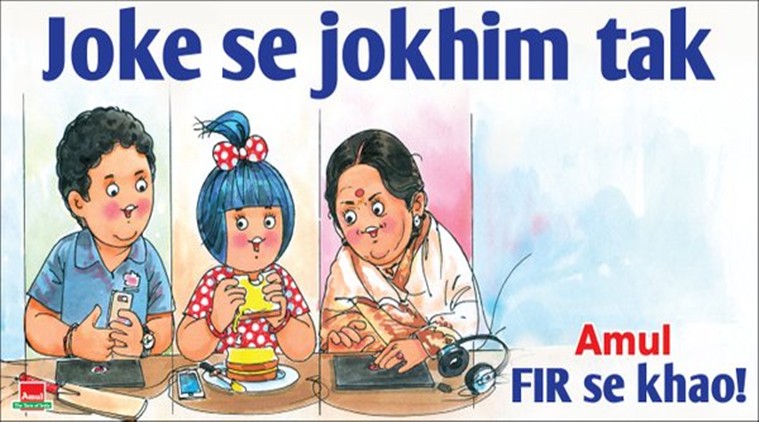 Well played Amul, well played.