Heineken's Latest Ad Shows Men What Women Really Want
An alcohol brand putting out an ad advising moderate drinking seems a little counterproductive, doesn't it? Well, that's exactly what popular beer brand, Heineken has done in their latest ad; 'Moderate Drinkers Wanted'.
About The Ad
The video depicts a variety of women sashaying around singing the classic song 'Holding Out for a Hero' and avoiding drunken men in their path. In the last few frames, a man turns down another bottle of beer (Heineken, naturally) and impresses the hot women bartender – clearly conveying the idea that women want a man who drinks moderately and responsibly.
What's In It For Heineken?
Most alcohol brands tend to use some of their advertising budget on ads that promote drinking responsibly to stay in the government's and customer's good graces.
Additionally, in a press release Heineken stated that in a recent survey, they found that 21-35 year olds are concerned with the amount that they drink. According to their data, 36% of the millennials they interviewed said they've been embarrassed by drunk photos of themselves on social media, while 59% state they want to keep drinking under control to avoid future shaming and other problems.
By portraying themselves as a brand that is in tune with customers' desire to drink moderately, therefore, Heineken will generate a bunch of goodwill.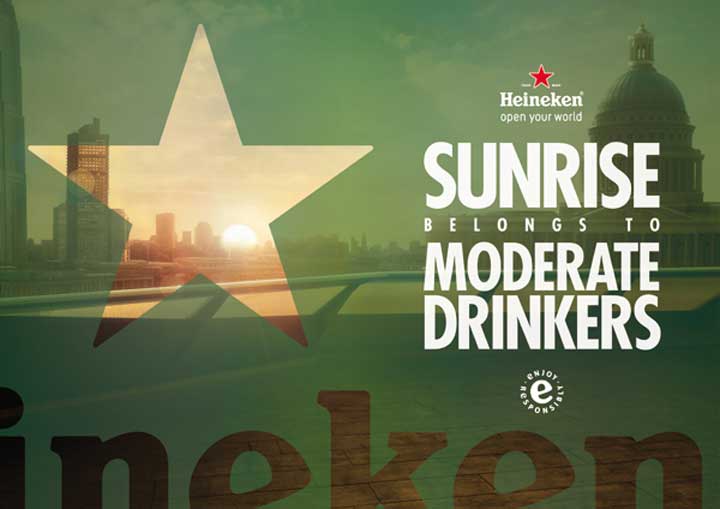 Maybe it'll also receive some goodwill from the men for their tips to attract women; remember to drink moderately and not get too sloppy! Just in case you didn't know that before.