Did you hear about the Tomato Fight in Amsterdam?
September this year saw some angry tomatoes flying about
Russia bans European imports of food. What do the Dutch do in protest? Throw Tomatoes at each other, of course.
Inspired by the Tomatina Festival in Spain, several men and women took to the street when they heard what Russia did to imports. All they had to do was to pay 15 euros and they could walk around pelting people with tomatoes. The "red, squashy" lining in all this is that the proceeds will go to the tomato growers who have been hit by this move (the ban on imports, not the tomato throwing).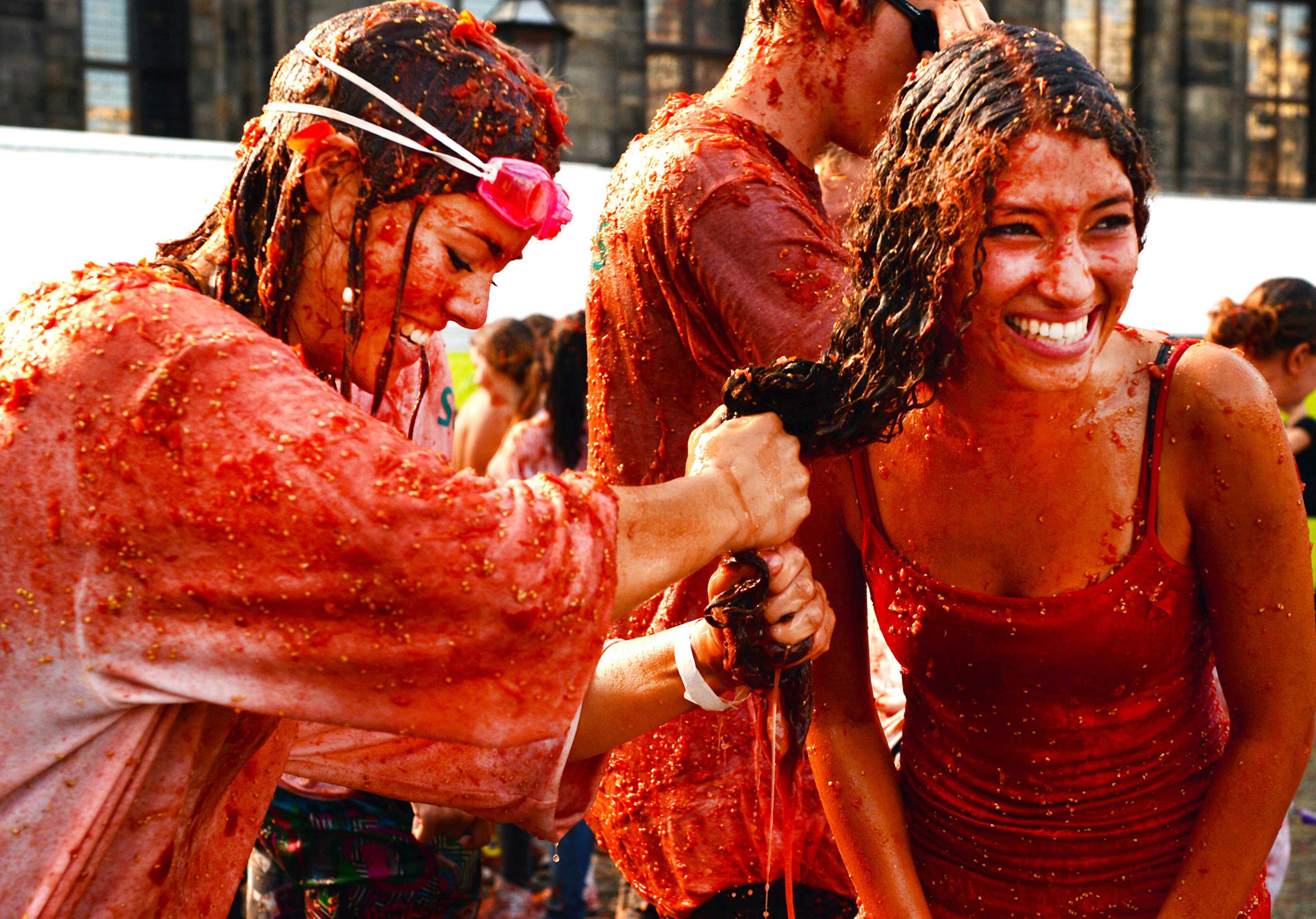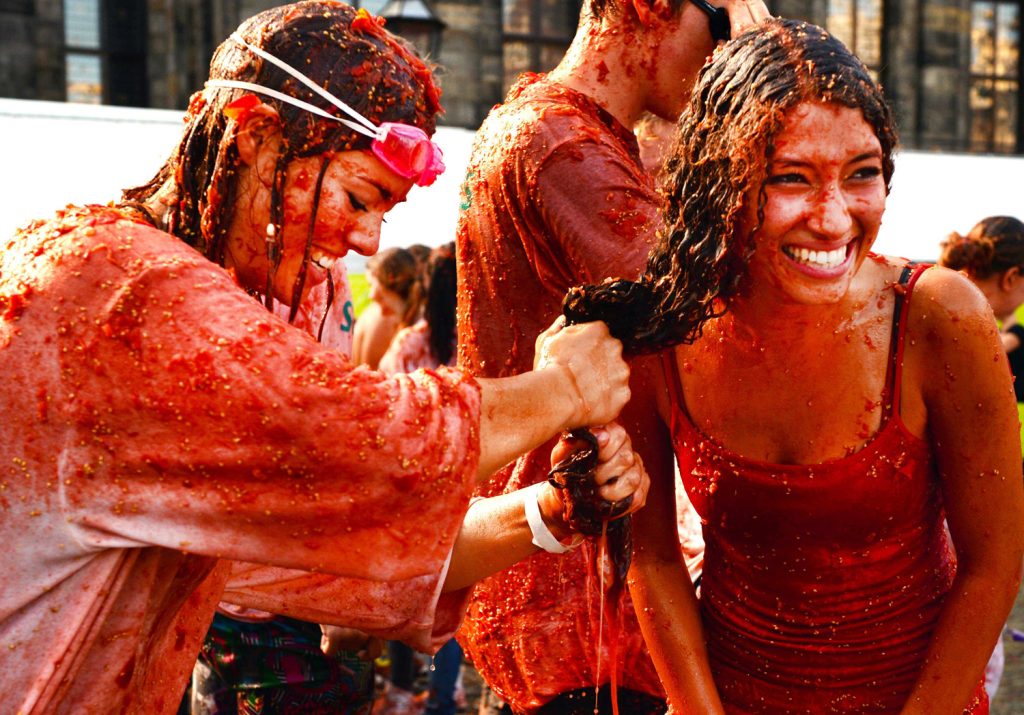 The event used 120,000 tomatoes that had been labeled as unfit for human consumption. After the event, the resulting tomato mash was to be cleaned up and sent to a bio-gas production company.
So while we think about this, let's make a few tomato tarts, some tomato soup or maybe some tortellini tomato soup.