Healthy Food, Happy Stomach at Silver Beach Café at Fort in Mumbai 
There's no silver beach in sight, but Silver Beach Café at Fort deserves a silver medal. Or a golden one.
Let's start with the décor. While the ground floor is elegant yet quirky with dark wooden benches and couches upholstered with newspaper print, the upper floor has a large, extensive bar, a shelf lined with books and flower pots turned upside down. As you walk in, staff welcome you with "I'm so glad to see you" smiles and seat you promptly.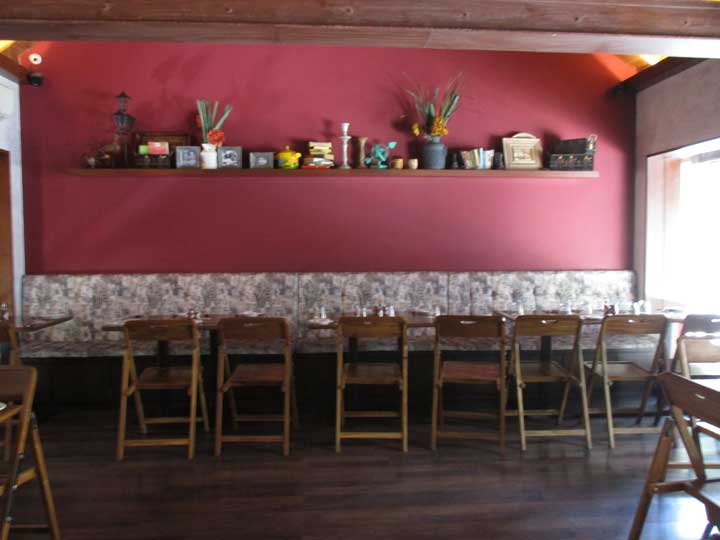 Silver Beach Café is well known for its healthy fare so its menu naturally carries extensive salad options. It's also lauded for its Italian dishes, including thin crust pizzas, pastas, risottos and that all-consuming chocolate pizza for dessert. On this visit, however we decided to steer away from the tried and tested route of salads and Italian and opt for other delicious sounding items on the menu.
Honey Mustard Whiskey Glazed Chicken Skewers With Salad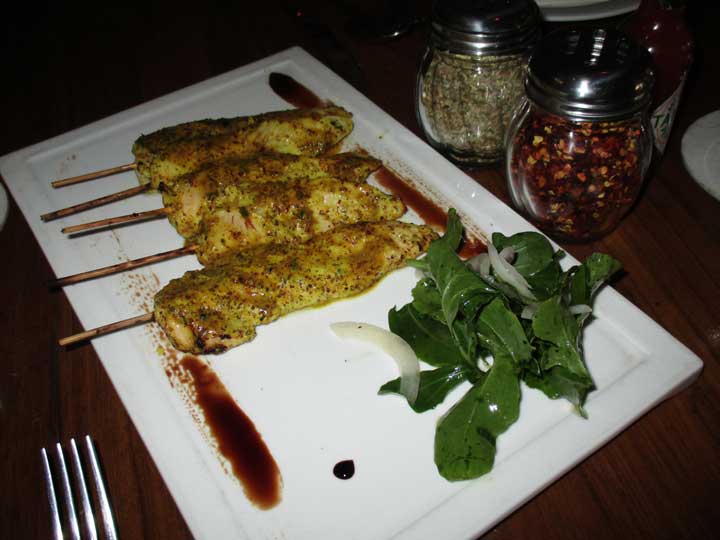 Within ten minutes of our order, this attractively plated dish was placed on our table. The chicken was tender and moist, with strong mustard flavours that ere balanced with a touch of whiskey. Arugula leaves on the side complemented the flavours of the chicken.
Ham and Cheese Apple & Plum Chutney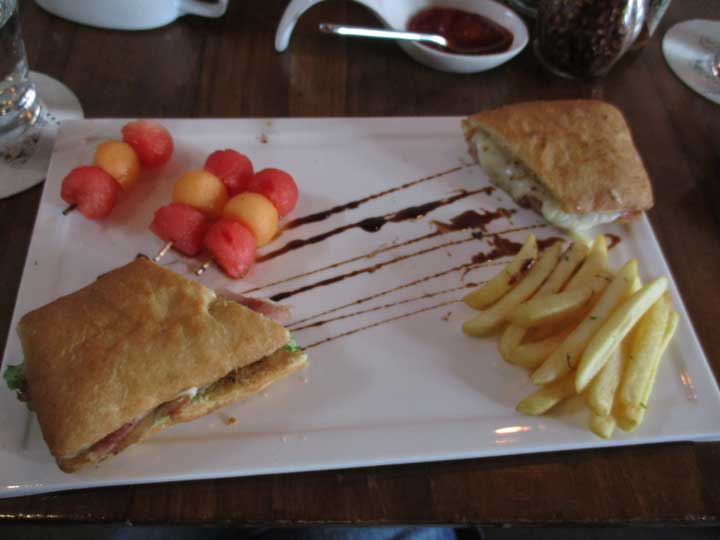 The classic ham and cheese sandwich gets a gourmet twist with caramelised slice of apple folded between the bread. We also loved the balls of musk melon that came on the side.
Classic Roast Chicken With Apple Mustard Mash & Citrus Salad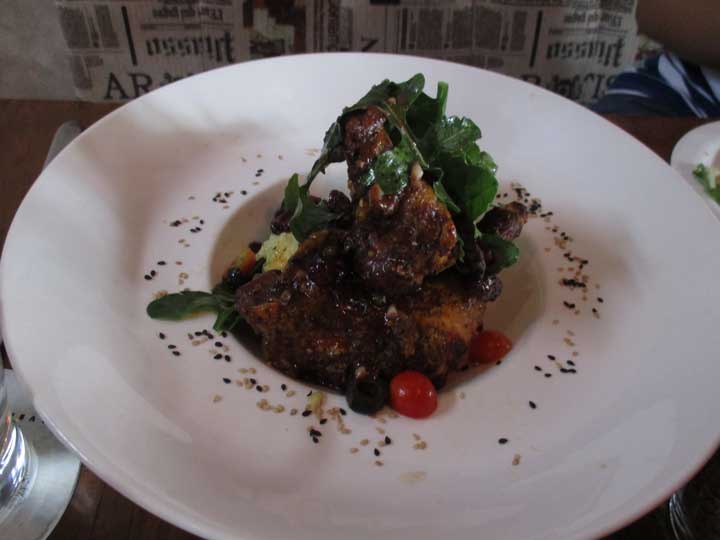 This dish was the crowning glory of our meal, and not just because it was so beautifully plated. The chicken was succulent, juicy and tasted heavenly with the sweet apple mash. We'll be returning to Silver Beach Café again purely for this dish.
Chocolate Hazelnut Mousse Torte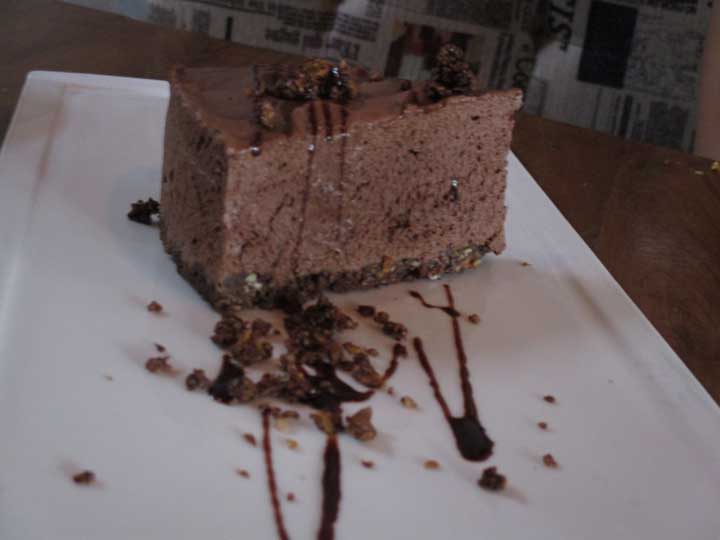 Light creamy and airy, this had us floating on a chocolate cloud.
All in all, Silver Beach Café is the perfect destination for a cosy, healthy lunch that in no way compromised on taste.