Head To Foxtrot Koramangala For A Book Launch + Floral Therapy Workshop By Jhelum Bose
If you're interested in floral therapy and are looking for the perfect event to get started head to Foxtrot Koramangala this Saturday. Join former Harper's Bazaar beauty editor Jhelum Bose as she launches her first book 'Phool Proof' and conducts a special discussion on recipes and day to day floral therapy remedies.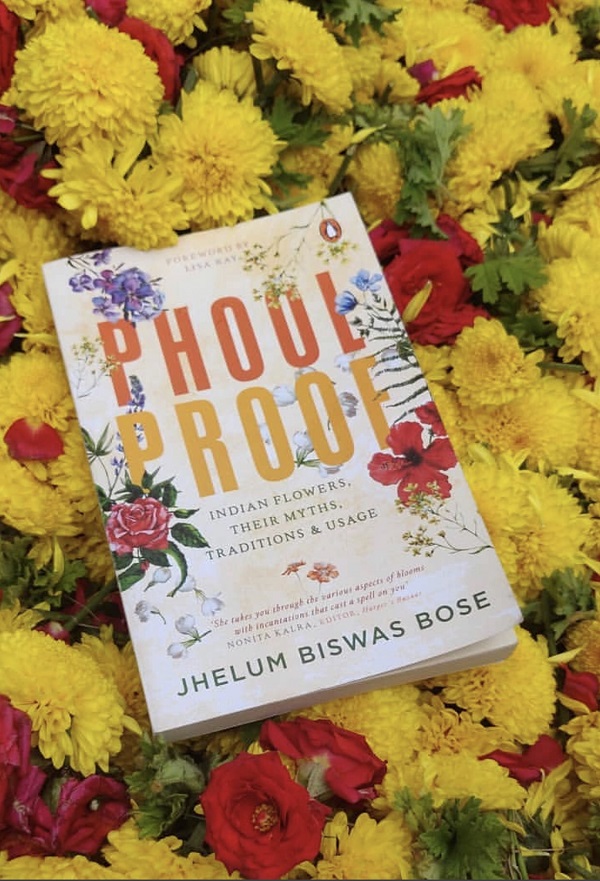 Jhelum Bose studied the three self-healing philosophies of aromatherapy, chakra healing, and Bach Flower Remedies. Marrying her knowledge to her products, Jhelum created her 100% natural and home-grown bespoke label. Learning that beauty products work on the principle of cleansing, moisturizing and protection, Jhelum wanted to minimize the number of products and make people understand how few natural products used on a daily basis can do the wonder! Through her studies, she has learned that every ailment has an emotional root attached to it. When she was trained in Bach flower remedies, it helped her in understanding people and their emotions better. Fascinated by fragrance and essential oils since childhood, she uses lavender oils, almond and rose, honey, and crab apple in addition to floral essences and chakra crystals to create the products.
At the event on Saturday, you'll be privy to the full monty of Jhelum's extensive knowledge, and you'll also get treated to a taste of Foxtrot Koramangala's craft cocktails. So, grab your calendar and pencil this one in, because you won't want to miss it!
Date: 21st September, 2019
Timings: 4.00 PM- 7.00 PM
Venue: Foxtrot, Koramangala
Price: INR 1400 {Inclusive of 2 specially curated cocktails, snacks and master class}
RSVP: 080 4302 2526