Gurgaon-Based Micro Delivery Portal Milkbasket To Hire 2,000 More Employees
In 2015, picking up on the rising trend and the mounting need to have groceries ordered online and delivered at the doorstep, the residents of Gurgaon's Orchid Petals and Vatika City kicked off Milkbasket, an initiative that has made the life of 35,000 households a whole lot easier by giving them an online and in-app platform to order their groceries.
Three years on, the micro delivery platform continues to thrive and even has major expansion plans on the cards. Having recently bagged USD 3 million in $3 million Pre-Series A round funding from Unilever Ventures, Blume Ventures and Lenovo Capital (LCIH) in addition to USD 1 million in seed and angel investment from Chinese VCs and domestic angels that also included Milkbasket customers, the company is now looking to expand its workforce by hiring 2,000 more employees over the next 12-18 months.
"We aspire to serve over a million households by 2022 and this would be our first step to realise this mission. We will be strengthening our team with additional 2,000 employees by next year to serve up to 50,000 daily orders in Gurgaon," Milkbasket co-founder and CEO, Anant Goel was quoted by ET Retail.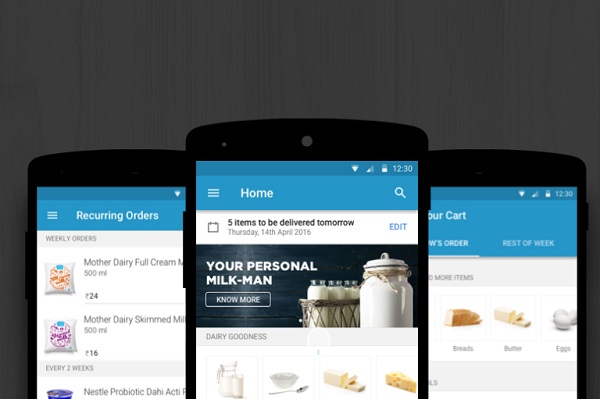 Image Source
Of the 2,000 positions that will be offered by Milkbasket, 1,500 will be full-time while the remaining 500 will be part-time. "Part-time employment is a great way for students and micro-entrepreneurs to have a sustainable source of income, while they continue with their daily routine. We will hire at least 500 such employees in Gurgaon to support our morning deliveries," Anant added.