A guide on how to defeat the Godzilla.
What have you done today?
Read a book? Visited Grandma? Baked a cake?
How about 'Won the Godzilla challenge in VGP Annachi Dosai Kadai'?
Oh, yes. The 8 feet stuffed dosa has now been conquered. In an unbelievable record of just 11 minutes, the 'Dangerous Diners'  gobbled down this giant south Indian delicacy and reigned victorious over their competitors.
Devraj, Santhosh and Balasubramanium put the dangerous in 'Dangerous Diners'. Feeling peckish at the VGP Universal Kingdom, they decided to have a go in the 'The Godzilla Challenge', after having witnessed a team competing.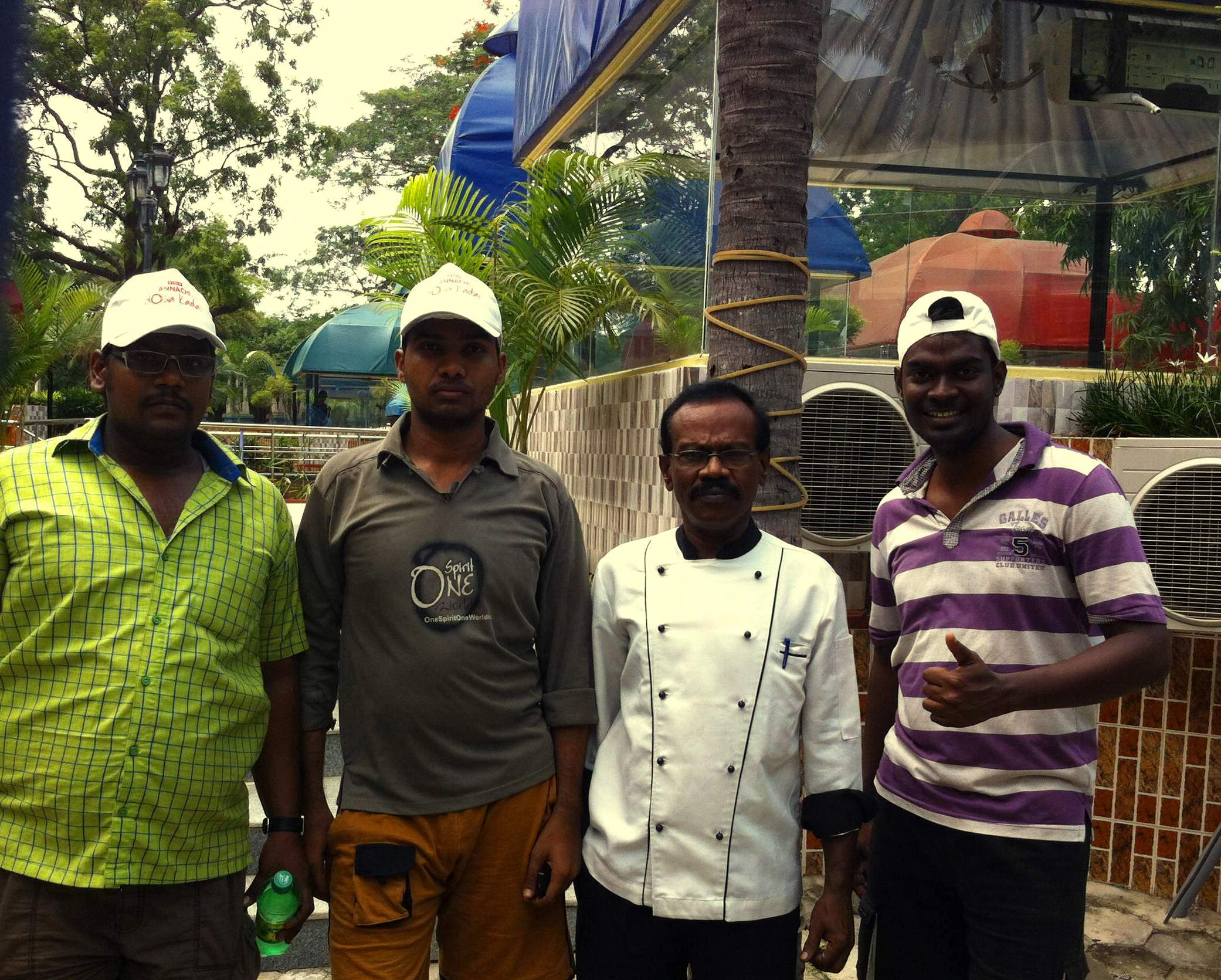 With a well-placed strategy designed on the spot, they were determined to engulf the Godzilla dosa in 10 minutes. However, it took them 11 minutes instead.
https://www.facebook.com/AnnachiDosaKadai/photos/a.813629505368063.1073741828.809243315806682/874836585914021/?type=1
Forget the need for a calorie count, they've won the TEN THOUSAND rupees grand prize!
'I am so happy about winning this with my friends. It was good communication and team work that helped us win.' – Devraj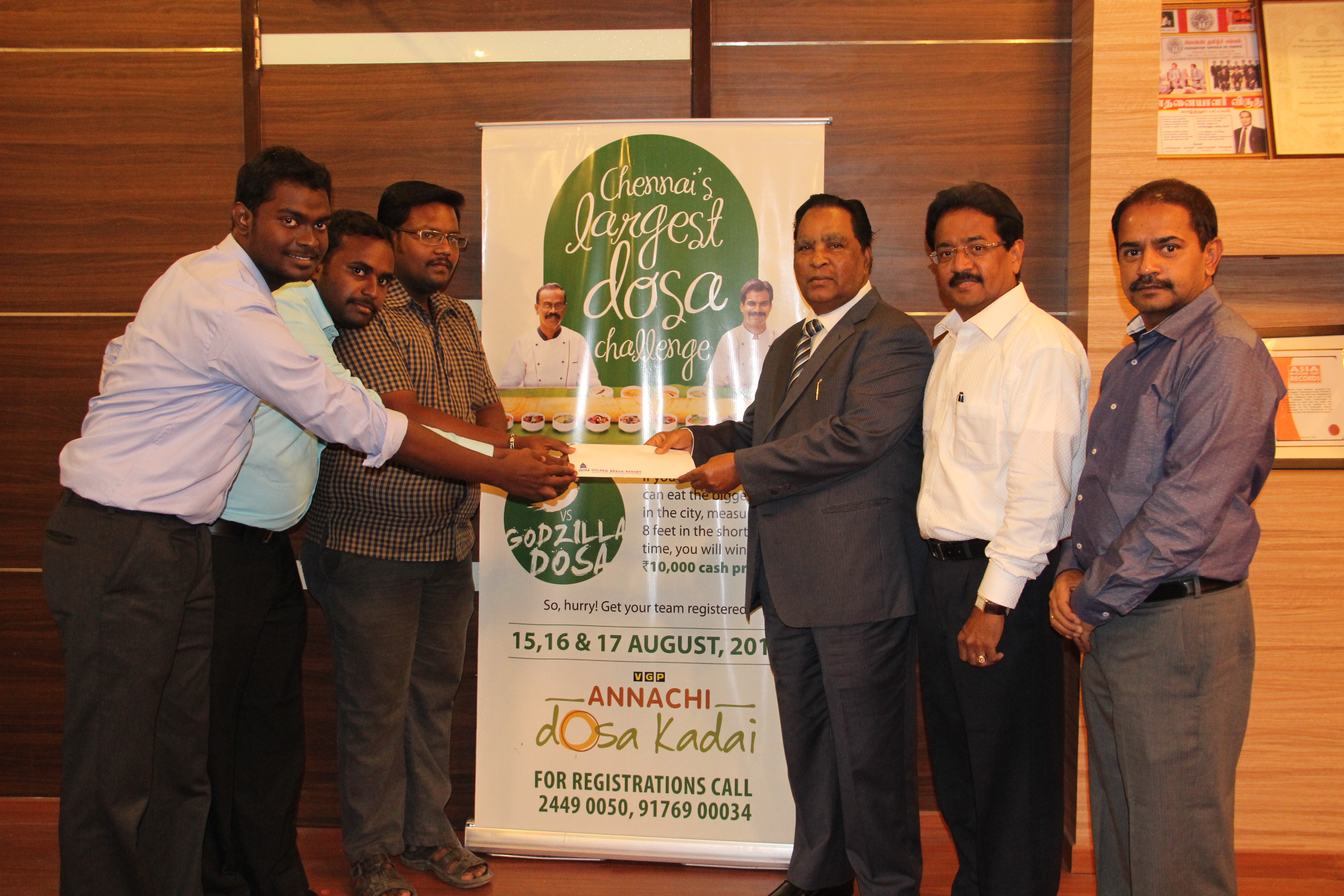 Congratulations 'Dangerous Diners'! You've made history on 17th August.