Great things come in Small World Packages
Let's Catch Up at Small World
Although being the popular nightlife destination in the city, Small World gave us an afternoon that we can never forget. We had a most exciting feast on a quiet and rainy afternoon with refreshing and flavourful drinks and warm, delicious comfort food. We loved the place and enjoyed looking around at the quirky artwork hung up on the walls as we waited for the first drink. We started with a refreshing vodka based drink and went over to more tropical flavours next. The cocktails were brilliant, tasted like the first sip of a vacation and presented like a king's very own.
We had a lovely chat with the owner, Arasu Dennis, who told us about his passion for the job and love for the finer things in life. All heart and soul has gone into making this lovely pub what it is today and it is a really great experience to have the staff take care of you like nothing else matters. The people here are friendly, kind, and very considerate. Head bartender, Mr. Prince, keeps the customers happy by rolling out some amazing cocktails that you will go crazy for!
Hunger is inevitable at Small World. Even if you thought you'd never be hungry, their menu offers you an amazing range of lip-smacking dishes that you just cannot say no to. Trust us, you can't. Every dish brings with itself a unique flavour that will make you want to relish it over, and over again. This is truly THE place to be for all your meaty cravings, especially when there's such a things as Bacon Wrapped Chicken on the menu! For every dish on the menu, there is definately a mocktail to go with it. And for every sweet tooth out there, there's awesome dessert!
What we had:
Basil Smash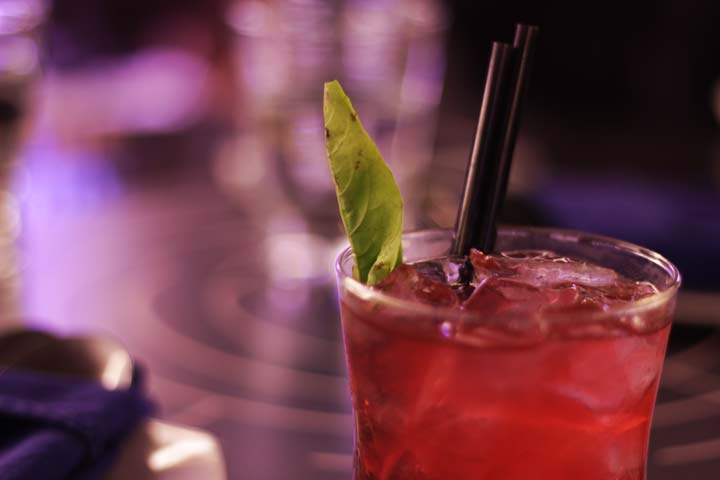 Basil Smash, made from fresh strawberries, basil, and vodka, is a real refresher. The subtle taste of basil and the sweetness from the strawberries make this drink a real winner and is the perfect choice for all vodka lovers!
Tropical Pina Colada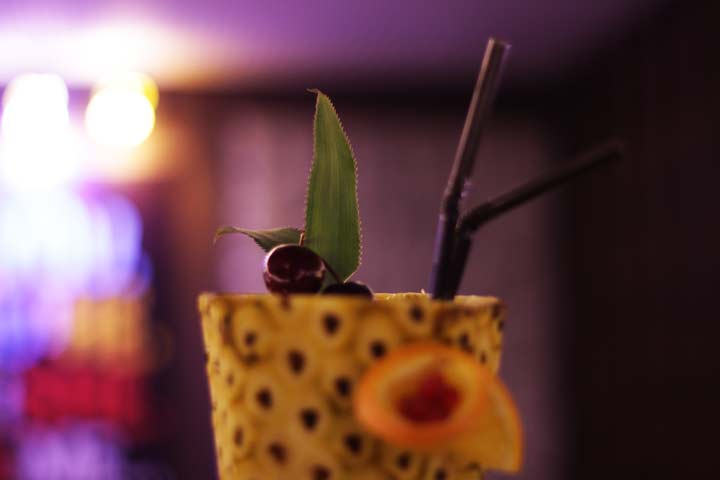 So what's in a Tropical Pina Colada at Small World? A splash of white rum, a kick of orange juice, a dollop of fresh cream, the soothing taste of pineapple and a trace of coconut syrup – all served in a beautiful pineapple!
Spicy Queen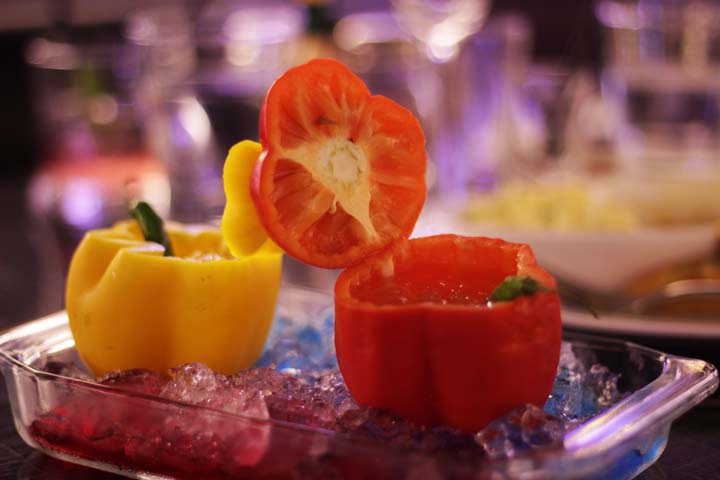 Served in bowls of capsicums, this drink screams fancy and fun! Spicy Queen is a vodka based cocktail flavoured with green chilis and lemon juice with a touch of salt and soda.
Bacon Wrapped Chicken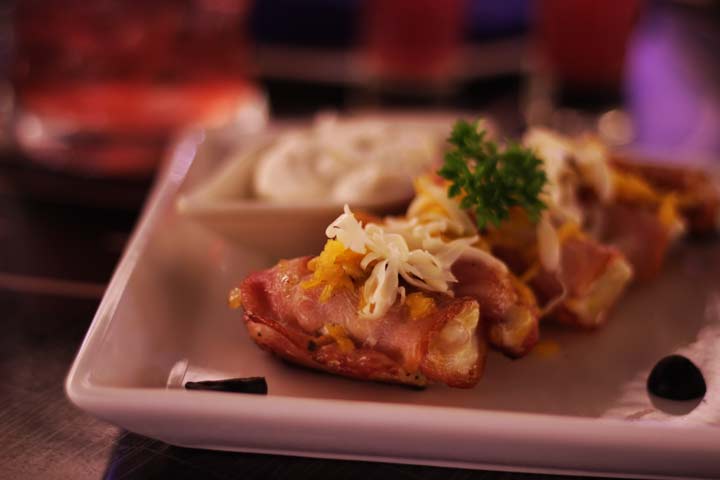 Say hello to love on a plate! What more can we say, we're too busy drooling!
Spinach & Corn Melt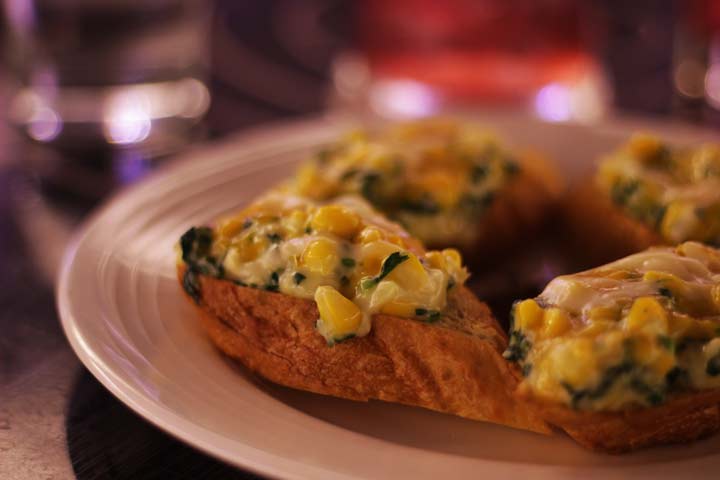 Soft bread and cheesy goodness graced with some spinach and corn. Yum!
Grilled Vegetable Pizza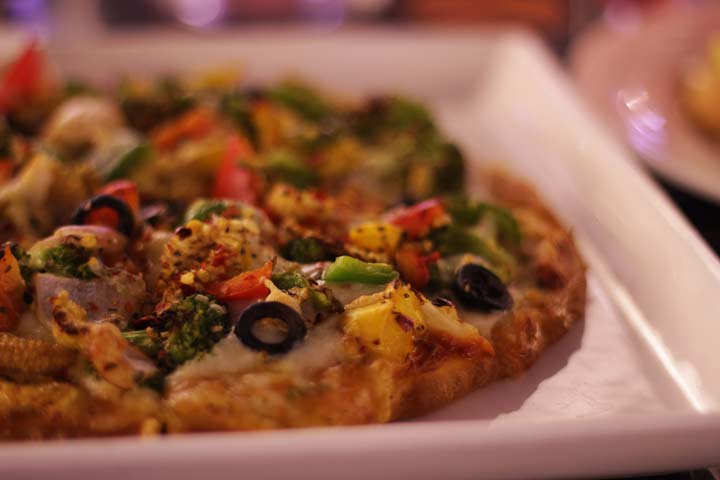 We've never loved a vegetable pizza more than we have now. Juicy produce that's just perfectly grilled!
Lamb Lasagna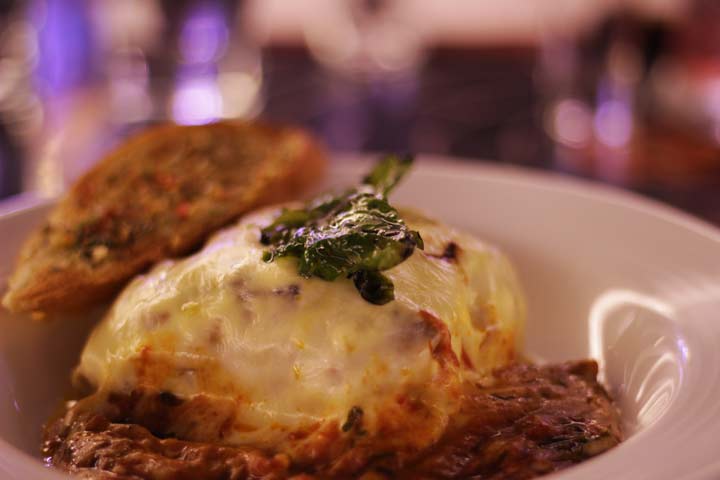 Some of the best lasagna you will ever find in the city. TBH. All that cheese just makes us weak!
Shepherds Pie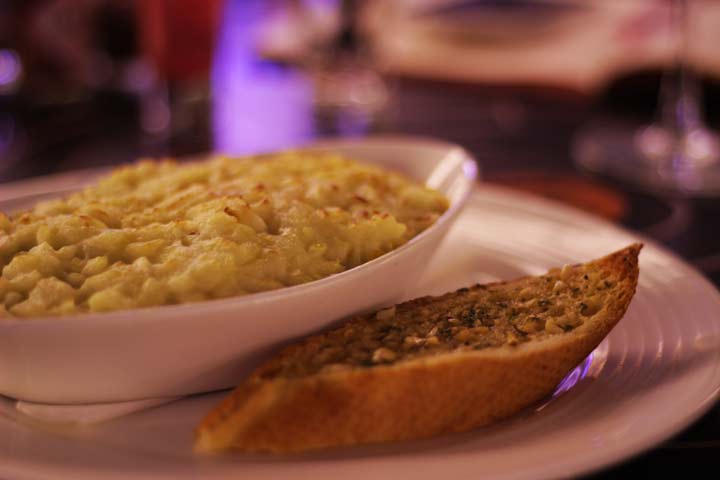 Under the clouds of soft, delicious mashed potatoes, lies a beautiful bed of minced meat that melts in your mouth!
Chocolate Brownie with Ice Cream and Chocolate Sauce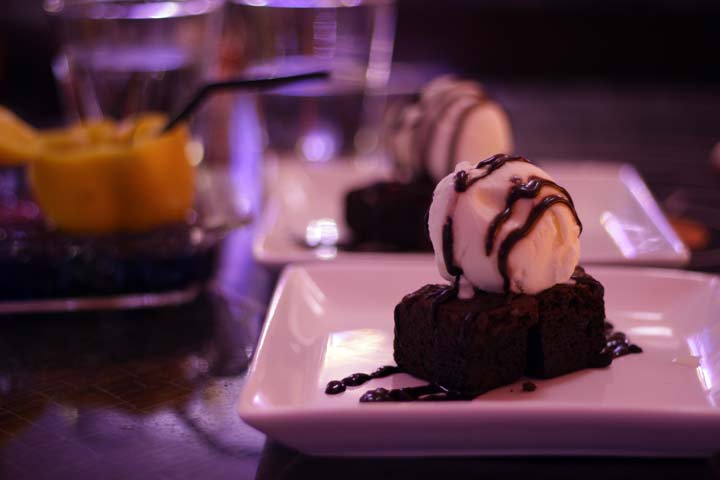 What a way to end a yummilicious meal! Moist chocolate brownie with some vanilla ice cream and a drizzle of chocolate sauce!
Find Small World at New No.80, Old.No.29 , 2nd Main Road, R.A Puram, Chennai. Call them at 044 2436 2052.