The Government Has Banned Cattle Sale For Slaughter In Animal Markets Across India: Here's What People Are Saying
The Central government recently announced that the purchase and sale of cattle for slaughter across India is banned. Following this, political parties across the country have (naturally) something to say, as do the Twitterati.
The Ban
The environment ministry issued a notification –  Prevention of Cruelty to Animals (Regulation of Livestock Markets) Rules, 2017-  under the Prevention of Cruelty to Animals Act which states that secretaries of animal market committees have to see that no one brings cattle to market for slaughter.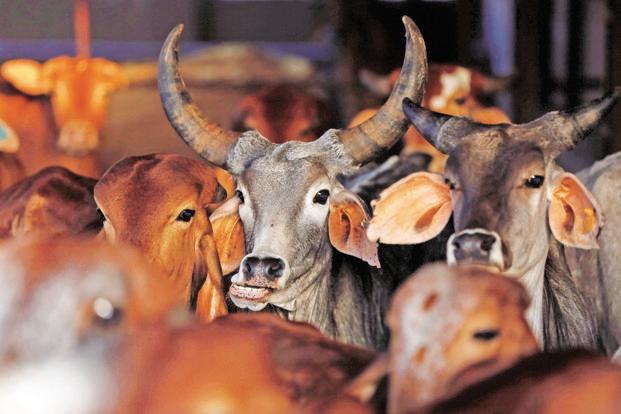 "No person shall bring a cattle to an animal market unless upon arrival he has furnished a written declaration signed by the owner of the cattle – stating the name and address of the owner of the cattle, with a copy of the photo identification proof. Additionally, the declaration should state that the cattle will not be sold for slaughter.
Some say this system will make the sale of cattle more transparent and prevent cruelty to animals. "The law will regulate animal markets and through them ensure that welfare of cattle is taken care of. District animal market committee will need to ensure that the seller and buyer are not involved in any kind of slaughter. The committee will have to maintain an undertaking of this from both sides. There is no abnormality in this," said Union Minister Dr Harsh Vardhan.
The Reactions
However, as you can imagine, people are not happy with the new notification.
Kerala's Left government has taken a negative stand towards the so called 'beef ban'; V S Sunil Kumar Kerala's agriculture minister said "We will not allow the (central) government to enforce fascist policies of the RSS and other fringe outfits. Let it issue many such notifications, we will not follow them,"
Meanwhile, Twitter has been all a flutter:
Repeal the Beef Ban Law immediately that infringes on the right of every citizen to make their food choices. #beefban pic.twitter.com/52MouuCaY0

— M.K.Stalin (@mkstalin) May 26, 2017
As a vegetarian i object strongly to the ban on cow slaughter. Gandhiji had objected to imposing 1's view on others. Freedom is being eroded

— Shashi Tharoor (@ShashiTharoor) May 26, 2017
In India now it is easy to sell vehicle/house than animals due to increased paper work. It looks funny but it is well planned move #beefban

— Lets Debate (@debate2050) May 27, 2017
Good decision….cow is our second mother….

— Dinesh Gounder?? (@dinesfazer) May 27, 2017
Animals have rights to breathe live their life, if they dont help you make bread that doesnt mean you slaughter and make money! #beefban

— Jay Mamtora (@beingenthusiast) May 26, 2017
What's your take on the new notification?