Gordon Ramsay Just Added Two Indian Delicacies To His Menu
During his trip to India a few years back for his documentary on Indian food, celebrity chef Gordon Ramsay toured Chhattisgarh's Bastar region, where he picked up two unique and lesser-known Indian delicacies – Chapda Chutney and Dona Pudga. Such was his appreciation for the dishes that the chef recently added them to his menu back home.
For the uninitiated, chapda chutney is the popular red ant chutney, which is made from freshly ground ants and ant eggs, widely consumed in the Naxal-prone region visited by Ramsay and his team. The Hell's Kitchen host called it the world's best chutney. He also tried – and loved – the dona pudga, which is essentially chicken seasoned with traditional spiced and then wrapped in a leaf and cooked to perfection over a fire. Given their oil-free preparation, the chef even deemed the dishes as completely healthy in his documentary titled 'Gordon's Great Escape'.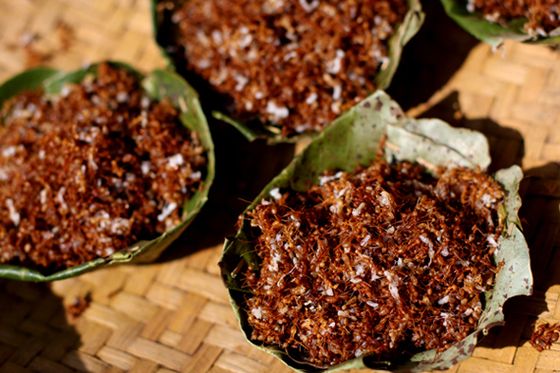 Image Source
Ramsay learnt the art of making the rare chutney from Bastar's native Dhuruva tribe that is known for their sophisticated cooking techniques. Ramsay swore off mango chutney "for the rest of his life" after eating the fiery ant chutney. Fun fact, the chef didn't know that the chutney was made from ants until after he tried it. Watch how the chutney is made in the video below.