Gordon Ramsay Gets A Taste Of His Own Medicine In This Thai Kitchen
Most of us very dearly cherish some memories and the #throwback is always pegged to a fond memory. Not for Michelin-starred Chef Gordon Ramsay. Though he may seem like the toughest cookie there ever was in the culinary world, it seems there is one more chef more savage than the Kitchen Nightmare show.
If you're an ardent Ramsay fan, you must be aware of his mini-episodes on the F-word, many of which capture the chef visiting kitchens around the world and meeting with other local chefs. The folks over at Foodbeast have dug up one such episode uploaded back in 2009, where Gordon Ramsay visited the famed 'The Blue Elephant' restaurant in Chelsea, London.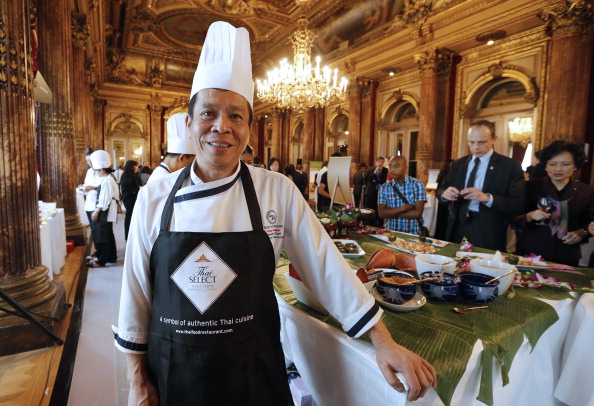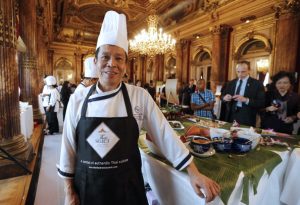 Image: Getty Images
Ramsay along with the restaurant's head chef, Chef Chang, prepared a meal for monks in a Thai Temple located in Southwest London. The Hell's Kitchen host offered to flame up a nice Pad Thai. The chef added a few personal touches here and there and decked up the delicacy to the best of his Michelin-friggin'-starred capability. It was all peaches and cream until Chang took a bite from Ramsay's beautifully plated Pad Thai. Damn, we'd never in the vaguest of dreams dreamt that there existed a person that could take apart Gordon Ramsay's cooking. Here are the Thai chef's exact words:
"This is not Pad Thai at all. Pad Thai has to be sweet, sour and salty".
Ooooh, flambé!
Of course Ramsay tried to save his cooking by saying that the noodles tasted pretty good to him, to which Chang replies, "…for you, but not for me". Ouch! Watch the entire account in the video.
Wondering how Ramsay slept at night on this fateful day? Pretty well, actually. He went ahead to ask his diners a.k.a. the monks whether they liked the Pad Thai. And they burst out it abusive chants! Kidding! Of course, they said they liked the preparation. Watch the monastery half of the episode below.
The entire episode left us wondering how Ramsay would react if ever a Masterchef contestant dared to defend their cooking. *hears loud screams in head*