Google's Beer Emoji Is A Bigger Disaster Than The Burger #POLL
Last week, the Internet was in a tizzy over how exactly a burger should be stacked. Media analyst Thomas Baekdal, who pointed out that "Google's burger emoji is placing the cheese underneath the burger, while Apple puts it on top", sparked off the debate. With a fair amount of discussion on the topic – with even Google CEO Sundar Pichai and major food giants pitching in – it's fair to say that we can put the argument to rest. However, another Twitter user has pointed out a major flaw in Google's beer emoji.
Thanks to their overly frothy beer caricature, Google has now got Twitteratis wondering whether the tech giant is drinking the same kind of beer that we do. As pointed out by Twitter user @thomasfuchs, in comparison to Apple's and the rest of the world's, Google's beer foam is floating way above the actual beer. And clearly, that's not how it should be.
Hmmmm, Google, this is not how beer works pic.twitter.com/rLsmThcLKM

— Thomas Fuchs ⎷ Official ⎷ Final ⎷ Final2 ⎷ V2.1 (@thomasfuchs) October 29, 2017
Needless to say, people are not happy. Because it's one thing, placing the cheese wrong and it's completely other making the foam FLOAT. Interestingly, this brand new intel led the internet to realizing that it wasn't just Google that had a messed up beer mug. Twitter was filling beer even in the handle of the beer mug, while HTC was drinking out of regular glasses (the horror)!
Google have no idea how beer or physics work, twitter have beer-filled handles, and HTC have literally never seen a beer in real life. pic.twitter.com/0N4FL53tdr

— dan hett (@danhett) October 29, 2017
But what do you think? Who really got their beer right, which of these beer emojis is the best looking according to you? Vote below and let us know!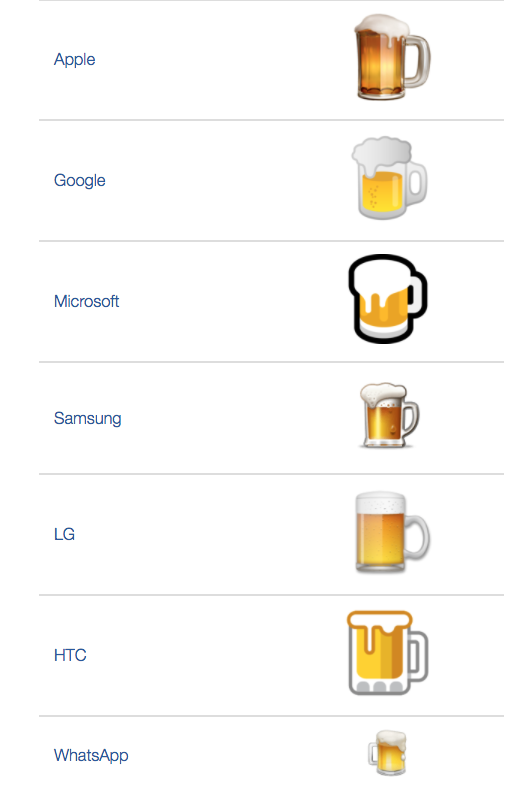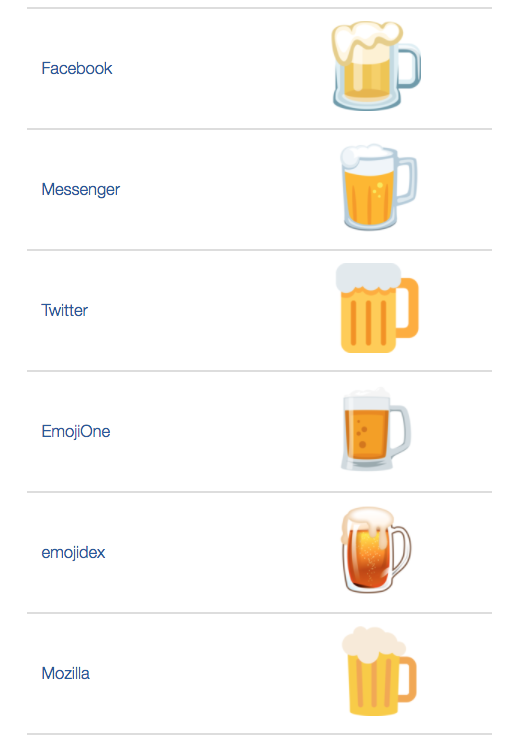 [polldaddy poll=9865925]