Golf Course Road, Gurgaon To Become The Next Big Thing On NCR's Dining Scape
After blessing Delhi-NCR with the revolutionary concept and model of the entertainment and F&B hub, CyberHub, DLF is all set to recreate the fun and magic on the posh Golf Course Road with yet another recreational destination.
What To Expect?
The new dining destination called Horizon Plaza will house both affordable and premium restaurants and is likely to become operational by mid-February. Located at the Horizon Centre Complex, opposite Gurgaon DLF Phase 5's crème de la crème of residential localities like Aralias and Magnolias, this new area will be dedicated to eating joints, coffee shops, and all the fancy gastronomic paraphernalia.
The up and coming complex consists of two towers – One Horizon Center and Two Horizon Center. Although Horizon Plaza is smaller than the three-level CyberHub, it will be a lot different, owing to its USP that is the exclusivity factor.
Horizon Plaza will house Concept restaurants such as celebrity chef Marut Sikka's Delhi Club House, Whisky Samba and Italian restaurant Caffe Tonino have already opened doors. The complex will also have about 1 lakh square feet of retailing space occupied by 18 restaurants in addition to shops such as an Apple store, Looks saloon, J-Mart convenience store and ethnic outlet Nappa Dori.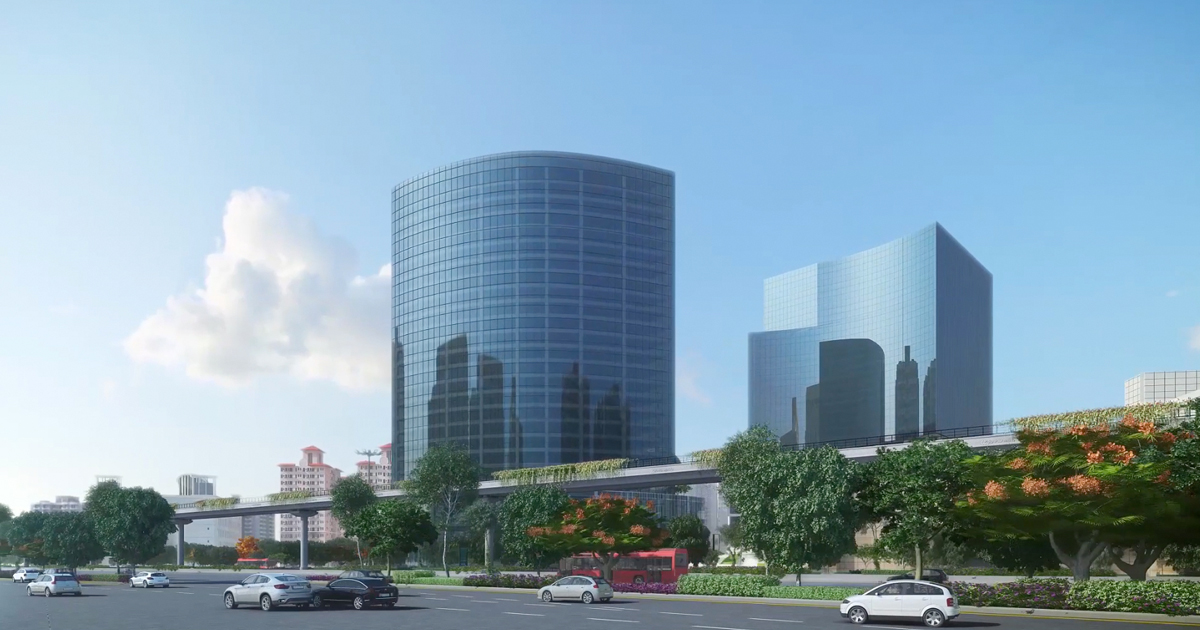 Image: DLF Offices
Revenue Structure
The tenants opening up the venue cannot open other outlets in Gurgaon for the next three to nine years. This, of course, is with the exception of popular joints like Starbucks. Horizon Plaza has a dual earnings model – partly through rentals, which are 15-20% higher than in CyberHub, and partly through revenue sharing, reports The Economic Times.
DLF's aim to replicate the booming success of CyberHub is not too far fetched given the target audience. Moreover, the two Horizon Towers are an excellent captive market with over 20k people working in the two towers. Add to that the increased number of walk-ins on weekends, holidays, and in the evenings – you've got yourself a successful DLF CyberHub 2.0!
Featured Image: AWA Lighting Designers