"Gobble" and their 10-minute promise
Gobble has just saved several newly weds, newbie moms, beginner cooks, dads and daters from the root of all their problems -cooking. Cooking like a pro. Don't get me wrong. They aren't a take out service. They're faster.
"Gobble" is the service started by Ooshma Garg in California and soon in Washington. Their service in a phrase would be "ready to cook ingredients". Several steps from your average cake box mix, Gobble provides you with things like marinated chicken even! Take that, yellow, white and colourful cake mixes.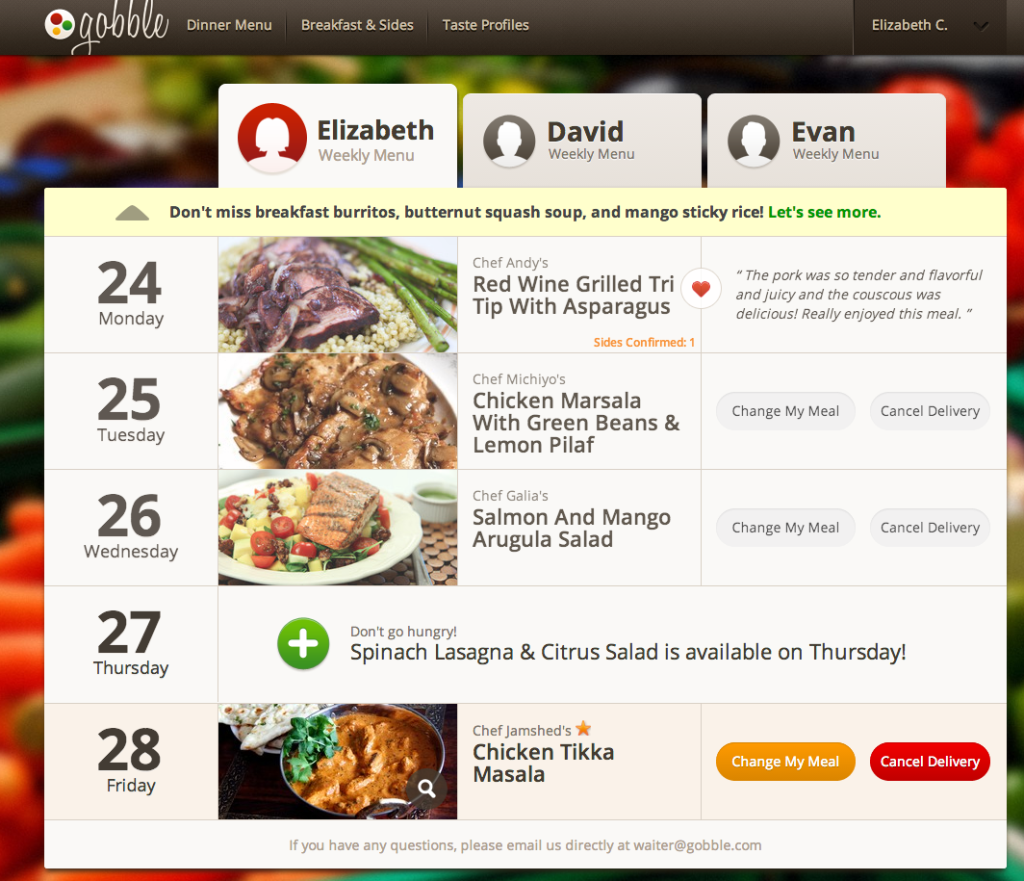 They assemble, chop, marinate and whatever-else to give you your 10-minute "dinner kit" with ingredient boxes. Yes, there's your promise. Most of their meals can be "fixed" in 10 minutes. Take-outs' are sounding crazy now aren't they?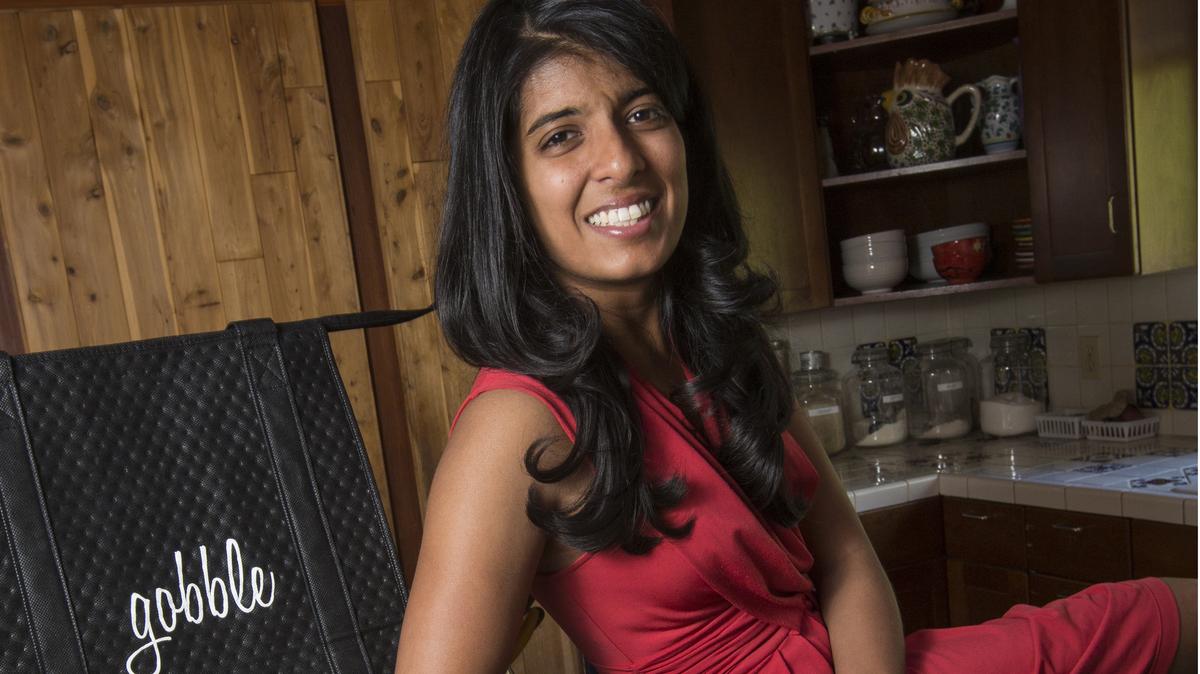 So call Gobble and get ready to gobble. (we just had to!)