Getting Our Fill Of Authentic Parsi Bhonu At the JW Café at the JW Mariott
This year, in the days that lead up to Parsi New Year, the JW Café is hosting a Parsi Food Festival that is celebrating all food that is good and Parsi. "Everyone gets a holiday on 18th August, but no one is ever completely sure why," said Perzen Patel, the chef behind the festival, "so, this festival will hopefully give people a better understanding of Parsi culture, of which a major part is the food."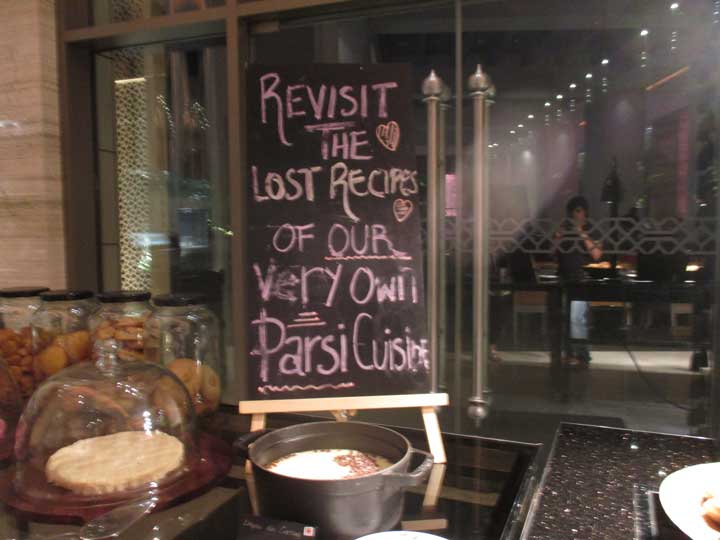 Indeed, there would be few better choices in Mumbai than Patel if one wanted to showcase authentic Parsi food. She's the force behind The Bawi Bride Kitchen, which provides daily Parsi tiffin, holds Parsi pop ups and runs Parsi cooking classes across Mumbai.
For ten days, the Kitchen moved its headquarters to the luxurious JW Café at the JW Marriott Hotel Sahar; Patel tells us the experience of working in a commercial kitchen has been extremely exciting. She also walks us through the menu, which rotates between Parsi classics like the Patra Ni Machchi and more sentimental dishes that have been passed down through her family.
This personal, homey touch to the festival is also seen in the spread; dishes are laid out in aluminium pots, framed photographs of the Parsi fire temple at Dhobi Talao are spread across the buffet table and bottles of Pallonji's raspberry and ginger soda surround the area.
After treating ourselves to a fizzy glass of ginger soda (great for this weather), we proceeded to dive into the spread. Here's what we thought.
Kheema Cutlets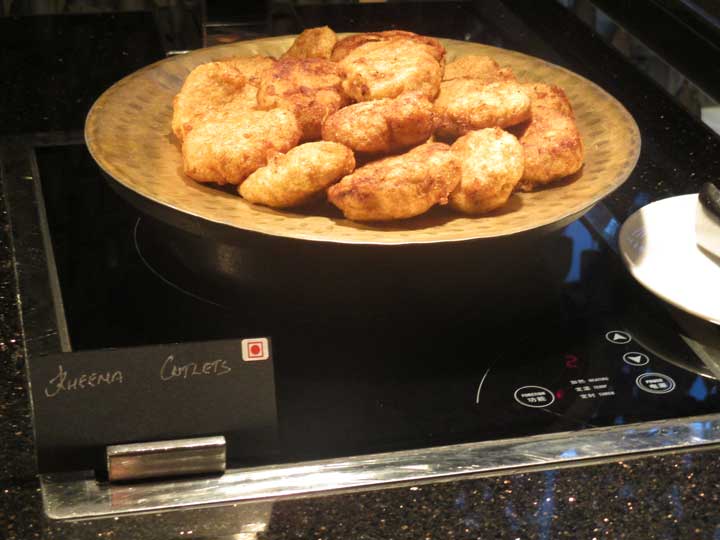 Moist, tender and packed with generous helpings of spiced kheema, these cutlets were the perfect way to start our feast. We found ourselves (almost magnetically) being drawn back to take second, then third helpings of them.
Potato Cheese Balls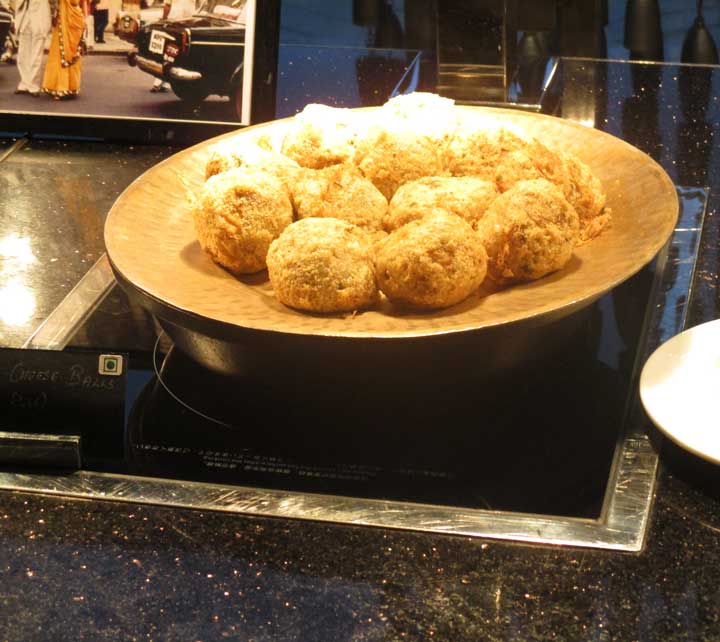 The spice aficionado will fall in love with these. They were filled with a fiery mix of potato mash and surrounded by gooey cheese.
Cheesy Bheeda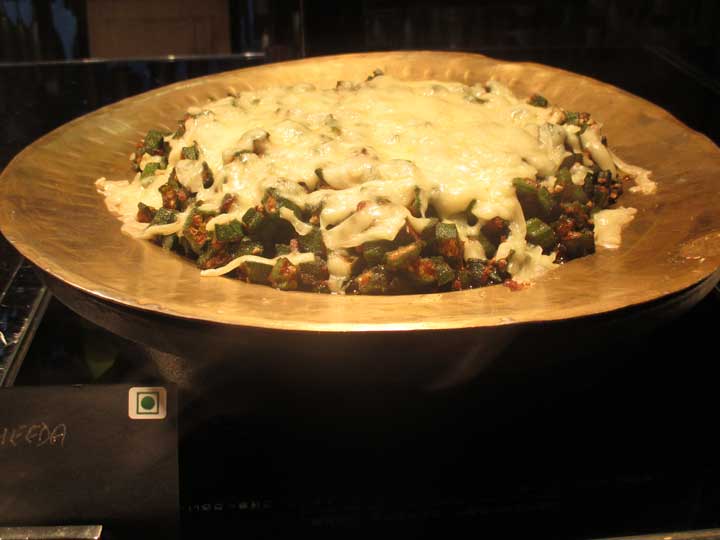 While Parsis love their non-veg, it's necessary to sometimes fulfil vegetable intake requirements as well. The vegetables in this buffet came in the form of mildly spiced lady fingers that were doused in a generous, indulgent helping of cheese.
Kaju Paneer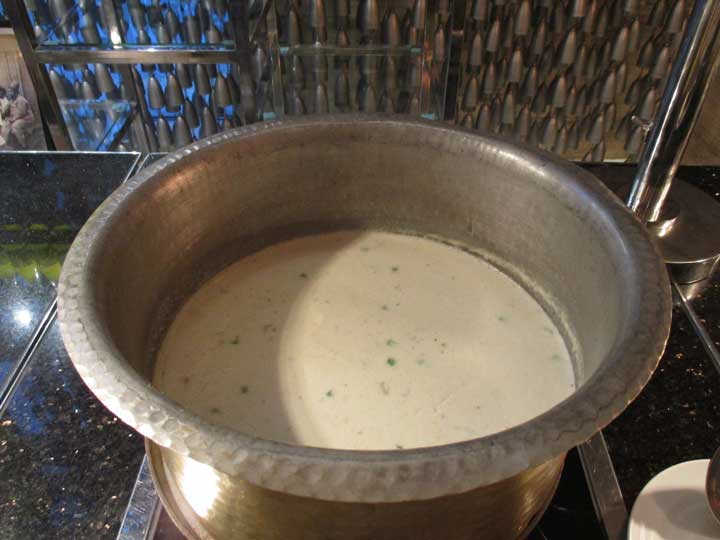 The gravy in this dish was decadently creamy and packed with flavour; the perfect bed for the chunks of juicy paneer.
Anjeer Ma Marghi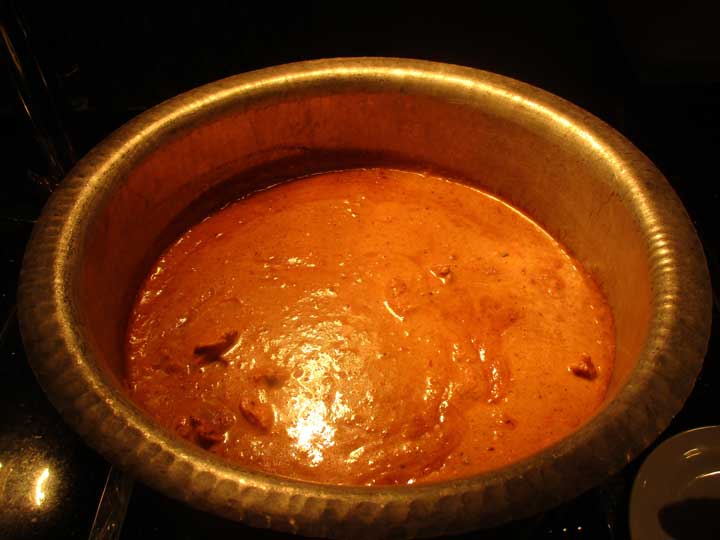 Before we served ourselves, Patel told us that this is one of her favourite dishes. Taking cue from that, we lathered a plateful of steamed rice with spoonfuls of this golden orange curry. While we enjoyed the chicken, which was beautifully succulent, we raise our hats to the gravy; which was slightly sour, yet spicy; a taste we've never come across before.
Bawa Papu's Kid Gosht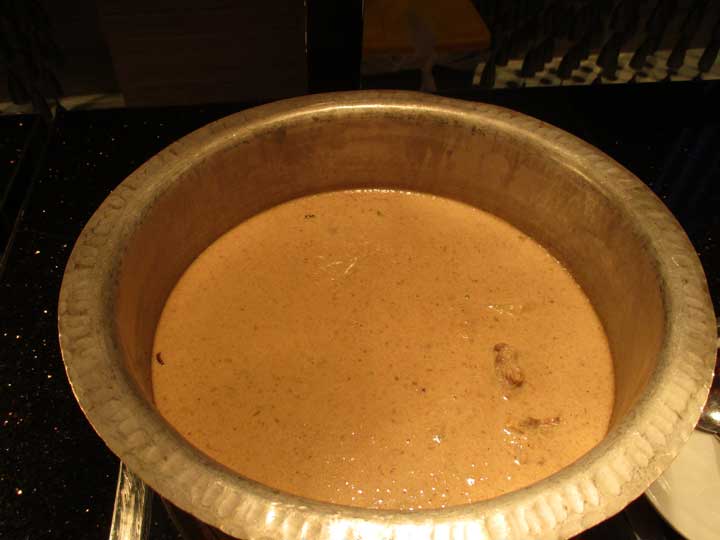 This was the star of our meal. The mildly spiced, smooth gravy and the succulent pieces of mutton, which were also infused with mild spices were the perfect accompaniment to the steamed rice. Give me that for dinner every night for a month and I'll be a happy trooper.
Lagan Nu Custard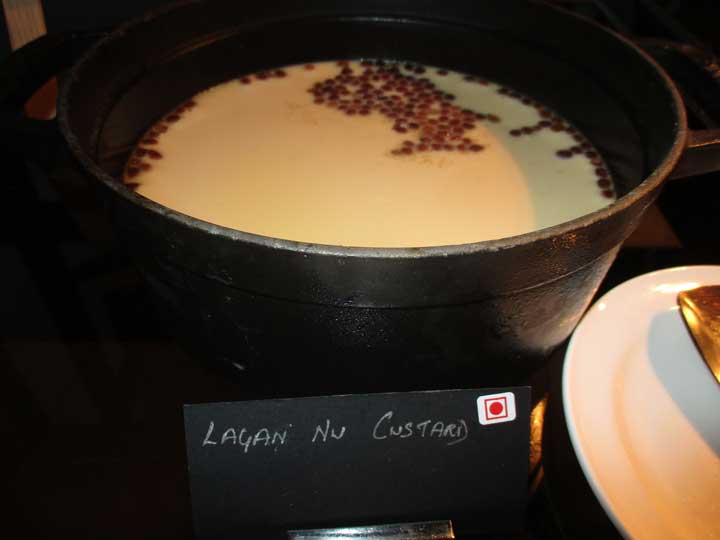 This silky custard was the perfect end to our meal; firstly, because it was delicious and left a pleasantly sweet aftertaste in our mouths,secondly because it a sweet that is synonymous with Parsi cusine and lastly who, after all, can ever say no to a good custard?
It's not often that you can enjoy authentic Parsi cuisine in all its glory in such a luxurious setting. So, while you have the choice head to the JW café and feast until you drop. On the 18th of August, the last day of the festival, Patel will be hosting a Chef's Table, with a eight course meal of Parsi food served in the traditional style. Call 022 2853 8888 to book a place for yourself now!