Get Social with Great Food at Social, the Gastropub
Who knew Social-izing was so much fun!
As we walked into this well-located gastropub, our expectations instantly hit the roof. The décor was spot-on with aesthetic brick walls and quirky seating arrangements. The staff were friendly and had us seated in a comfortable corner with a pretty view of the outside. The menu card was presented and we were so thrilled. It was a particularly rainy afternoon, so we were ready to load ourselves with some good burgers and comfort food. Little did we know that we were in for that and so much more!
The starters
Chicken Wings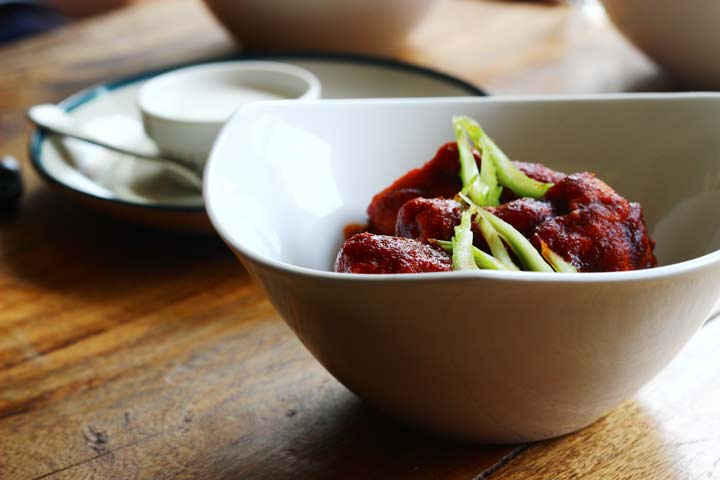 I think it's safe to say that I've literally tried every kind of chicken wing preparation that is there to try. Be it Thai, barbeque, buffalo wings or oriental wings, I've devoured them all. So I didn't think that anyone could bring out chicken wings that I haven't tasted before. And then Social happened. The wings were on fire and we LOVED it! It was the perfect amount of spice and just the perfect treat for a rainy day.
Crackling Spinach Chaat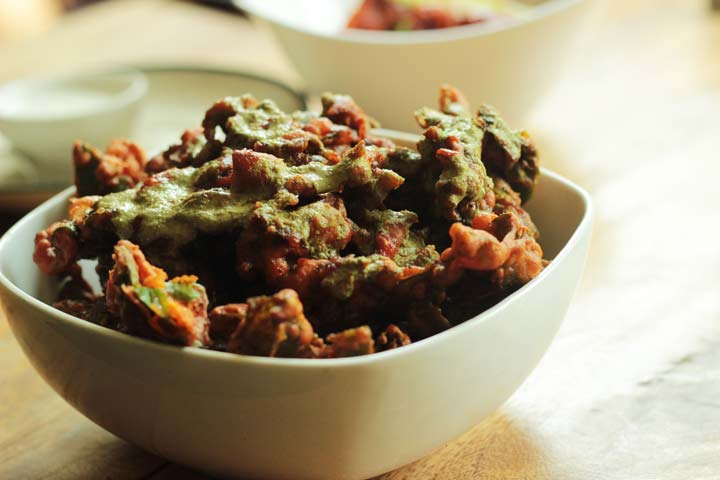 Crisp spinach was served to the table. Being hardcore non-vegetarians, it takes a stellar vegetarian dish to impress us thoroughly. Long story short, we were super impressed.
Mozzarella stuffed yellow chilli fritters

We've had it from the local vendors at the beach, but we've NEVER had it this good. Who knew molaga bajji could taste so divine? Cheese just makes everything better!
Orange-glazed carrots and Borsalino salad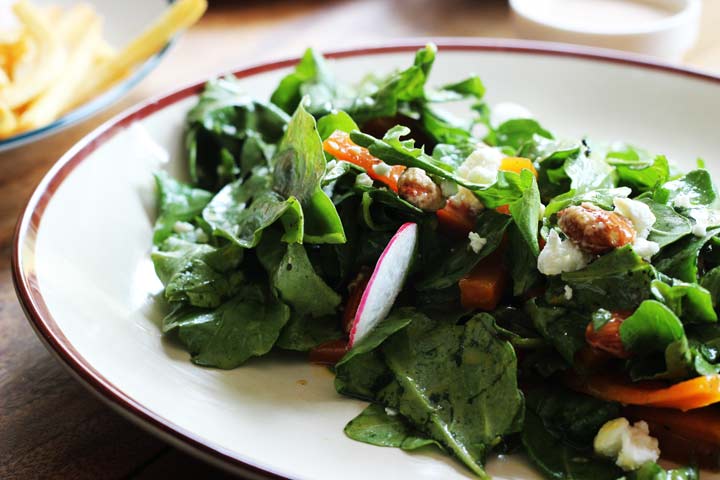 The salad was a breath of fresh air. It tasted a tad sweet and was a pleasant surprise to the palate. The candied almonds on the dish adds a lovely touch to it.
Main course
Roast pork and Baby potatoes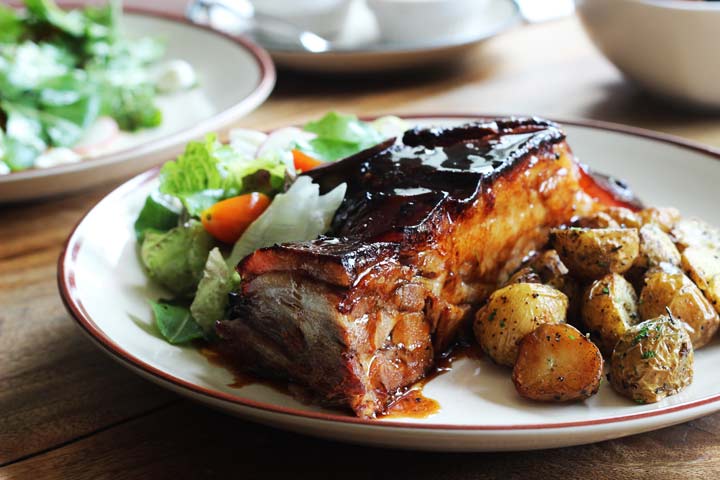 Imagine you've had a long and frustrating day at work and then you order yourself this masterpiece. The world can fall apart after that, but you'll still have a reason to smile. The sauce is prepared for several hours before it reaches your table. This is evident the second you taste the pork. The pork is tender and juicy and tastes absolutely divine. The sauce is a star.
Social Cheeseburger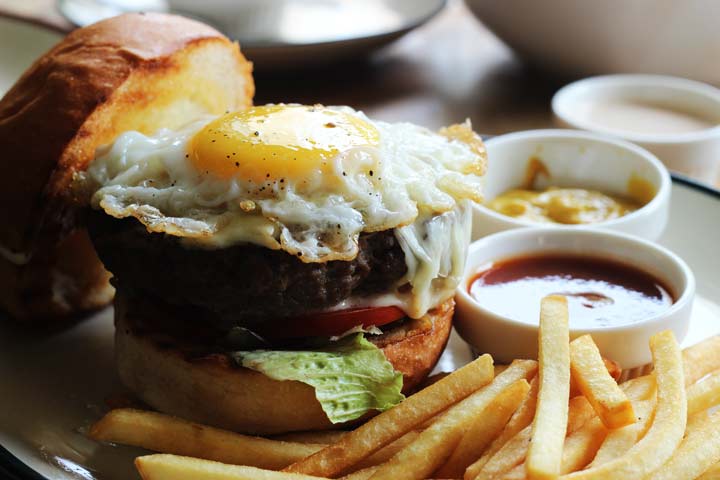 Chennai has woken up to the burger craze off late and how! A burger is not a burger unless you make an absolute mess eating it. I sure looked like a war was fought on my face. If there's one thing you can be absolutely sure of, when you see this dish, is that there is absolutely no compromise on the quality of the dish. Every ingredient is fresh and packed in flavour. The beef patty is worthy of a ballad.
Parota and Nilgiri Khorma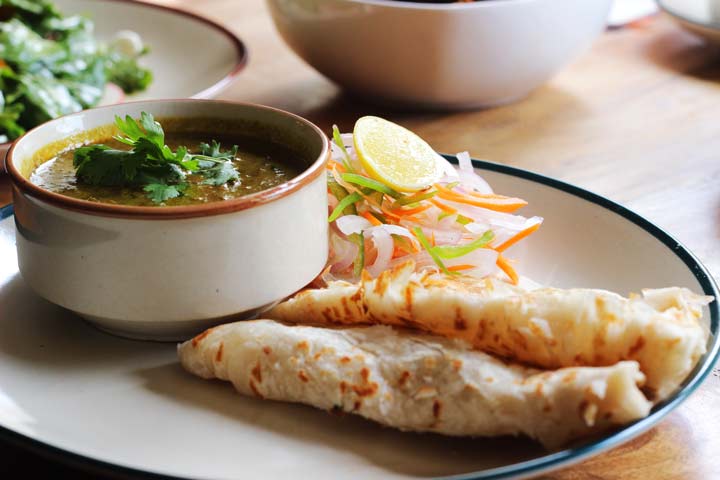 Yes, I see the raised eyebrow through the screen and that's exactly the expression we had when this vegetarian delight was brought to our table. The chef had a lovely story behind this dish. When one of the chefs in the kitchen said that his all-time masterpiece is this Nilgiri khorma with parota, the Executive Chef, Vivek Desirazu gave him the freedom to recreate it. And once everyone had tasted it, they knew why it had to find its way into the menu soon. The menu is currently undergoing a revamp and this is sure to find its spot comfortably.
Dessert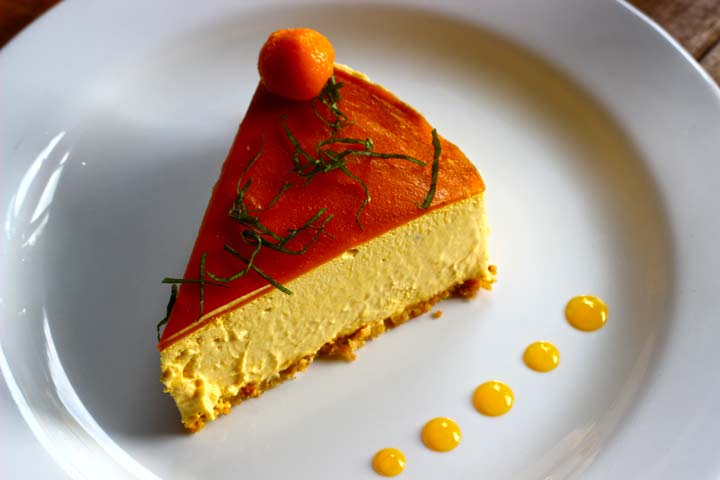 We were stuffed up to our necks with food but when the chef said he makes a killer cheesecake, we absolutely couldn't resist it. That mango cheesecake is worth a lot of cheesy cliché puns.
We had a chat with the friendly chef, Vivek Desirazu who ran us through his journey in the world of food. We loved listening to the story behind the ingredients used and where they were sourced from and saw his passion for food served out on each plate.
Food is the most Social thing in the world and few people do it right like Social.
Find Social at SOMERSET GREENWAYS 94 Sathyadev Avenue, MRC Nagar, Somerset, Chennai.