Get Your Roll On At Ashvita Bistro and Their Burrito Extravaganza
Ashvita Bistro is upping their game by bringing in specialized pop-up restaurants with chefs from all over the country. And this week they launch their latest pop-up restaurant in association with Mafia Chef from Mumbai.
Mafia Chef is Devansh Javeri, who started his company after his return from America was inspired by the different kinds of burritos that he ate during his time in Los Angeles. But it's not just burritos that Devansh enjoys and features, he's got a long list of other South American dishes and delicacies that he's brought with him to Chennai to introduce food lovers in the city to something new and something tasty.
Ashvita Bistro and Devansh are working together for a celebration of all things Mexican, which also includes a delicious weekend South American brunch that is for this weekend only. For those that don't know what a burrito is, let us give you a break down. It looks like a wrap or a roll, but it's so much more. The burrito is made using a wheat flour tortilla and tightly wrapped around the filling, closed at both ends. The fillings can vary from vegetarian to non-vegetarian, rice, fried beans, guacamole and so much more.
In order to get the full experience, Devansh treated us to more than just the burritos.We also got to sample the South American Brunch & Dinner menu and fill our stomachs to the brim with absolutely delicious food.
the weekend menu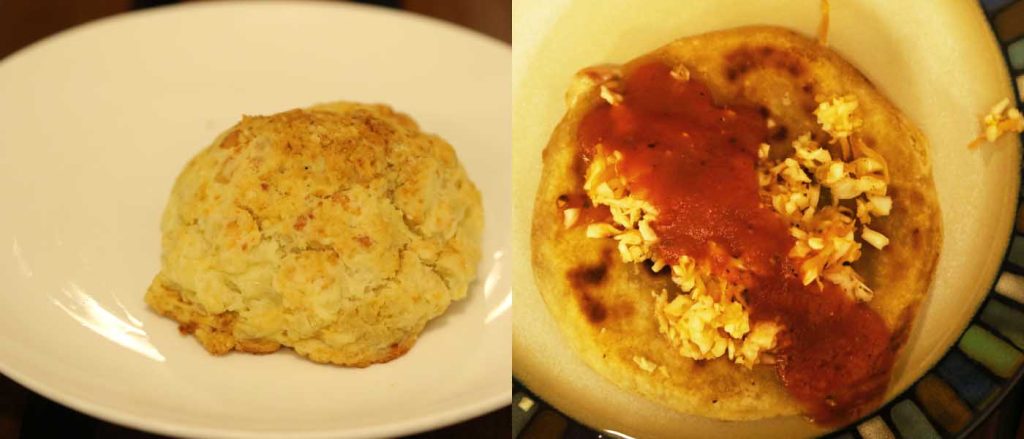 To start off with, there's the Pao de Queijo, which is a flaky, buttery bread that is loaded with cheddar cheese, so each bite you take is buttery cheesy goodness. And we also had the Pupusas, which looks like a thick pancake, but is actually a stuffed tortilla filled with cheese, chicken and topped with fermented vegetables and a tomato based salsa.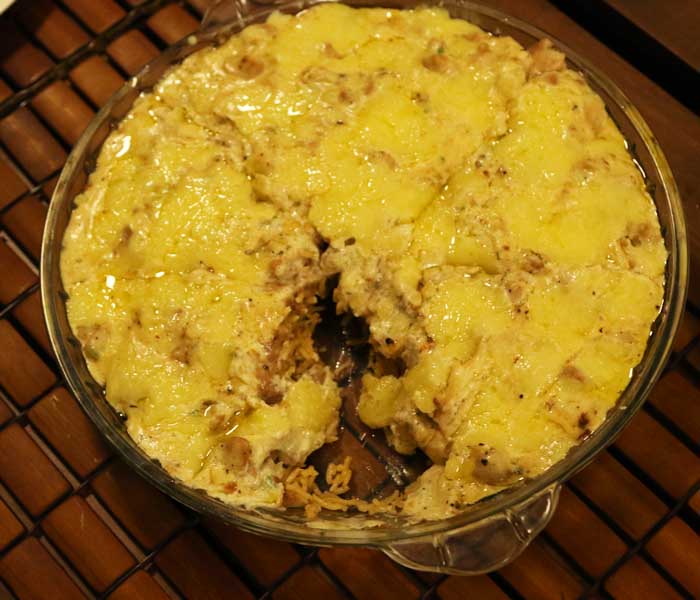 The main course has two dishes, but we only had the Cazeula de Mexicana which is essentially a casserole. The casserole is made up of layers of rice, beans, chicken and a layer of thick and creamy cheese. The second main course dish is Enchiladas With Black Bean Sauce, so if the casserole is not your style, then give the Enchiladas a go!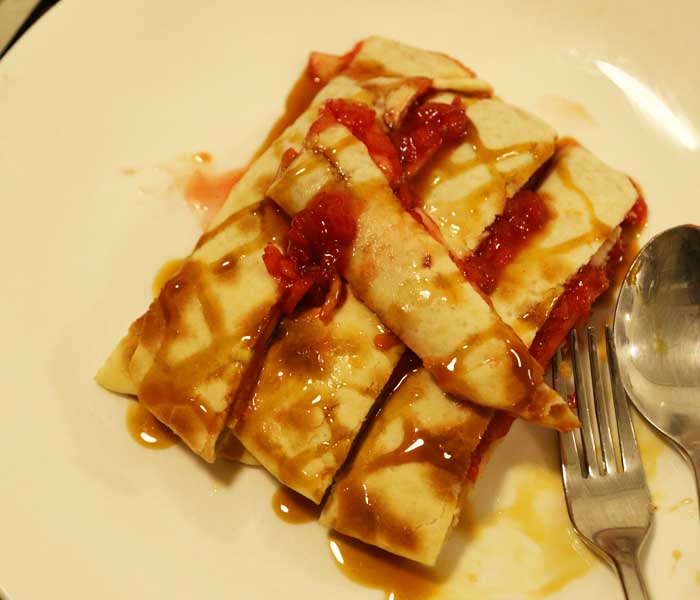 Even brunch requires a dessert, so we were served the Cemita, which is a Salvadoran dessert that is made of a pastry filled with grilled pineapple, mixed fruit jam and cinnamon. It's also topped with dulce de leche to make the flavours that much stronger and better.
The special South American Brunch & Dinner is only available this weekend (30th and 31st July), so if you would like to attend, call and make a reservation right away. You can get in touch with them at 9003365436 / 044 42109990. The weekend menu is priced at Rs. 750 for both vegetarian and non-vegetarian. Find all the information you need on their event page.
the burrito menu
This menu is going to be available, along with the rest of Ashvita's menu, till the end of October so if you don't get it now, you'll definitely be able to get a burrito or two at a later stage. More importantly, these burritos are a meal unto themselves. Be prepared to feast on a heavy meal as you enjoy the flavours of Mexico with each bite. We were lucky enough to try out all four burritos and let us be the first to tell you that all of them were absolutely delicious. And all these burritos come with a vegetarian option as well.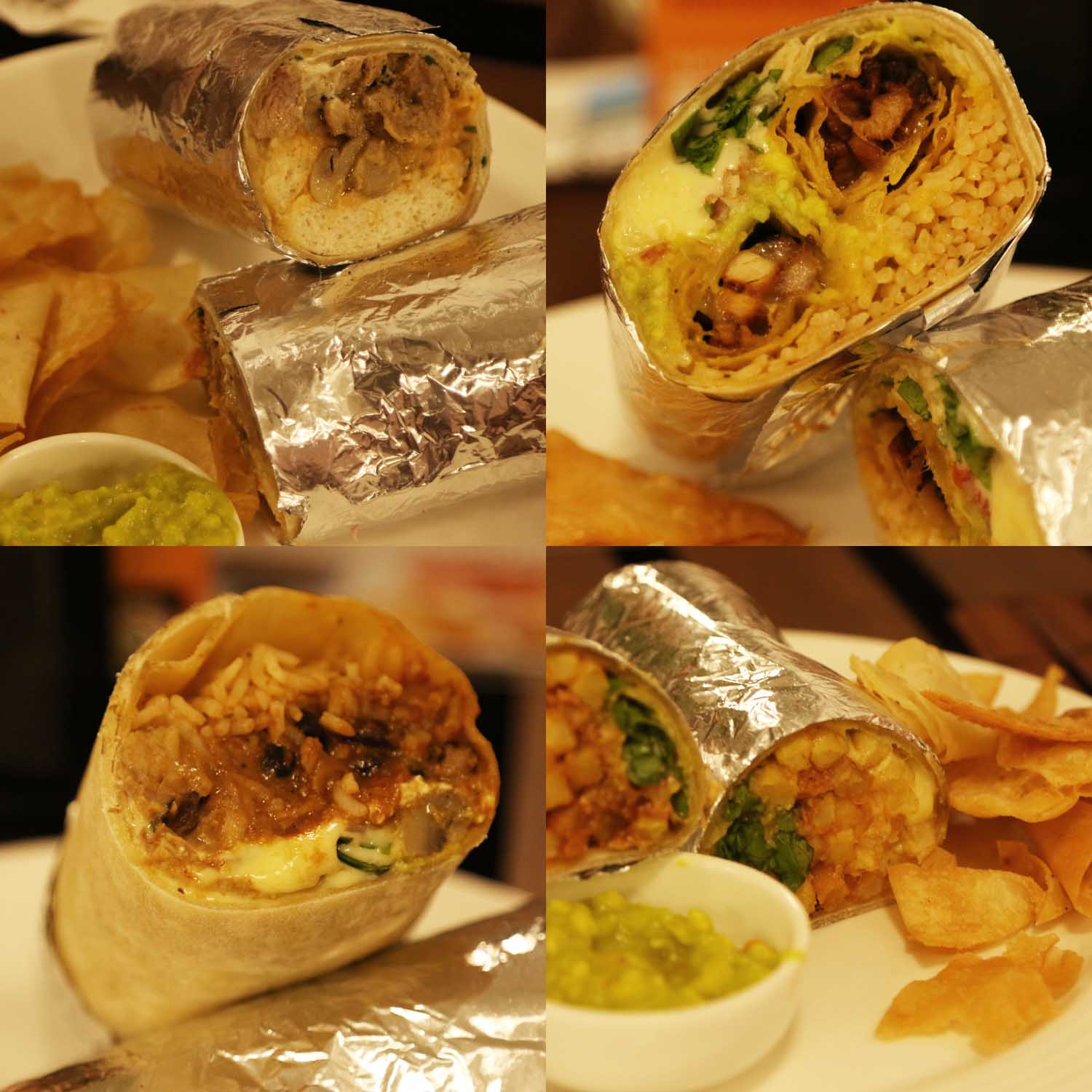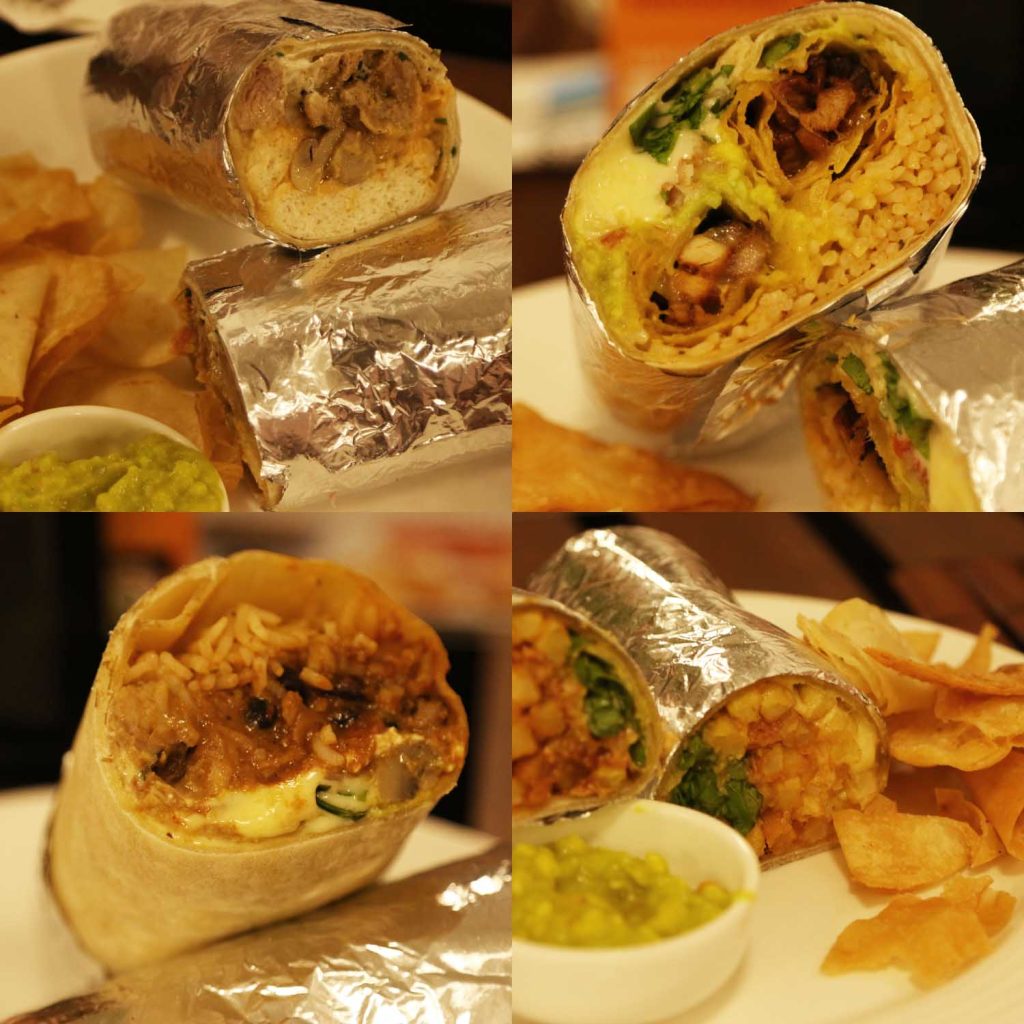 First, we had the Mediterranean Burrito, which had Mediterranean pan braised chicken stuffed inside a tortilla with sriracha hummus, pan braised mushrooms, tabouleh salad and a tangy tzatsiki sauce. Then we had the Taquito Bean & Cheese Burrito, which has two fried taquitos rolled over chicken braised in chipotle sauce and then wrapped in a tortilla and topped with guacomole and cheddar cheese. The third burrito we got was the Loaded Chipotle Burrito which is a tortilla stuffed with Mexican red rice, refried beans, mushrooms, smoky and spicy salsa, sour cream, chipotle doused chicken. The final burrito was the San Diego Burrito, which is Devansh's twist on the famous California Burrito, which has seasoned French Fries, minced chicken chili and melty nacho cheese.
The Burrito menu will be part of the regular menu all the way till the end of October, so swing by anytime between now and then to get your fill!