Get Ready to Park Yourself at Kolkata's Coolest All Day Bar
Kolkata: Kolkata folks, get ready for the coolest drinking experience in town as the new pubon Park Street is here to take the city by storm with loads of great cocktails, a premium selection of alcohol, awesome music and a funky parking lot theme. Adding to its inventory of hugely popular existing brands (M Bar Kitchen, Ozora & Mr. Mozza), White Castle Hospitality, Kolkata's leading fine-dining & nightlife brand is unveiling a one-of-a-kind concept bar, The Parking Lot, which boasts a fully automated beer vending machine, sophisticated new age billing system, specially curated fun cocktails, and arcade games to engage the clientele.
Talking about the launch, Aditya Mehta, Co-Founder – White Castle Hospitality, says "Kolkata is a vibrant and bustling city with a thriving food scene. As innovators of the food and nightlife industry, we felt the need for a fast paced, casual, pocket-friendly all day bar in the city. We were looking for a realm where we could bring fun and informality on the same table. With the unique positioning of The Parking Lot we are confident that residents will love our approach to serving quick, affordable food and alcohol."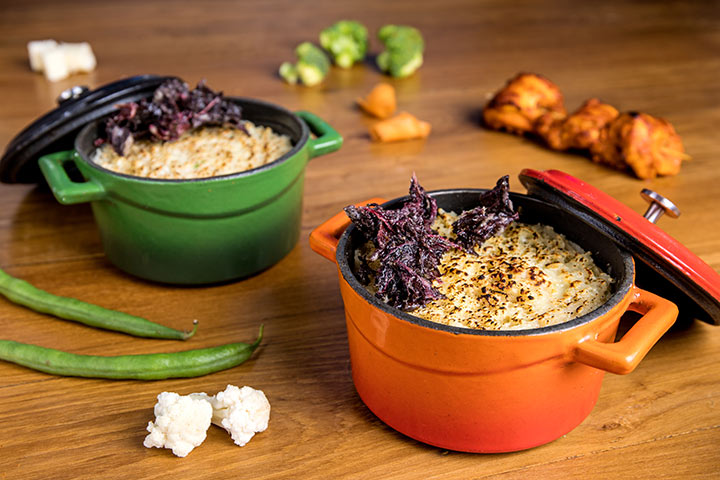 On entering The Parking Lot, guests will be provided with a band that records their time spent on the premises, orders placed, and finally provide the bill. Issues of splitting the bill when in a large group is also taken care of by the band as it records individual orders placed and generates separate bills. A beer vending machine is installed on the premises, allowing one to simply walk up and get a cold one without any wait time. Enhancing the fun quotient is their quirky décor with large outdoor graffiti, a matador converted into a DJ booth, fun games like car racing, shooting and a punching bag, finally a massive installation with over 600 miniature parked cars completing the parking lot look.
The biggest USP of The Parking Lot is its pricing. For the first time ever, Kolkata is about to get a fully loaded premium bar selling alcohol at almost MRP. Revelers can now enjoy world class ambience at a nominal hourly charge and enjoy live matches on giant screens, unwind with their friends after a long day, or even work on their laptops in between meetings.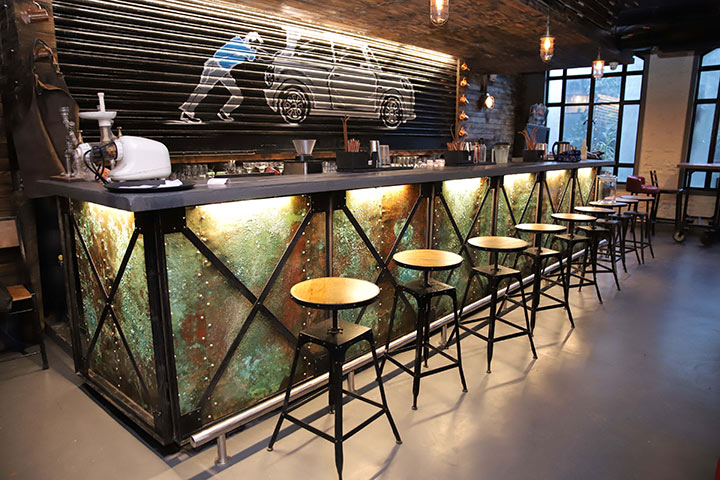 The food is an eclectic mix of comforting continental to postmodern Indian cuisine with a twist. From mouthwatering pub food to sumptuous main course, the food menu is specially designed to give your drinks the perfect company. The star dishes include items like Pindi Éclairs – chef's take on the evergreen pindi chana and puri, Kachori Tikka – anardana paneer or cilantro chicken tikka served on a khasta kachori, Tabasco Tandoori Chicken – an unusual take on the regular chicken tandoori with a strong hint of tabasco and Motichur Crumble Cheesecake – layered cheesecake with motichur and biscuit, served with oreo pakora. The cocktail menu at The Parking Lot is an interesting line-up specially hand crafted to perfection –  Mahi Mahi, Corntale, Wine Not & Late Than Never Parmegiano are to name a few. Most items on the menu have a quirky unconventional take on traditional items making it more interesting to savour.
In short, The Parking Lot is much more than your average all day bar & eatery; it is a place to chill over a few drinks, and enjoy the relaxed ambience, delectable food and a diverse bar menu.