Get Ready To Smear Some Low Fat Ghee On Your Food
Fish out those mammoth spoons as ghee goes on a diet. That's right, you can let your hand slip while dabbing ghee on your roti and paratha.
Scientists in India have developed a low-fat version of ghee that cuts the cholesterol content by 85% in a move that could give a much-needed boost to fitness levels, a senior researcher said.
What's the big deal?
For those who don't get the celebratory mood all round (really?), ghee is a form of clarified butter which is a staple of Indian cooking and also used in traditional medicines and as an offering during religious festivals. But – sadly – with studies showing three-quarters of Indians have high levels of bad cholesterol, or triglycerides, dairy scientists have been working on creating a healthier form of ghee without affecting the taste. May the lord bless them.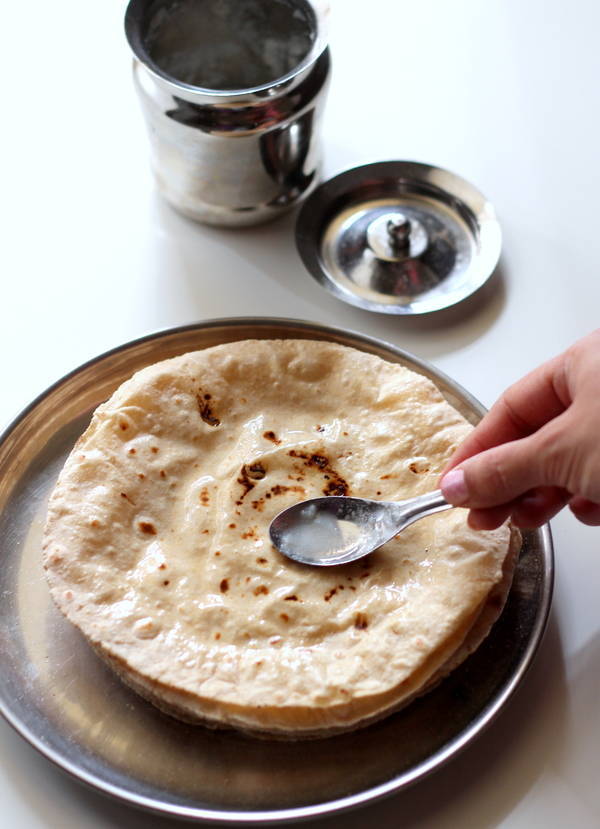 But…How?!
"Using a chemical process we have removed the cholesterol content by up to 85 percent," R. K. Malik, a director at the National Dairy Research Institute (NDRI) explained. "The taste, colour and everything else remain unchanged. It's just that the cholesterol comes down," Malik added.
So when can we have it?
Malik also said that the institute would sell the technology commercially on a non-exclusive basis to interested businesses. On Wednesday, the NDRI signed a deal with a leading dairy company based in the eastern Indian state of Bihar for the low cholesterol ghee.
"We are happy that this ghee provides a healthy option to fitness conscious consumers," said Malik.
Thank you learned ones for restoring our faith in food and research! Here's a cupcake for y'all!