Get Ready For A Range Of New Products By Kwality Milk Foods
Manufacturers of nationally loved Kwality Walls ice cream, Kwality Milk Foods Ltd., yesterday launched a range of new products including canned foods, flavored milk and malt-based foods, which will be titled MOLTO.
The new range, which will be sold under the label 'SONA', was launched in Pondicherry, Tamil Nadu and parts of Andhra Pradesh. These will later be available in all Southern states soon, revealed Kwality Foods MD, Rajiv Khanna. "For the badam milk, there is demand from the Middle East, and we shall soon export them," he added.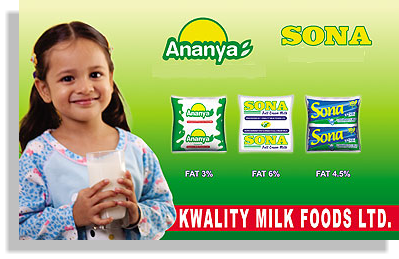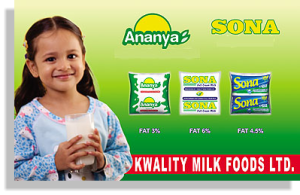 The company had till now been selling milk under the name 'Ananya'. This will now be joined by SONA Standardized Milk and SONA Full Cream Milk. KMFL also produces the dairy products like Curd, Butter Milk, Skimmed Milk Powder, Dairy Whitener and Sweetened Condensed Milk.
Kwality Foods started its milk business in 1995 with a small dairy plant in Kancheepuram. Almost two decades later, the plant now has the capacity to handle about 2.25 lakh litre of milk each day; while the powder plant in the factory has a handling capacity of 10 Tons per day and the newly installed Sweetened condensed milk plant has the handling capacity of 6 Tons per day, the company's website reports.