Get Ready For An Exotic Soup & Bread Binge At Plaza Premium Lounge
With the onset of New Year and that teeth-clattering chill in the air, it is the perfect time to relish hot piping soup! Plaza Premium Lounge brings a soup festival like never before with exotic varieties from different parts of the world all at your plate.
This winter, the live station at Plaza Premium Lounge will be buzzing with Chefs in action cooking up freshly prepared soup meals for all travellers to enjoy. The festival is a treat for soup lovers with its interesting options flavoured rich in aromatic spices and herbs.
Executive Chef Ankit Mangla and his team has lined up delicious variant of soups from across the world such as Japanese Miso Soup, Sopa de lima from Mexico, Laksa from Malaysia, authentic Italian Minestrone Soup and some interesting Indian soup such as Butte ki Raab. All soups will be served with delightful accompaniments. Guest can also choose from a range of assorted breads served fresh and hot, straight from the oven to go along with your delicious soups.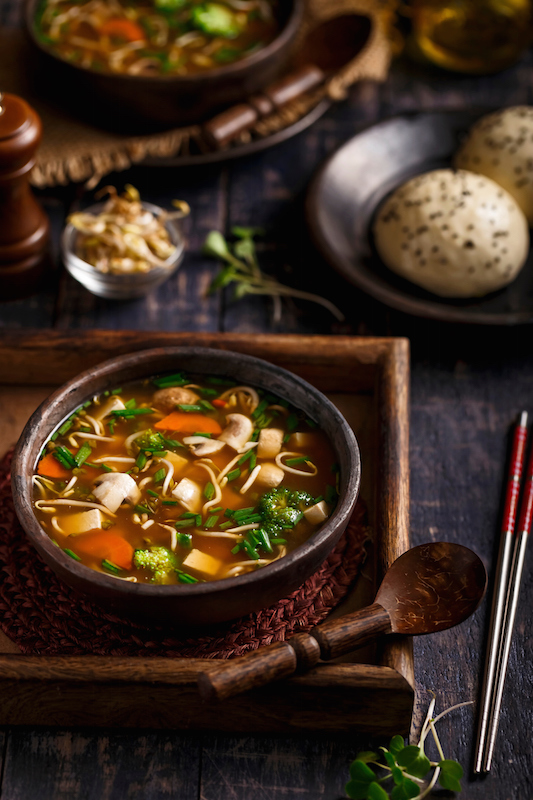 "The chill winter gave us the perfect reason to bring such an interesting festival to our lounge for all our guests to enjoy something hot & steamy that helps them in beating the cold. All the soups have been carefully selected to give the guests a taste of different flavors from across the globe. We also have our bakery serving some delicious bread variation that would simply melt in your mouth and can be relish with soups as well", said Chef Mangla, Plaza Premium Lounge, India.
Forget the weather chills and enjoy some soul-stirring exotic soups combined with soft mouth-melting slices of bread at Plaza Premium Lounge. So, keep dipping your spoons into soup bowls until your boarding starts.
Date: Wed, 10th January – Sat, 10th February
Venue: Plaza Premium Lounge, Departures at Delhi, Bangalore and Hyderabad Airports
Price: Lounge access starts at INR 12,00++