Get Ready To Drool: Burger King Has Introduced Chicken Fry Rings To Its Menu
First came chicken fries, now come chicken fry rings. Who do we have to thank? Burger King!
We couldn't resist starting off with a little rhyme – but it's true, Burger King USA has introduced chicken fry rings to its menu. Like their predecessor, the chicken fries, the rings are already making waves across the world.
Chicken Fry Rings
The chicken fry rings are essentially loops of fried chicken; sort of like onion rings made with chicken. According to the chain, the rings are optimal for nibbling on and for dipping into sauces.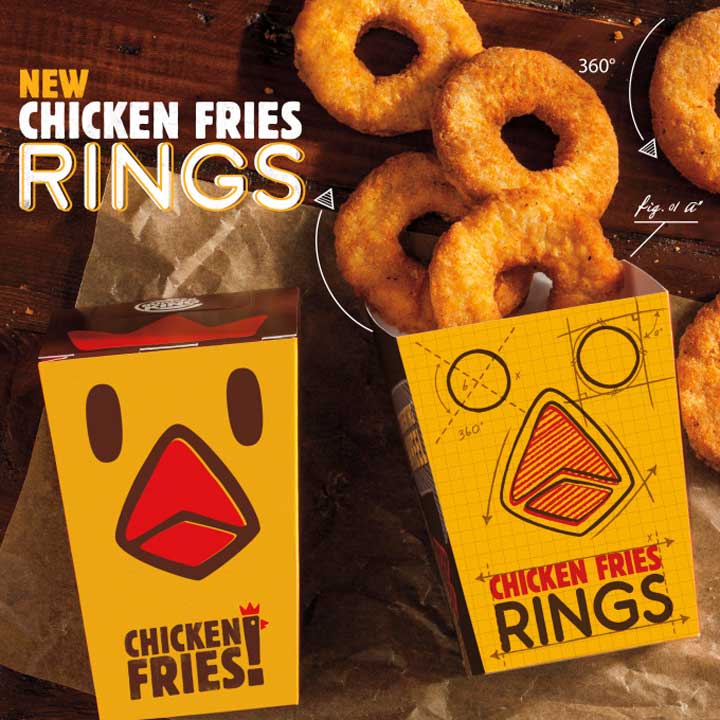 The rings will cost $2.89 for six pieces; looking at those golden fried beauties we'd shell out the dough in an instance. Sadly, the rings are yet to come to India.
Burger King's Other Innovations
However, recently, Burger King brought its Angriest Whopper; an immensely fiery burger to India after it met with success in the US, so we've got our fingers crossed.
Raging red bun with hot spices, added angry onions, angry sauce & jalapenos, #AngriestWhopper is coming on April 15. pic.twitter.com/irBnUjCB9B

— BurgerKingIndia (@burgerkingindia) April 11, 2016
The chain also reintroduced their popular chicken fries to their menu in March this year. Additionally, they recently added Grilled Dog emojis to their Chicken Fries keyboard, marking the addition of grilled dogs to their menu.
NEW #GrilledDogs emojis are here. Spread the joy, download them now. https://t.co/5W9KmmSPdL pic.twitter.com/Oy4sk0hJWU

— Burger King (@BurgerKing) February 22, 2016
Furthermore, the chain has also announced that it will be reviving its 10 nuggets for $1.49 deal for a limited amount of time. Enough reasons to visit Burger King? We think so too!