Get Ready As South Asia's Biggest Food & Hospitality Expo Hits Delhi
The Capital is gearing up to host a 5-day long and South Asia's biggest, food and hospitality exhibition – the 31st AAHAR International Fair. The fair, which is the biggest its kind in South Asia, will feature over 800 exhibitors including ace participants from across borders, including nations like Japan, Korea, Germany, Canada, Afghanistan, UAE, Turkey and many more.
The expo will be organized under the umbrella of the India Trade Promotion Organization (ITPO) from March 15th to 19th, 2016.
As a branch of the Make In India campaign, not only is AAHAR an opportunity for upcoming players in the food and hospitality sector to showcase their talent and build a network, but is also an excellent platform for global interaction for people belonging to these respective sectors.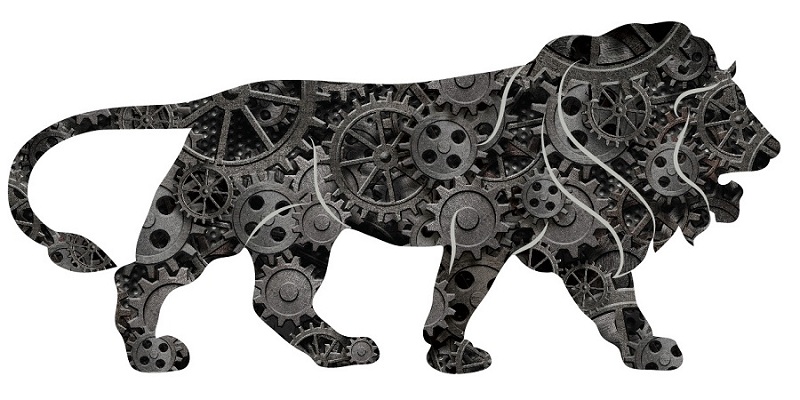 The fast-growing Indian Food Industry is considered to be the 6th largest in the world with an immense potential for value addition. India's hospitality sector on the other hand is also flourishing at a fast pace and has been a hot space where Foreign Direct Investments are concerned.
Both these sectors have seen a lot of potential participants speckle the respective spheres, which is tapping not only financial but also cultural and ethical interest of foreign investors.
The fair will not only feature business heads from across the globe but also exciting culinary shows and spice food festivals for the foodie. So mark your calendar and be there at this massive food & hospitality fair this March!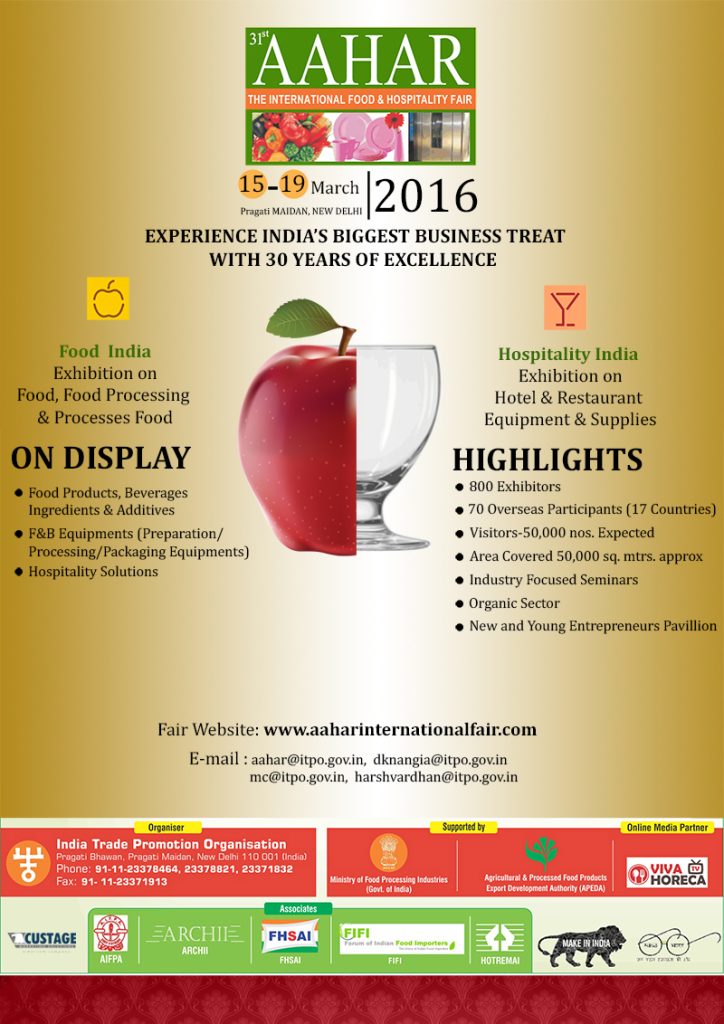 Venue: Hall Nos. 2, 4, 5, 6, 7, 8, 9, 10, 11, 12, 12A, 14, 15 & 18, Pragati Maidan, Delhi-01
Date: Tue,15th March – Sat, 19th March
Time: Business Visitors (March 15-19 – 10am to 6pm); General Public (March 19 – 2pm-6pm)