Get Some Hearty, Healthy Fare Delivered To Your Door From Greenz
With lifestyle and diet related conditions like diabetes and obesity on the rise, people across the world are cutting down burgers and fries in favour of healthier eating options. A wise man (writer, Francois de La Rochefoucauld) one said "to eat is a necessity, but to eat intelligently is and art."
Eating intelligently isn't all that easy – after all, who has the time to frequent farmers' markets for fresh produce every day? And who has the time to put together healthy meals, sans oil, MSG, excess salt and all those other dangerous components that make your food taste oh so good?
Luckily, a collection of delivery services and restaurants have made it their mission to help you eat more intelligently without any effort on your part (other than forking over some cash and spearing your fork with their fare). The latest healthy delivery service in focus is Greenz which operates across Mumbai, Gurgaon and Bangalore.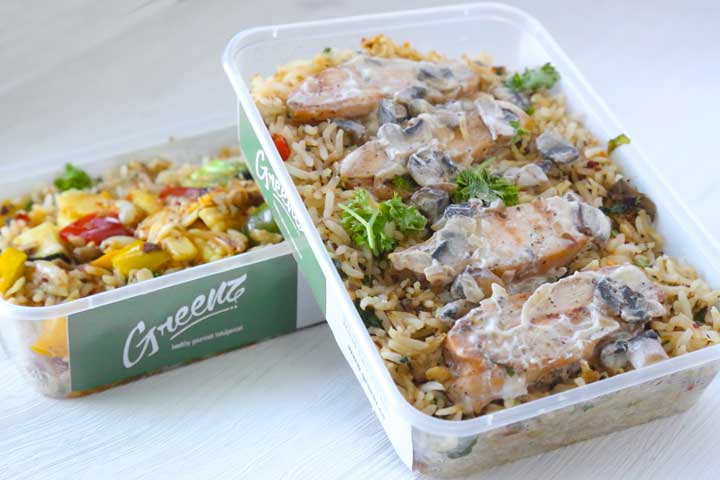 Meet Greenz
Co-founded by Hansmukh Asrani and Ankita Parmar, Greenz began in Powai in 2015. They recently expanded to open new delivery kitchens in Worli, Mumbai and DLF Cyber City in Gurgaon and Banashankari in Bangalore.
"Today's working generation ends up ordering greasy Indian food or junk food like a pizza or
a burger. Weekends are spent on even more binge eating and the result is a mindful of guilt,
and of course, an unhealthy body. Greenz focusses not only on healthy food which is tasty
and full of flavour, but also wants to promote healthy lifestyle as a whole!", said Hansmukh,
who also made the top 100 contestants at MasterChef India Season 3.
Greenz' Eats
Greenz uses fresh ingredients, olive oil, low fat mayo and flour less products to create Italian, Continental and Oriental dishes. Each dish approximately contains 450 calories.
Popular dishes on the Greenz menu are herbed brown rice meals, multi grain brown bread sandwiches, whole wheat pastas, wraps and salads.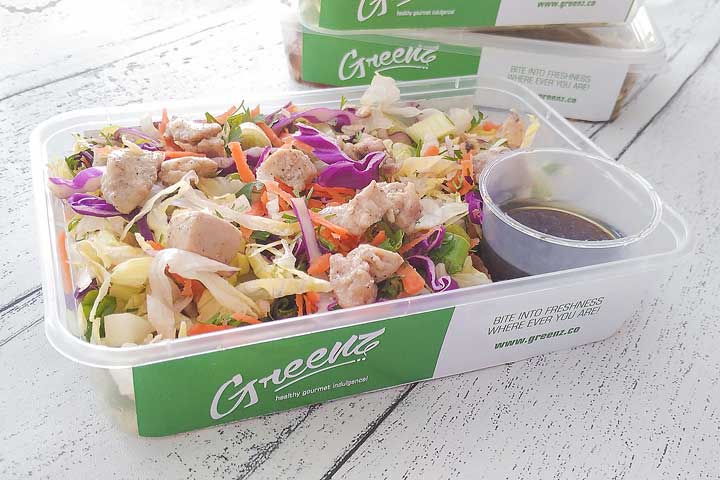 Tasting The Talk
As always, we put the talk to the taste test by ordering a variety of Greenz' products. We started off with The Meat Ultimo Multigrain Sandwich, which true to its name is made by stuffing whole grain bread with minced meat. The triple decker sandwich was grilled to a perfect toastiness, which contrasted with the soft mincemeat. The meat itself was flavoured with a unique combination of spices that would be comforting for the Indian palate.
We followed that up with the Pasta in Mushroom Sauce in which brown, healthy pasta was mixed with a creamy, silky mushroom sauce. The creamy sauce was balanced by a tinge of chili flakes. Also infused in the pasta were strips of tender chicken.
We then moved on to a Chicken Brown Rice Herbed Meal, which comes with a Haystack Salad. The herbed rice meal, which is one of Greenz' signature menu items, is made with healthy wholesome brown rice, tossed with a spicy tangy green sauce, peppers and a tender strips of chicken.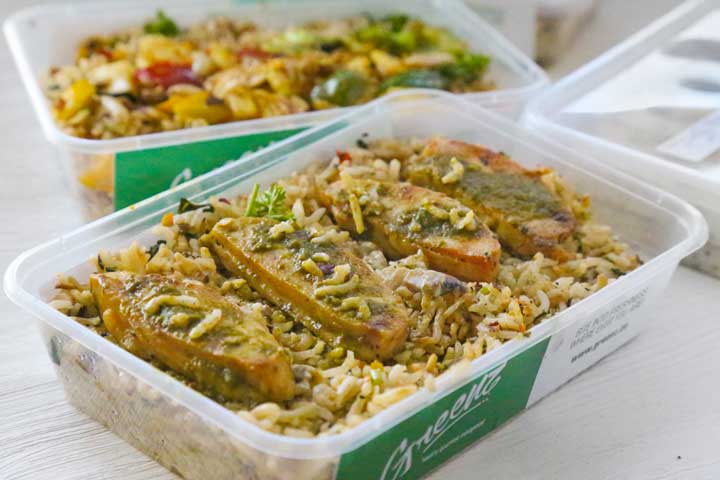 The accompanying salad made the meal that that much healthier as it combines peppers, olives and corn with a creamy dressing.
Our take on Greenz' food, as you can probably tell, is overwhelmingly positive. After our tasting, we joined the delivery service's large group of loyal, satisfied customers, some of whom are well known personalities.
For instance, Ruchita Tahiliani, a model and actor says "I look forward to lunchtime everyday Crunchy Salads, tastiest subs, Power packed meals; All this served in their compact packaged boxes. Greenz is redefining healthy living!
Similarly, Neha Bhasin, a playback singer says "I needed something like Greenz during my hectic shoots. They are not just the healthiest, but their food is always bursting with flavour."
Of course, you shouldn't take us at talk value. Give Greenz' fare a taste test; head over to their website to see what you'd like.