Get Eggcited To Celebrate Easter At These 11 Places In Mumbai
Easter eggs, Easter bunny and Easter feast are all here in Mumbai calling out your name. Take your pick from these 11 eggciting places in the city to celebrate Easter!
Woodside Inn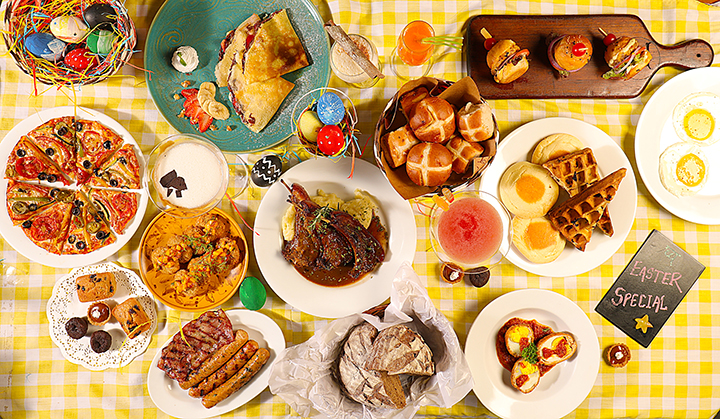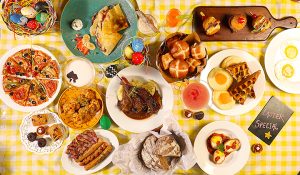 Enjoy a lavish Easter Brunch at Woodside Inn and feast on delicious food Like Cajun Spiced Edamame Bean Hummus, Classic Borscht Soup, Shrimp and Crab Cake With Mango Pomegranate Salsa, Goat Cheese Apricot Crostini and Blackened Cottage Cheese Skewer with fresh tomato relish to name a few. Binge on special desserts like Chocolate Easter Egg with Hazelnut Praline, Lemon Meringue Bunny Cup Cake and Basked Easter Cheese Cake and also cocktails Like Easter Bunny, Raw Mango Mojito, Jellybean Martini, Eggnog and Carrot Mimosa that'll keep you in high spirits!
Price: Rs. 1495/- (Non-alcoholic Brunch) | Rs.  1995/- (Alcoholic brunch)
Date & Timing: 1st April | 11.30 am – 3.30 pm
Location: Woodside Inn, New Link Plaza, Next to Oshiwara Police Station, Oshiwara Link Road, Andheri West, Mumbai
Four Points by Sheraton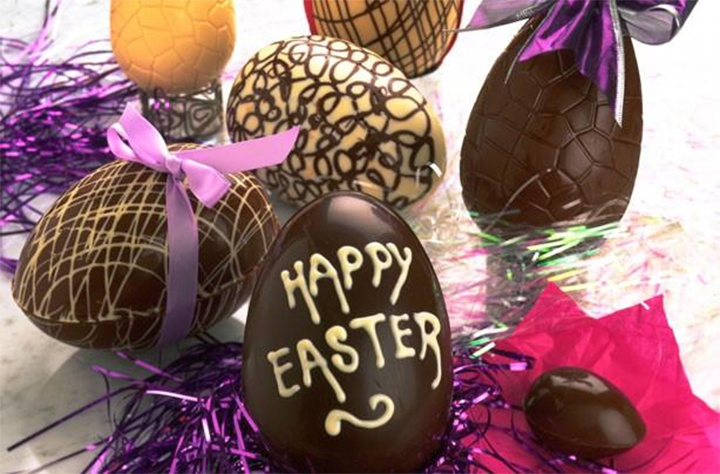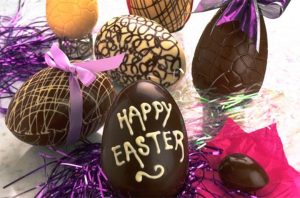 Four Points by Sheraton will keep your hunger pangs at bay this Easter Sunday with a brunch that'll feature delicacies from Asian cuisine along with choicest of salads and desserts. Pick from dishes like Crostini Al Fruitti, Polenta, Muhallebi and Stuffed Chocolate Easter Eggs!
Price: INR 1050 ++
Date & Timing: 1st April | 12.00 pm to 3.00 pm
Location: Plot 39/1, 6 To 15, Sector 30A, Vashi, Navi Mumbai
The Westin Mumbai Garden City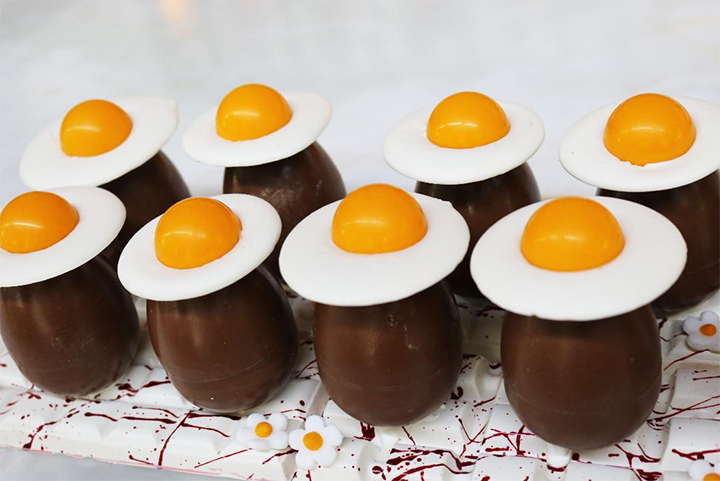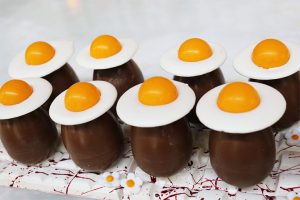 Seasonal Tastes at The Westin Mumbai Garden City is all set to welcome you with a delicious brunch buffet where you can relish delicacies like Teriyaki Glazed Wild Salmon, Carnaroli Risotto and Piri-Piri Grilled Chicken Breast and more. For desserts indulge into Carrot Halwa with Cinnamon and Figs, Belgian Dark Chocolate Marquis or even a delicious Tiramisu. Children can enjoy a fun-filled Easter-Egg Hunt and enjoy their Easter Goodies!
Date & Timing: 1st April | 12:00 pm – 4:00 pm
Location: The Westin Mumbai Garden City, Goregaon East, International Business Park, Oberoi Garden City, Mumbai,
British Brewing Company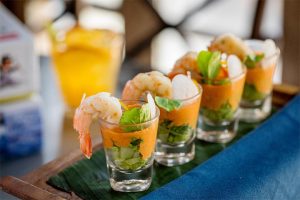 Relish a sumptuous Easter Brunch at the British Brewing Company and binge on delicious food like Broccoli and Corn Chowder Soup, delicious salads like Caesar Salad, BBC Egg Salad or a Prawn Cocktail. You can order eggs of choice, enjoy delish pizzas like Mediterranean, Chicken Tikka, Pepperoni and even pastas! All this along with sangrias, Pimms Cocktail and chilled craft beers like Diablo, Ace Apple Cider and Spark!
Price: Rs.1400 (all inclusive) for food | Rs.2000 (all inclusive) for food + Endless craft beers + Sangrias
Date & Timing: 1st April | 12:30 pm to 4 pm
Location: British Brewing Company, Level 4 & Level 5, Palladium, High Street Phoenix, Lower Parel
Hakkasan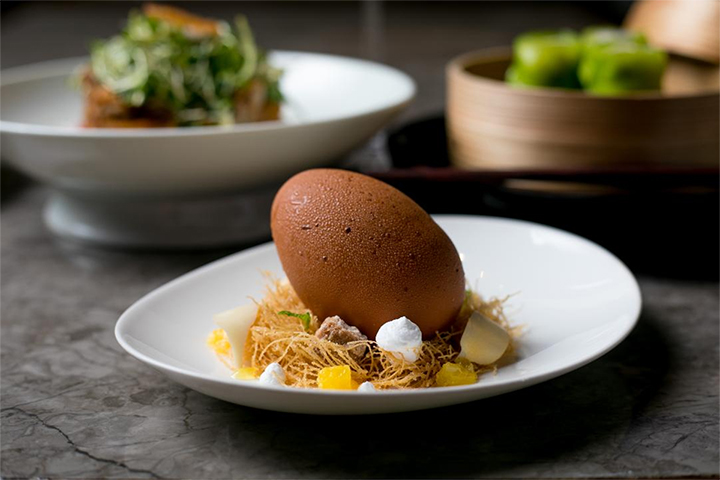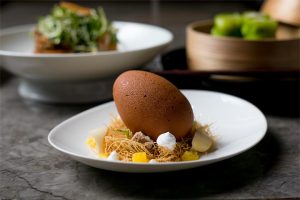 Intricately crafted and keeping in mind the significance of eggs and lamb during Easter, Hakkasan has come up with a lovely four-course brunch with salad, small eats, mains and dessert along with cocktails. Relish delicacies like Char Sui chicken crispy roll, Chinese chive dumpling with prawns, Mapo Sauce dumplings & Edamame dumpling and much more. Enjoy their lovely dessert, The Golden Feather featuring an egg laden on a mandarin nest and caramelised white chocolate.
Price: Alcohol: 3500/++   Non Alcoholic: 3000/++ Kids: 1500/++
Date & Timing: Ongoing till 1st April | 12 pm to 4 pm​​​​
Location: Hakkasan, Waterfield Road, Bandra West, Mumbai
Estella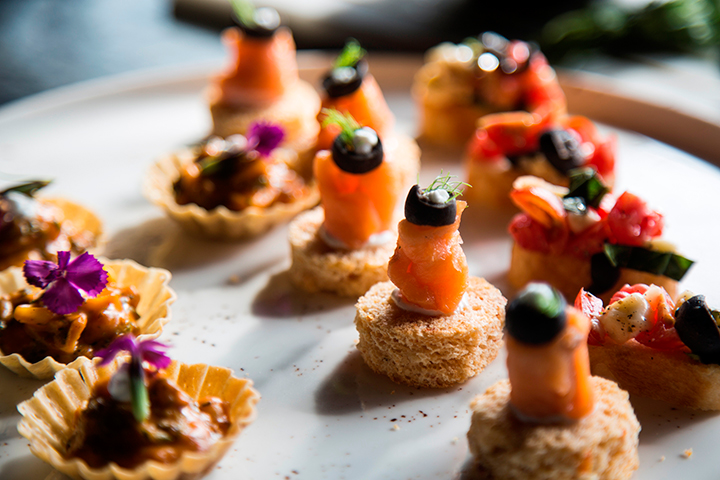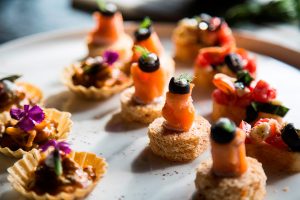 Get ready savour an Indulgent Brunch by Estella on Easter as you sip on Chandon based cocktails and enjoy a live BBQ and Burmese Counter along with a Salad Bar serving Jordanian Fattoush Salad, Summer Water Melon & Feta Salad and make your own Ceaser Salad. Indulge in delicacies like Creamy Wild Mushroom Crostini, Asparagus, Avocado, Raw Mango Uramaki, Golden Hash Brown, Lamb Chilly Corn Carne Mini Tacos, Stir Fry Hongkong Chicken and more. The desserts are enticing as well with Napoleon Tiramisu Royale, Tender Coconut And Lemon Grass Pannacotta topped with strawberry cream sauce or Fresh Cut Alphonso Mangoes With Cream.
Price:
Adults: Food & Mocktails – Rs. 2540/- | Food & Alcohol (including champagne) – 3690/-
Kids: Under 10 years – no charge | 10-14 years – 1380/- | above 14 years – 2540/-
Date & Timing: 1st April | 12.00 pm to 4.30 pm
Location: Estella, Nichani Kuttir Building, Juhu Tara Road, Juhu, Mumbai
The Leela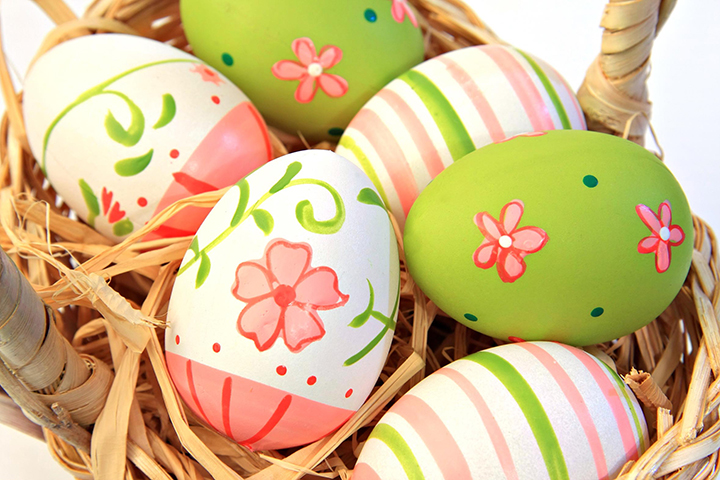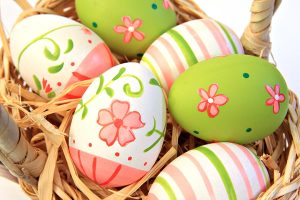 Relish a lovely Easter Brunch at Citrus as you enjoy signature delicacies like Pickled Eggs, Stuffed Eggs with Prawn, Egg Mimosa, Chicken Roulade with Fig Sauce and Charcuterie platter. The mains will leave you spoil for choice with Braised Lamb Shank with Citrus Gremolata, Pistachio crusted Sea Bass Steak with White Wine Sauce, Apple and Potato Gratin and Petit Ratatouille Lasagna. All this along with a grill station, live carving station, soups, salads, bagels, pancakes, waffles and calzones. Enjoy awesome desserts like Easter Egg Pops, Simnel Cake, Bienenstich, Hot Cross Buns Pudding, Sweet Potato Pie, to name a few.
Price: Easter Brunch without Alcohol: INR 2495 + Taxes
Easter Brunch with Alcohol: INR 3495 + Taxes
Champagne Brunch : INR 3995 + Taxes
Date & Timing: 1st April | 12.30 pm – 3.30 pm
Location: Citrus, The Leela Mumbai, Andheri Kurla Road, Sahar, Andheri East, Mumbai
Henpecked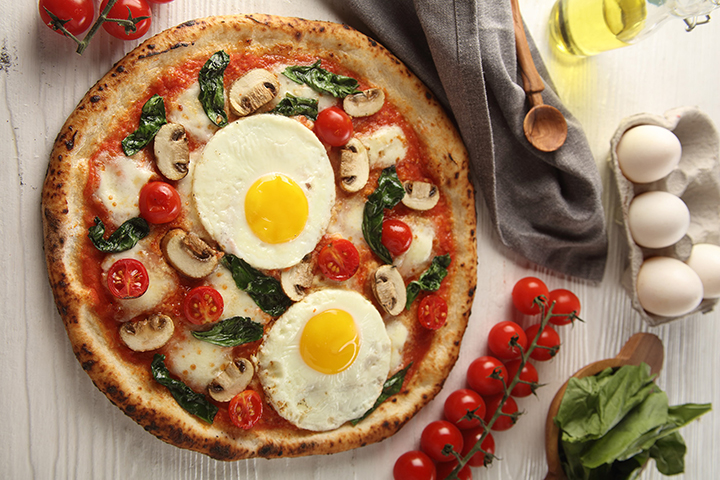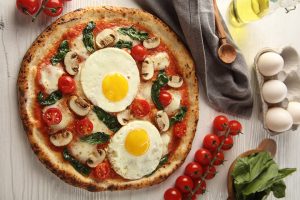 Gather around at Henpecked for a delightful easter brunch and savour delicious food like Herbed Grilled Chicken Skewers or Mary "Had" a Little Lamb, Hen Benepict. Pomodoro & Porcini Cream Pasta, Grilled Cottage Cheese Steak and much more! Alongside the lavish meal, sip on cocktails like Pink Magic, Malto Mojito and Scarlet.
Price: Only Food: 1299 /- all-inclusive | Food + Cocktails: 1799/- all inclusive
Date & Time: 1st April | 12 noon to 4.00 PM
Location: Apollo Street, Opposite Laxmi Vilas Bank, Mumbai Samachar Marg, Kala Ghoda, Fort, Mumbai
D:OH! All Day Dining and Bar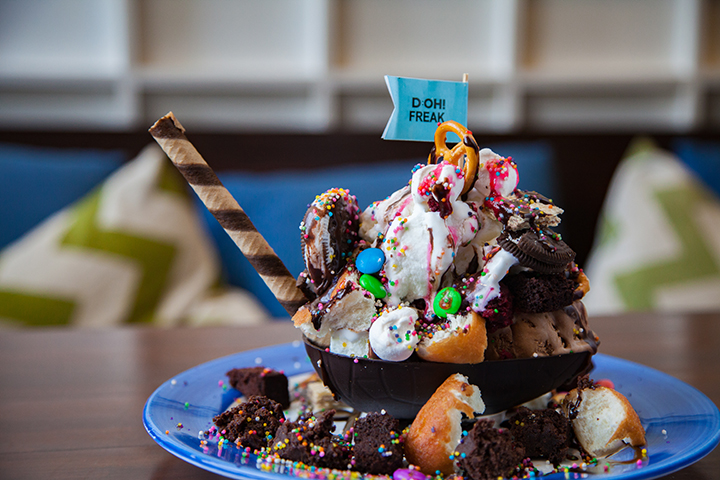 Head to D:OH! All Day Dining and Bar and feast on D:OH!'s Easter Freak-ee which is their take on an Easter Egg. The dessert is made using marshmallows, ice-cream, cookies, brownie and loads more on a chocolate egg shell.
Date & Time: 11 AM to 1 AM | Ongoing till 1st April
Location: D:OH! All Day – Kamala Mills | Viviana Mall | Fun Republic
The Looney, The Lover and The Poet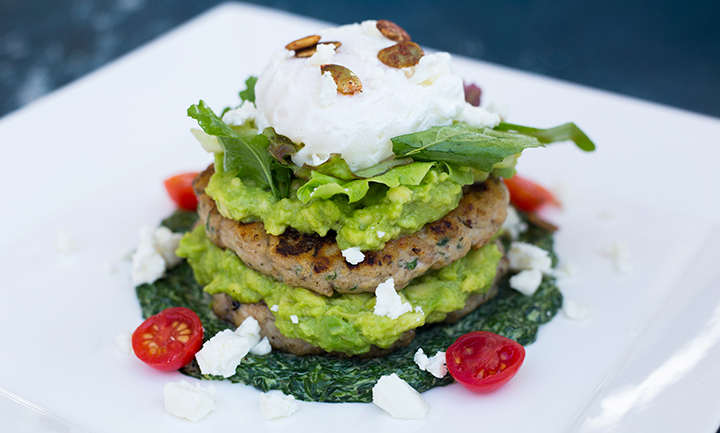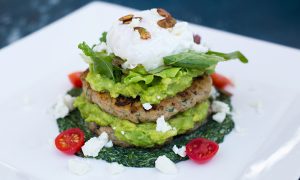 Gobble up the delicious Easter Brunch menu at The Looney, The Lover and The Poet with a menu separate for kids and adults. While the grown-ups can pick from Greek Style Truffle Fries, Pulled Lamb Nachos, Shepherd's Pie with Roesti, Scotch Egg with Honey Wasabi Hollandaise And Skordilla, Pappardelle With Kombucha Cream In Wild Mushrooms, the kids can enjoy hot cross Bun Slider, Crunchy Chicken, Nachos Junior, Tex Mex Cheese Fries, Three Cheese Garlic Bread and more! Enjoy desserts like Strawberries & Cream Easter Egg and Whiskey Brownie Sundae too!
Price:  A La Carte
Date & Time: 1st April | 12 noon – 4 pm
Location: Ground Floor, 21st street, Khar – Danda Road, Below Hotel Shubhangan, Khar Danda, Mumbai
Blanco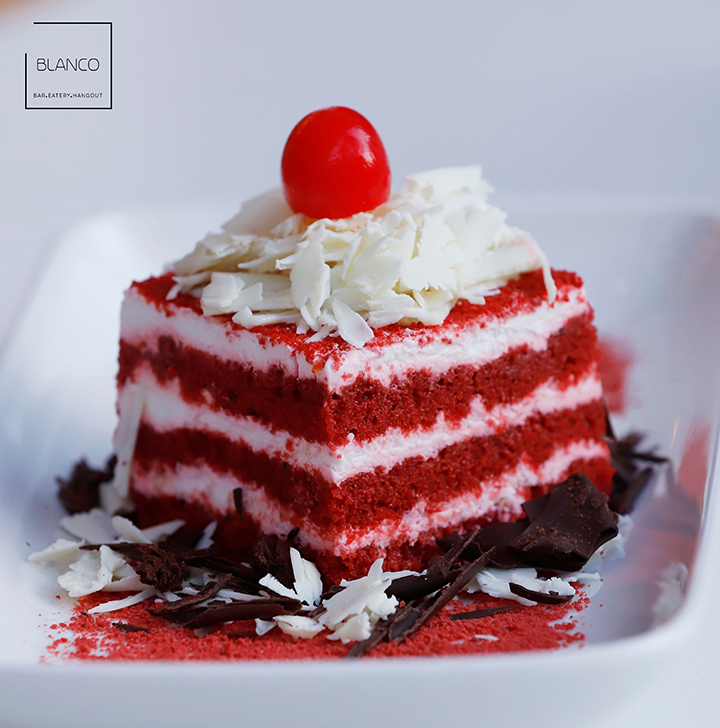 Blanco offers a delicious Easter Brunch where you can relish delicacies like Turkey Consommé, Pan-fried Garlic Roasted Turkey Pattice, Slow Braised Turkey with summer vegetables and roast potatoes, Bread Pudding. Enjoy a glass of Red Wine and a lovely dessert, Red Velvet Cheesecake complimentary with their brunch package.
Price:  Rs. 799 (inclusive of taxes)
Date & Time: 1st April | 12pm onwards
Location: Ground Floor, Ganga Jamuna Block, 14th Road, Linking Road, Bandra West