Get Bowled Over With Hard Rock Cafe's Rock'n Bowls Festival
Hard Rock is ringing in the New Year with fresh and flavorful ingredients. The iconic brand is expanding its legendary menu by hosting the Rock'n Bowls festival, which takes ordinary rice/noodle bowls to a rock star level. The five new non-vegetarian Rice/Noodle bowl options will feature a broad range of flavors, from the Bibimbap Bowl's tangy kimchi to the Chili Lime Chicken Bowl's spicy chili lime chicken.
This new offering is targeted towards an audience who would choose healthy options while still indulging in tasty and delicious food. So, if you want to experiment and play around a bit with your palate but also feel guilt free and satisfied by the end of your meal then these bowls are screaming your name. But, you better hurry because a little birdie told us the festival will start on January 12th but will only go on for 2 months!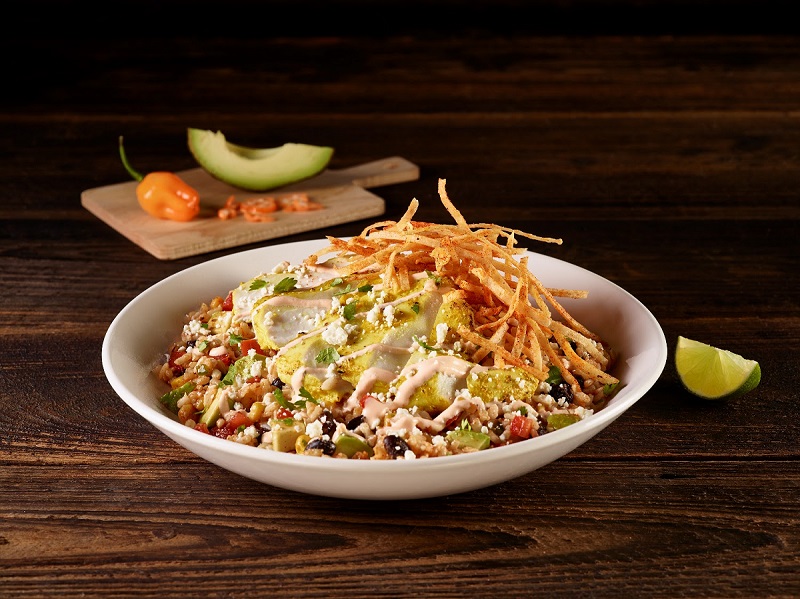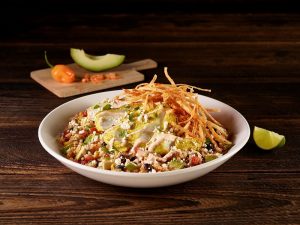 5 Rock'n Bowls
The five Rock'n bowls on offer at Hard Rock Cafe take inspiration from around the world so you can truly enjoy an international experience!
Bibimbap
Five Spice Seasoned Brown Rice topped with Sriracha, served with Buff Meatballs, Red Pepper, Carrots, Cucumber, Spicy Kimchi and Green Onion and finished with a Honey Sriracha Glaze.
BBQ Shrimp Noodle Bowl
Grilled Shrimp glazed with Soy, Garlic, Ginger, and Sesame; served with Rice Noodles tossed with Napa Cabbage and Rice Vinegar and finished with Crispy Wontons, Lime, Green, Onion and Sesame Seeds.
Southwest Meatball Bowl
Cajun Seasoned Brown Rice topped with Chipotle Chicken Meatballs, Diced Avocado, Pico de Gallo and Romano Cheese which is topped with a Chili Lime Cream and Spiced Tortilla Straws.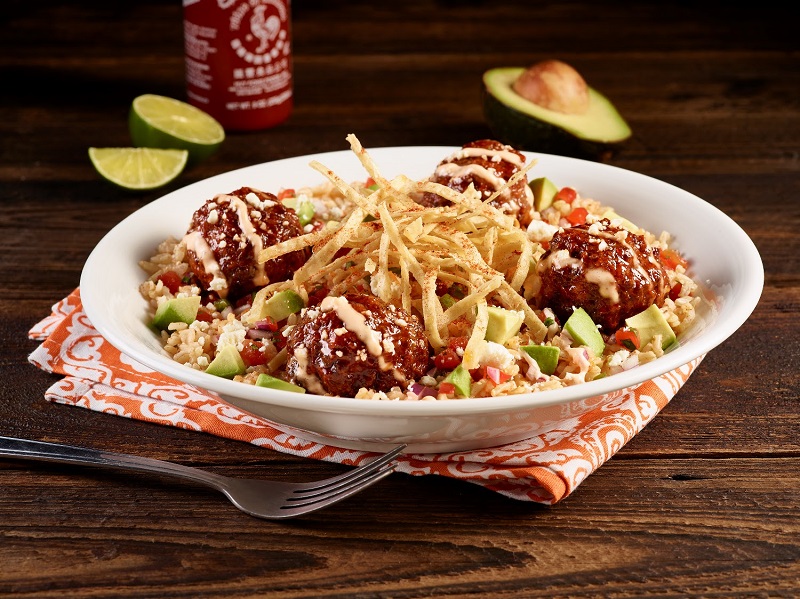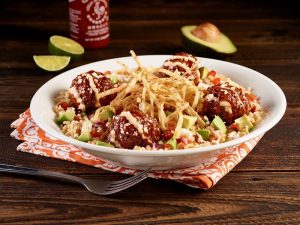 Jambalaya
Brown Rice Bowl served with Creole Style Jambalaya with Chicken Sausage, Shrimp, Chicken, Peppers, Onions, Tomato, Celery and Green Onions.
Chili Lime Chicken Bowl
Seasoned Brown Rice served with Chili Lime Grilled Chicken topped with Diced Avocado, Pico de Gallo, Black Beans, and Roasted Corn. Finished with Romano Cheese, Fresh Cilantro and Spiced Tortilla Straws.
Trendy Food on the go
With people becoming ever willing to experience newer trends these bowls are perfect as something that can be consumed on the go. Healthy food is also all the rage, so the ingredients used, like brown rice, noodles, vegetables and grilled chicken or shrimps make for a healthy mix.
This festival is all about having the world on your plate, or Bowl as they have it. Sample any one of the bowls from the five scrumptious offerings that Hard Rock has, or have 'em all, one for each week day! The flavors will take your taste buds on a roller coaster ride as each bowl has been specially picked and curated from different corners of the world to bring you the final dish.
If you're thinking you need some *ahem* spirits to make your meal go down smoother, Hard Rock Café has also introduced some refreshing fruit flavored concoctions like the Sparkling Berry Sangria, Pineapple Honey Smash and Raspberry Sangria-rita for the duration of the Rock'n Bowls festival! It's available for a limited time only so hurry to Hard Rock!