Get Authentic Sindhi Fare Delivered To Your Door From Sindhful In Mumbai
Along with needing to take a million pictures of a meal as soon as it arrives (guilty) and eating super healthy (not so guilty), one of the food trends du jour is a focus on regional cuisine. More and more foodies are travelling across the world on 'foodcations' to taste regional cuisine in its most authentic form, while cities are seeing a host of restaurants and delivery services that specialise in regional fare. The newest kid on the block in Mumbai is the aptly named 'Sindhful', a delivery service which sends authentic Sindhi fare over to your homes in Khar, Bandra and Santa Cruz.
Started by Chef Kanchan Ahuja and her son, Sannat, Sindhful was launched in late May. Before this, Chef Ahuja had been a chef in demand on HolaChef, a food delivery platform that is growing in popularity amongst Mumbaikars. It was the massively positive response at HolaChef, Sannat tells us, that prompted the duo to strike out on their own – today Sindhful sends out over 50 orders per day.
We stopped by Sindhful's central Khar kitchen late last week to try out its fare and meet Sannat, who heads the day to day logistics, sourcing, supervising and overseeing the kitchen along with his mother. As we were shamefully ignorant about Sindhi cuisine (Mumbai has scarcely a handful of authentic Sindhi joints), he first walked us through the basics.
The Sindhi Basics
Sindhi cuisine, he tells us, is the cuisine of Sindhis who were originally from Sindh in Pakistan. Following the Partition and migration of several groups of Sindhis, Sindhi cuisine is enjoyed across India. Many Sindhis are staunch non vegetarians and eat chicken, mutton, lamb and fish. However, certain groups of the community such as the Thathai, Halai and Kutchi Bhatias are pure vegetarians, which resulted in Sindhi cuisine having an extensive range of vegetarian and non-vegetarian dishes. Interestingly, we notice that Sindhful's menu also features a lot of vegan dishes.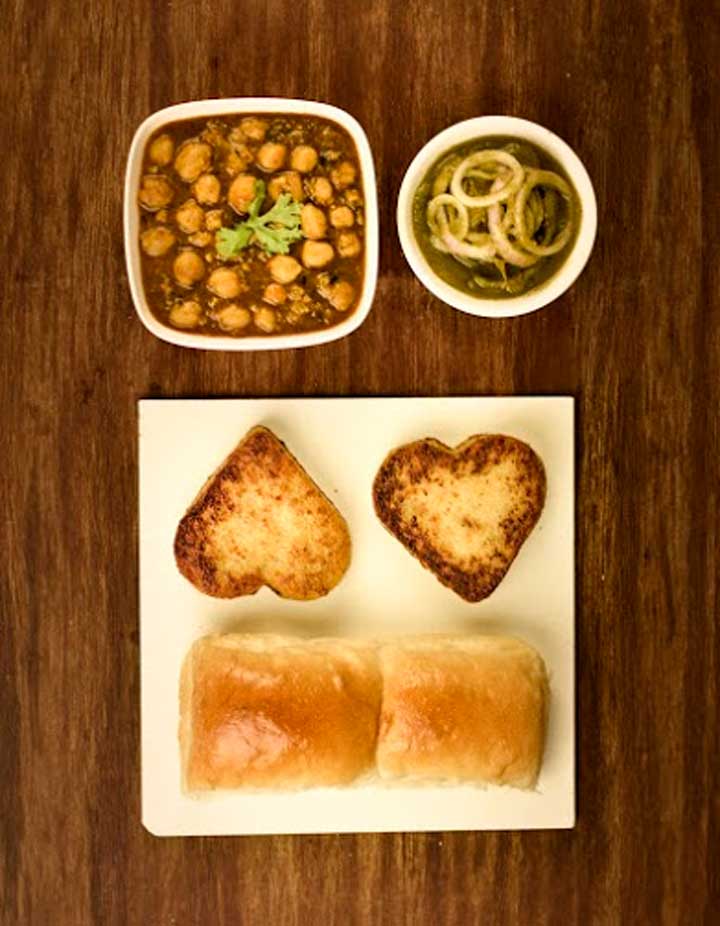 Popular dishes in Sindhi cuisine which have a home on Sindhful's menu are dal pakwan, sindhi curry chaval with aloo tuk, koki with boondi raita, mutton kheema pav and chicken keema pattice. To cater to varying palates, Sindhful also has a couple of Oriental, North India and Continental dishes on its menu.
Starting The Feast
After Sannat outlined the tenants of Sindhi fare, we began sampling a range of Sindhful's dishes. We started with the dal pakwan; a dish of dal served with pakwan, a crispy, flat puri like bread and served with a side of green and imli chutneys. We layered the pakwans with the beautifully spiced thick dal and a spoonful of each chutney to create a wonderful medley of both flavours and textures.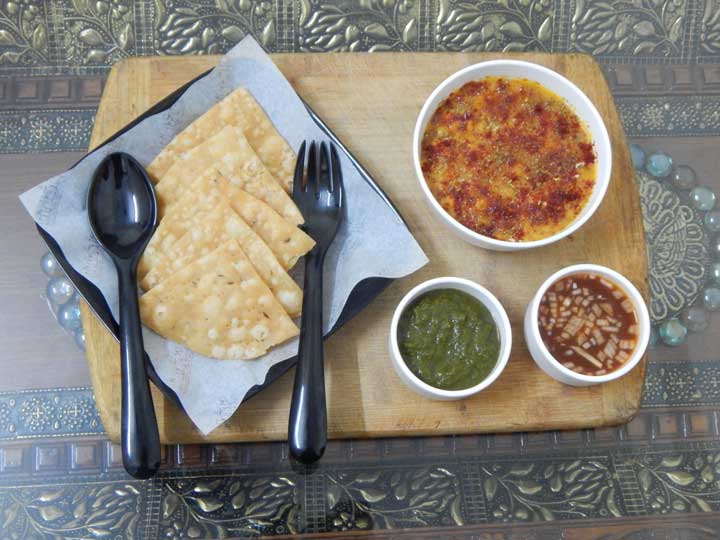 We then tried the chicken keema pattice, which was shaped like a heart and – excuse the cheese overload – managed to steal our hearts with its crispy outer layer and soft filling of subtly spiced mince.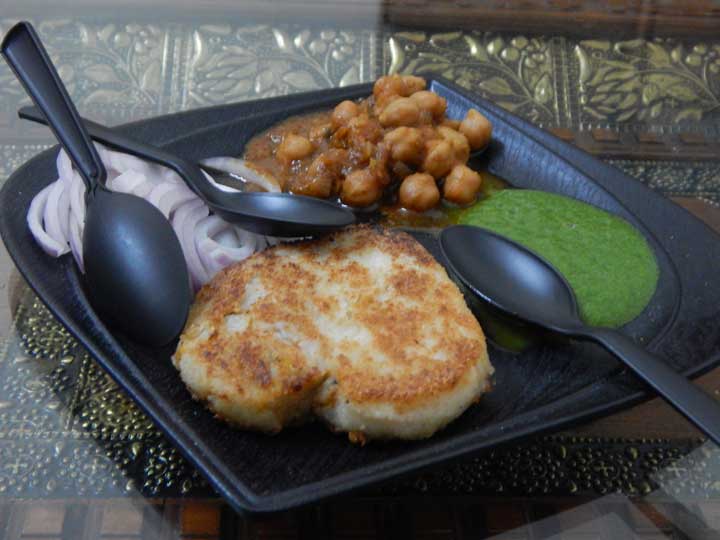 Another hit was the serving of soya galouti kebabs; a perfect dish for vegetarians who will appreciate both the texture and the combination of spices in the tender soya mince.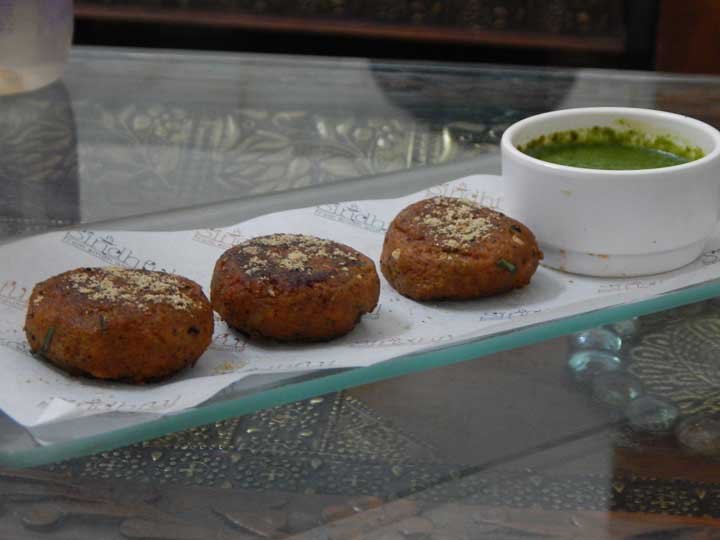 We rounded off our starter parade with koki, served with a bowl of velvety raita. New to us, the koki is a Sindhi flatbread made with wheat flour and roasted on a tawa to create a unique accompaniment with a faintly charred taste.
To The Mains
To ease us into our main courses, we had seyal pav, in which a pav is cooked in a ginger based curry. We also enjoyed the honey chilli potatoes, which were crunchy, spicy and heavily addictive.
These two dishes cleansed our palates for the mains; a Sindhi mutton curry with rice and aloo tuk with Sindhi curry and rice. The aloo tuk was particularly impressive; it's a deep fried flat potato dish, in which the potatoes are coated with a special Sindhi masala mix creating unique flavours.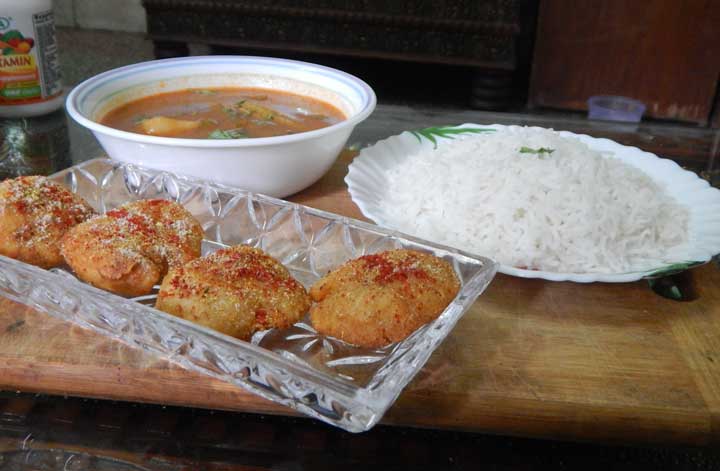 Similarly, the Sindhi mutton curry was a flavour packed delight elevated by the generous helpings of tender mutton chops.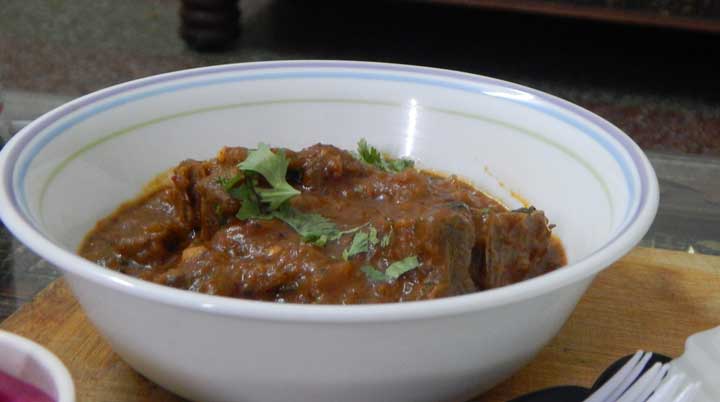 Just Desserts
Finally, we decided it was time to start winding up our journey of gluttony with some of Sindhful's best desserts; the gooey chocolate mudcake, the crackle chocolate fudge and the blueberry cheesecake, which are made by Sannat's father, who runs a baking venture.
True to its name, the chocolate mudcake was incredibly gooey and deeply satisfying as was the crackling chocolate fudge made with a very rich dark chocolate.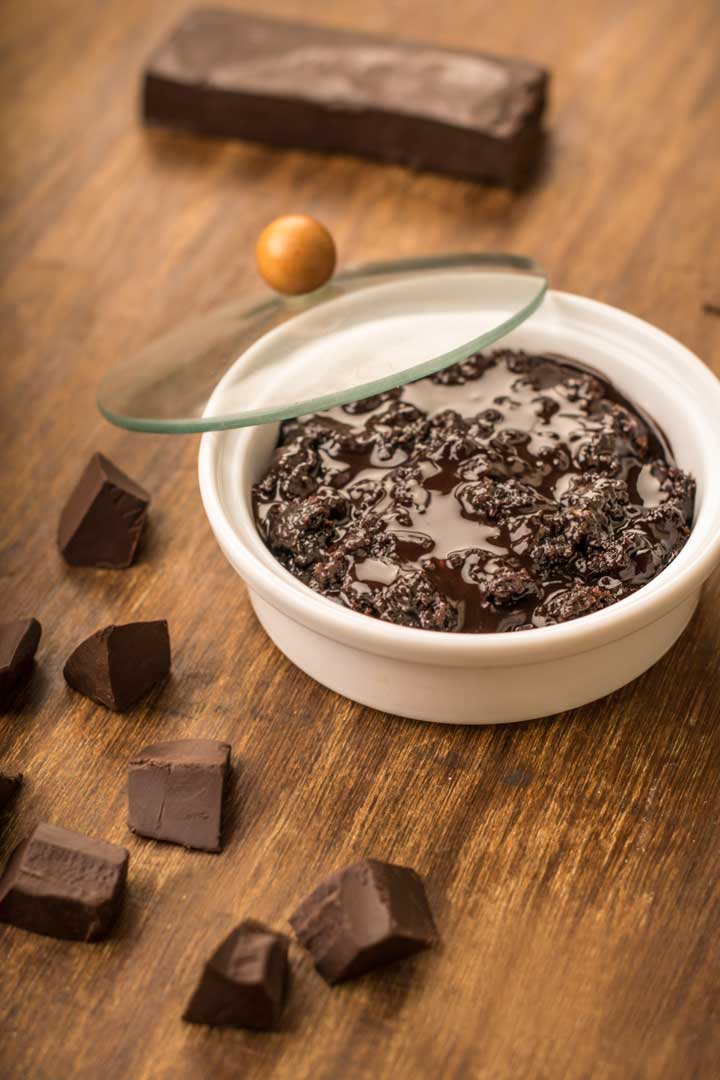 The cheesecake was soft and creamy, topped with a freshly made sweet blueberry compote.
As we devoured the remains of the chocolate fudge on the train ride home (we had to do a little bit of a trek before we found the space to finish it), we reaffirmed that 'Sindhful' is the perfect name for the Ahujas' venture. With its authentic Sindhi fare, decadent desserts, generous portions and reasonable rates (a meal for two will be around Rs.500), a meal from Sindhful will be a wonderfully sweet sin.
Want to try it for yourself? Head to their Zomato page or call 022264886248/976939468 to place an order. You can also order Sindhful's fare on Scootsy.