Gear Up For Festivities Galore at Bengaluru Marriott Whitefield Hotel
Bengaluru Marriott Whitefield is all set to have a festive galore this December. The month of celebration is finally here and Bengaluru Marriott Hotel Whitefield is all set to leave you spoilt for choice. If you are looking for a Christmas full of excitement and delightful surprises, this is just for you.
Christmas Fiesta
Relish a scrumptious menu as you sip on an assortment of the finest concoctions at the hotels signature venues- M Café and Alto Vino. Gather for a delectable dinner or brunch with your loved ones.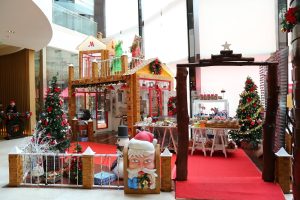 Christmas Eve Dinner
Date: Monday, 24th December 2018
Venue: M Café, Bengaluru Marriott Whitefield Hotel
Time: 7:30 pm onwards
Price: INR 1550+ Taxes
For Reservations: Call – 95133 32016
Venue: Alto Vino, Bengaluru Marriott Whitefield Hotel
Time: 7:30 pm onwards
A la Carte & Set menu
Reservation contact: 97652 42233
Christmas Brunch
Date: Tuesday, 25th December 2018
Venue: M Café, Bengaluru Marriott Whitefield Hotel
Time: 12:30 pm to 3:00pm
Price: INR 2250 + Taxes
For Reservations: Call – 95133 32016