Ganpati Made Out Of Pani Puri In Mumbai And Pune
With lots of people opting to make the Ganesh festival in Maharashtra eco-friendly, the creative side of many can be seen in the form of fondant Ganpati and now Pani Puri Ganpati in the cities of Mumbai and Pune. According to ANI, a Ganpati idol has been made using the puris of pani puri by a shop called Ganesh Bhel in Pune and the one in Mumbai has been made by using different elements that go in the snack.
Ganpati At Pune
The owner of Ganesh Bhel, Ramesh Gudmewar got the idea of making this Ganpati when he saw one that had been made using biscuits. "Since our business is of chaat, I came up with this idea. In 2011, we had a Ganpati made of all the 'Bhel' material. We thought of making it with paani puris this time," he told ANI. The artist behind the creation of idol, Prashant Salunkhe said that, "I made it from 10,000 puris; it took me almost 100 hours of work to build this. To prevent it from turning bad, I have used a hardener on the puris. All the materials used in this are eco-friendly."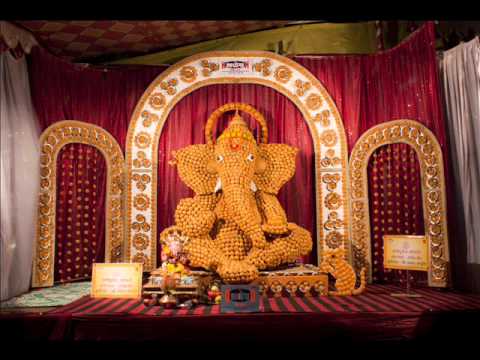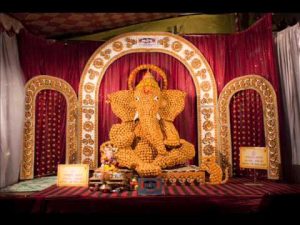 "The concept of this idol is basically shown as the idol of Ganesha itself is distributing the 'Bhel' to people and his mouse is helping him in this. And, the sun behind the idol symbolises energy, as the owners would need the energy to maintain the shop," added Salunkhe while speaking to the ANI.
Ganpati At Mumbai
Curry Tales found out that a similar concept is being used in Mumbai as well where Shyam Nirmal Mitra Mandal has made the idol with 3500 puris. Plus, other elements that go in the dish have also been used like 9 forts of moong dal, 2.5 kilo peas, 4.5 kilo dates, 2 forts of gram, 3.5 kilos potato, 1 kilo tamarind and 1 kilo boondi.
In-article Image: YouTube