Fuel Yourself with Food from The Food Truck
The Food Truck stands on the side of the road, invitingly lit-up, beckoning walkers, bikers, motorists, and students with its tantalizing aroma. Youngsters and older people alike sit around on stools, relishing the Italian food till the last smear of cheese is wiped off their plate.
I'm welcomed by Sindhuja, the surprisingly young paramedic-turned entrepreuner who owns The Food Truck. 'I've always been passionate about food,' she says, when asked about the inspiration behind starting the food truck. 'I follow all these food channels, journals and magazines, and I just knew that was what I wanted to do in life.'
Say Cheese
She starts me off with her Cheesy French Fries, which come with two toppings – molten cheddar and a house cheese sauce, sprinkled with chilli flakes and oregano. If you are a cheese lover, this is how your meal should start. It will really make you say Cheese (Cheesy, I know).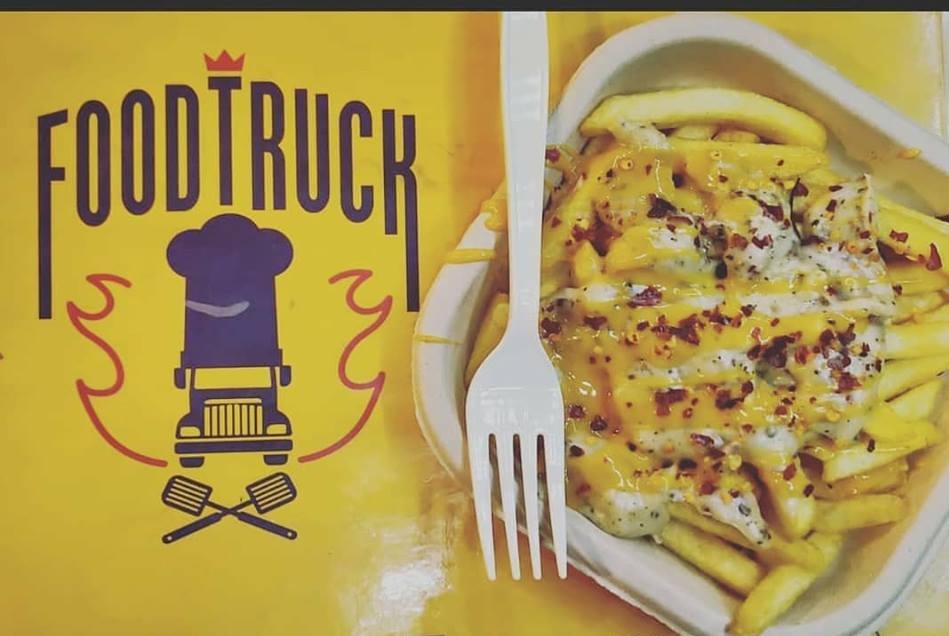 Next upon the meal plan is the Food Truck Sandwich Combo. If you're looking for a single dish with different flavours to satisfy your palate and your stomach, this is your answer. Two sandwiches come with a filling of subtly flavoured chicken, and two come with a spicy and tangy chicken tikka filling. Together, they are topped with generous servings of ketchup and mayonnaise to ensure it isn't dry. Needless to say, it was extremely satisfying.
Sindhuja recommends I try the Food Truck Fried Chicken next, and I happily give in. It is the Signature dish, and seems to be the most popular choice to anyone who visits the food truck, and it's easy to see why. A generous chunk of chicken is marinated in a delectable spice mix, deep-fried to perfection, and coated with the in-house cheese sauce to produce the marvel that I taste. There are hardly any words to describe it apart from 'Epic'. 'Fully homemade,' announces Sindhuja with a hint of pride. I would be proud if I could make something like that too.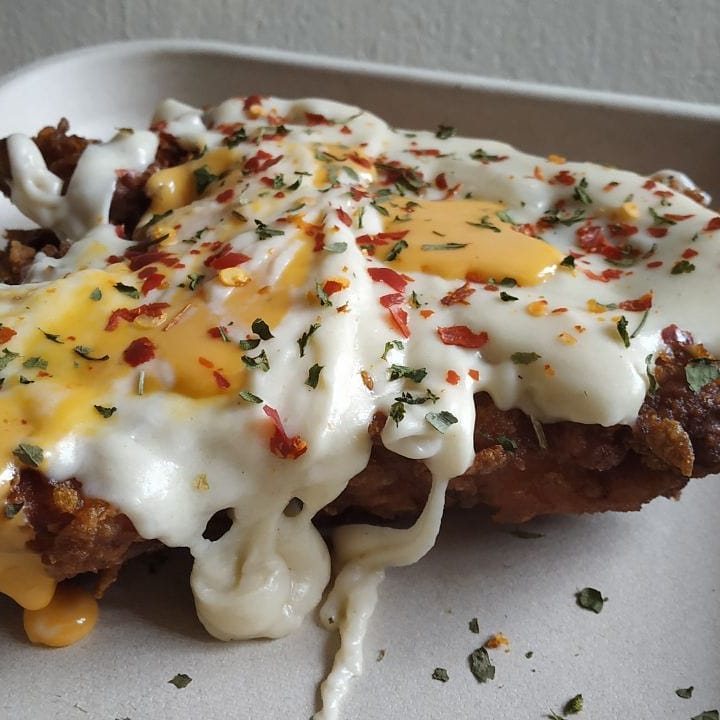 The next dish I taste is the Mac and Cheese. Although a little different from the set idea of Mac and Cheese, this pasta, made of elbow macaroni stuffed with gooey cheese is clearly a classic hit with the customers.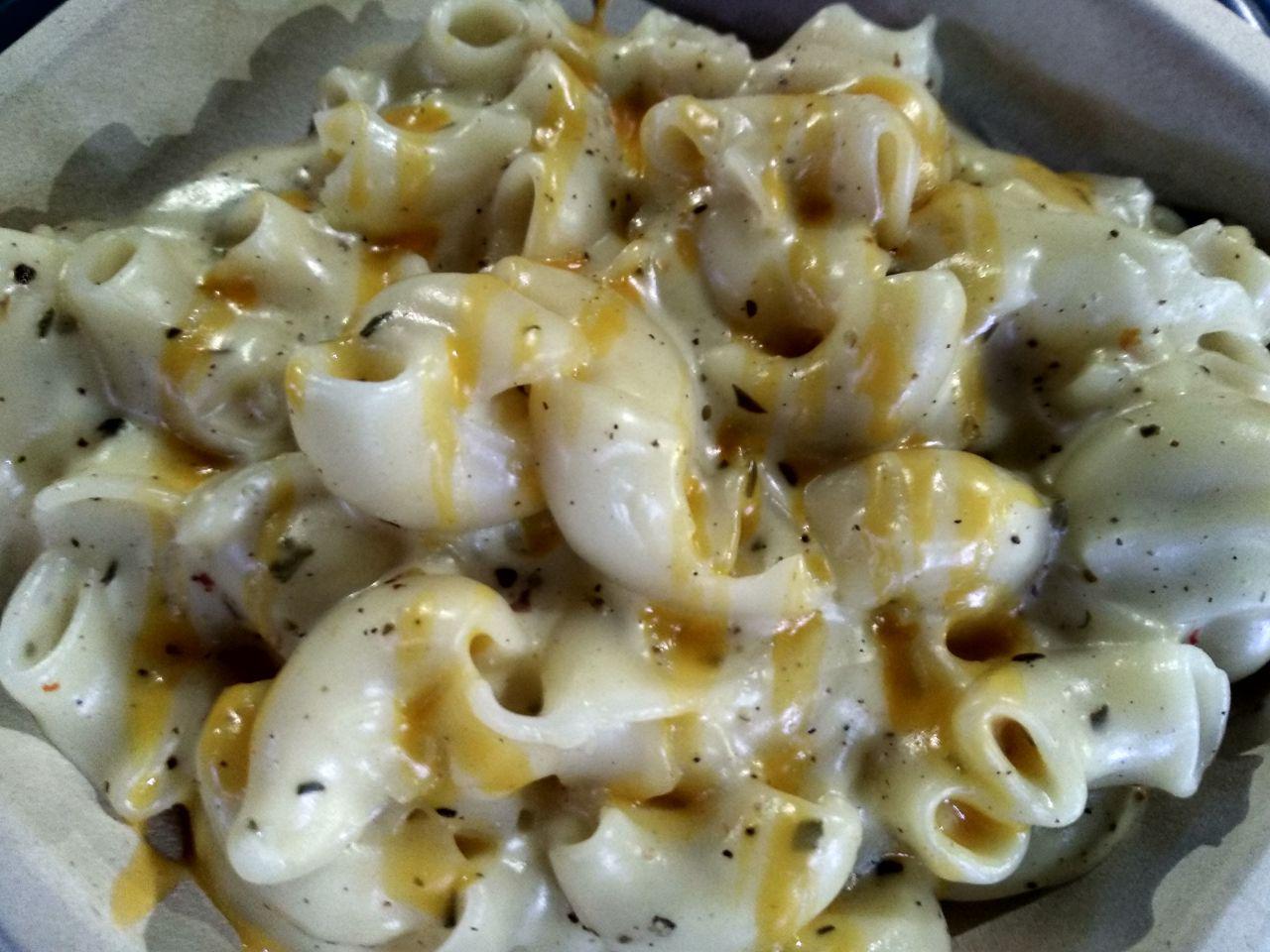 The Pasta in Bechamel Sauce is also a crowd favourite. Made with pasta tossed with cubed chicken, onion, garlic, olive oil, parsley and a creamy white sauce, this pasta is indulgent and quite spicy.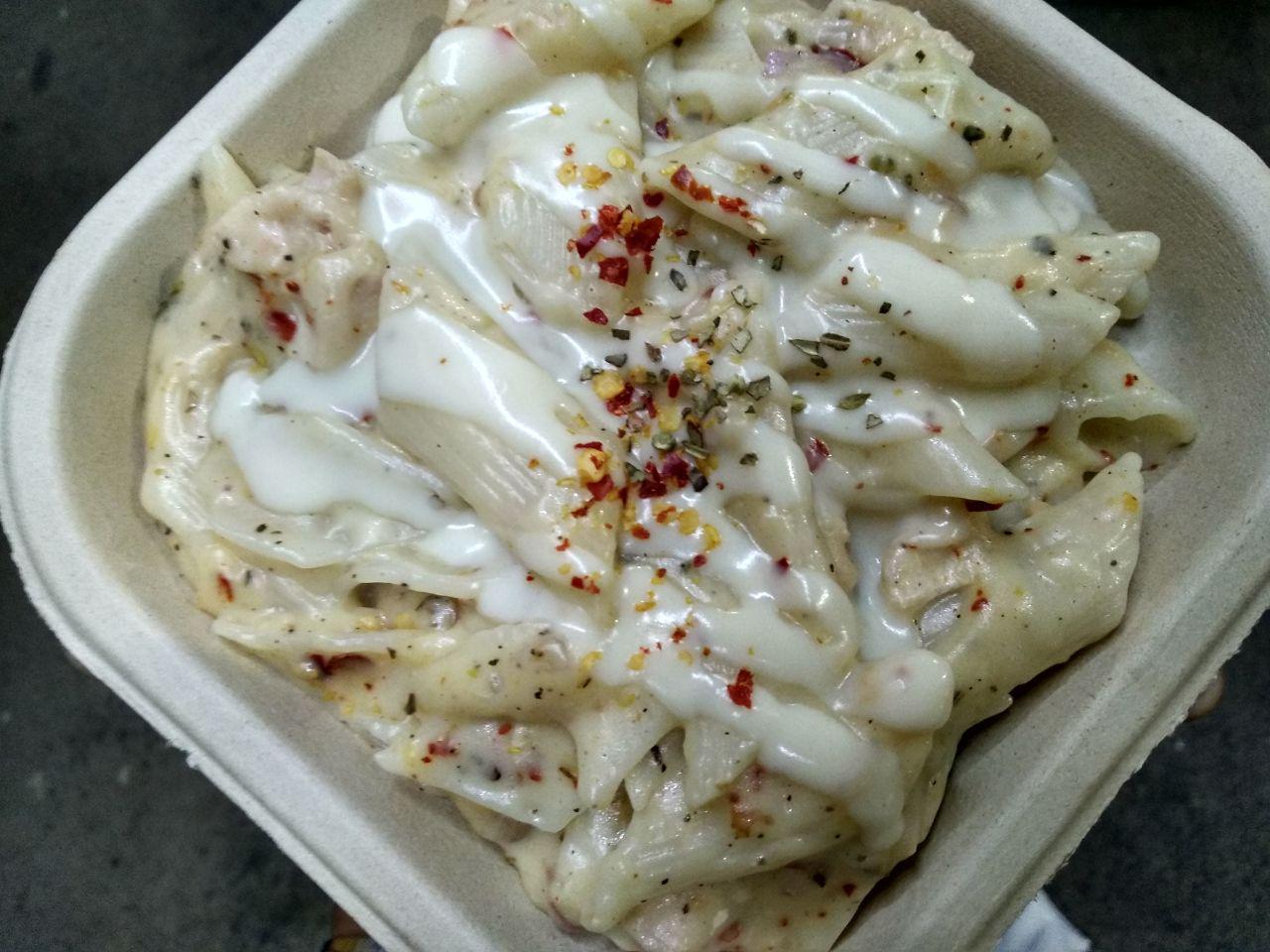 Desserts for Days
If you need something to wash down your food, The Food Truck provides you with your choice of drinks. You can choose from their Blue Curaco, Lemon Mint or the Pan Pasand. Cooling and refreshing, they cleanse your palate of all the spice and the cheese.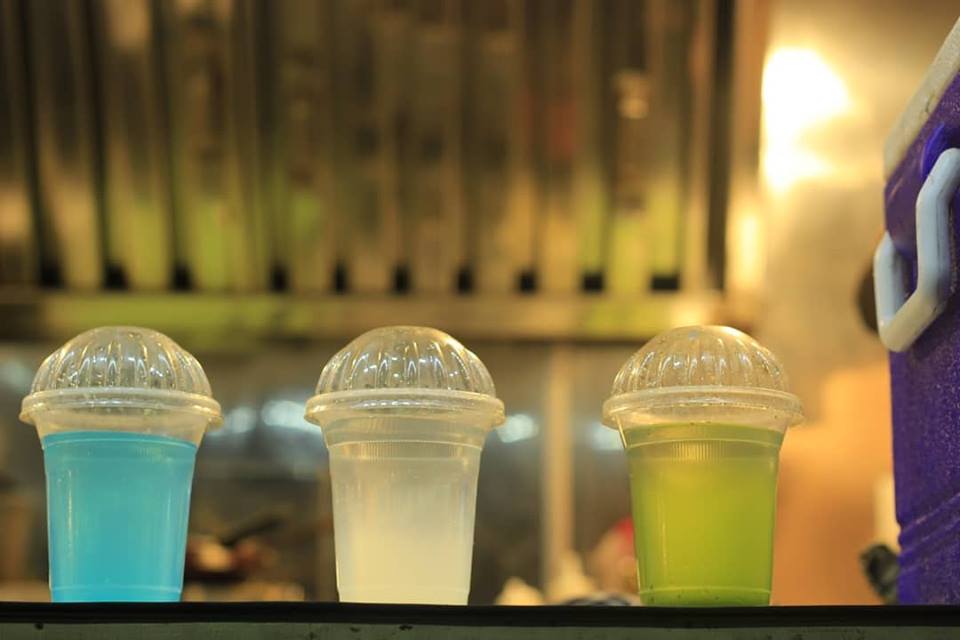 And the Food truck provides Italian dessert, too! Their waffles and crepes, filled with fruits and topped with ice-cream are the perfect sweet end to your meal.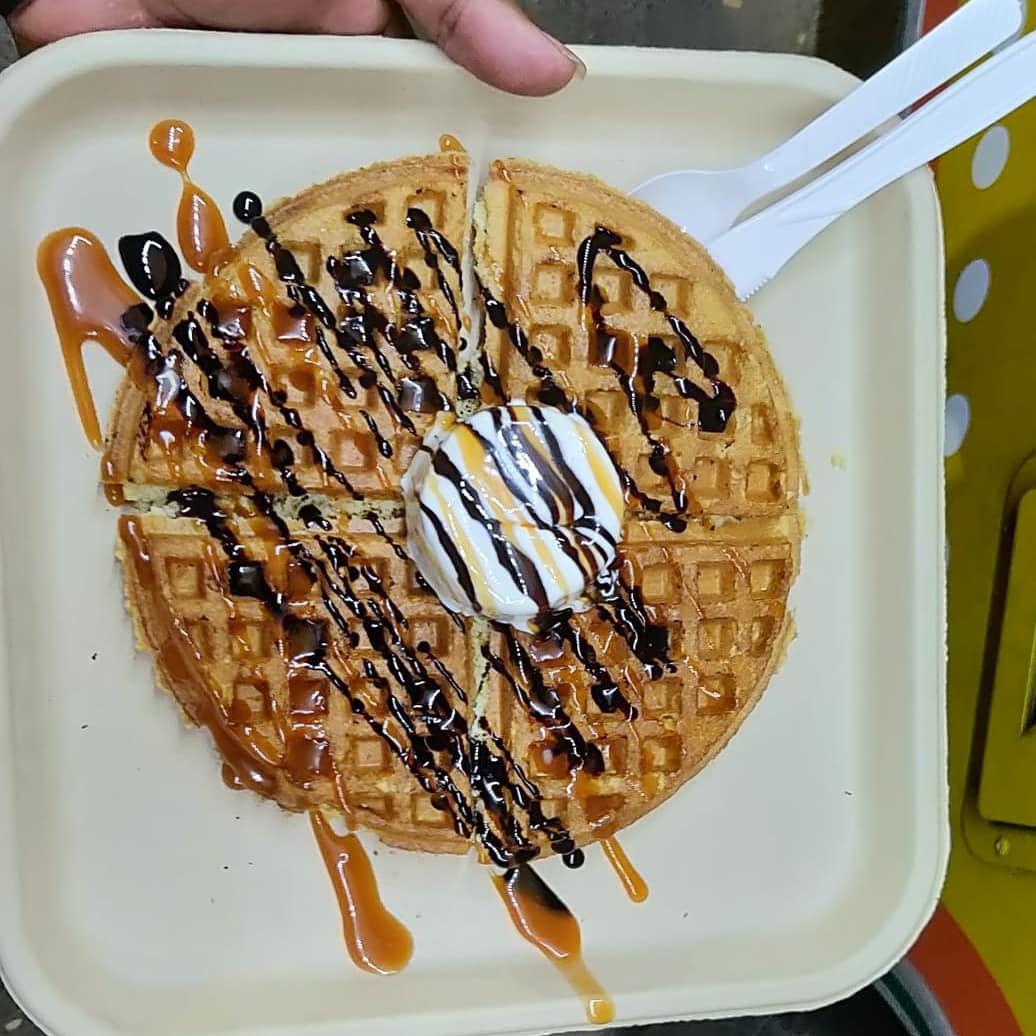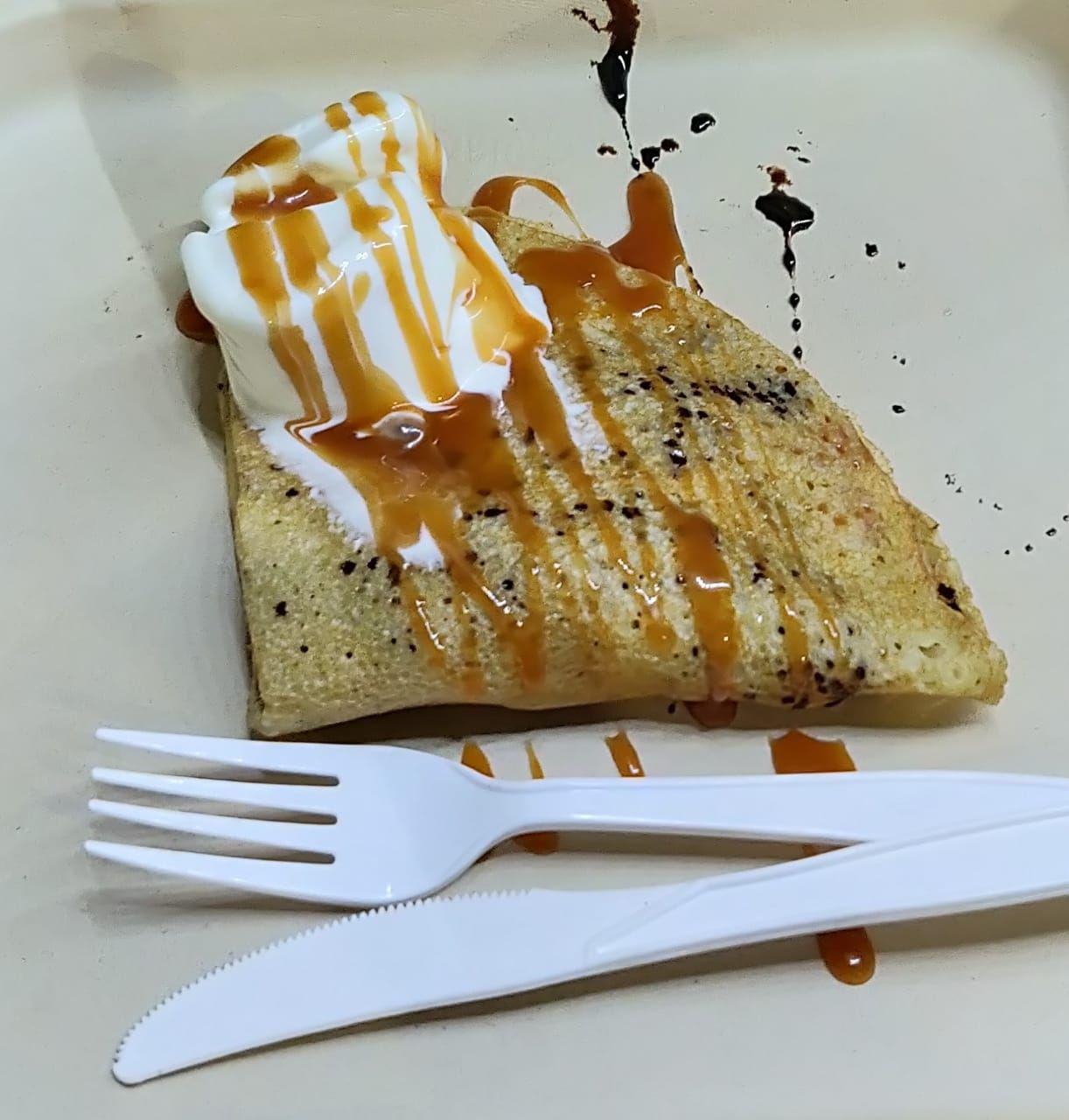 Having started only in June 2018, The Food Truck is already quite popular. 'We have been invited to many events and food festivals, and it is very popular in college events,' says Sindhuja. 'Food Trucks are very slowly gaining popularity in Chennai. I know of seven food trucks, and they all serve different cuisines, so that works out well.'
The Food Truck is currently located in Ashok Nagar, near Grand Sweets and Snacks, and is open from 5:30 p.m. to 10:30 p.m.