Freshmenu Is Celebrating The IPL With A New International Food League Menu
The days of the IPL are upon us again and restaurants and food services across the country are celebrating with match screenings, special offers and discounts. Freshmenu, an online restaurant which delivers freshly made, chef prepared meals.
The International Food League
In honour of the IPL, Freshmenu has created the International Food League, in celebration of good food and cricket.
The International Food League has international, cricket inspired dishes on its menu including the Fiery Veerat Chicken, Bowled Over Burger, Helicopter Wings and the Hot Stumps.
You can enjoy offers and discounts on the special menu; use the code cric20 for a 20% discount and look out for flash sales based on team performances and scores in the first innings.
Freshmenu is also inviting its customers to participate in polls and campaigns on digital and social media.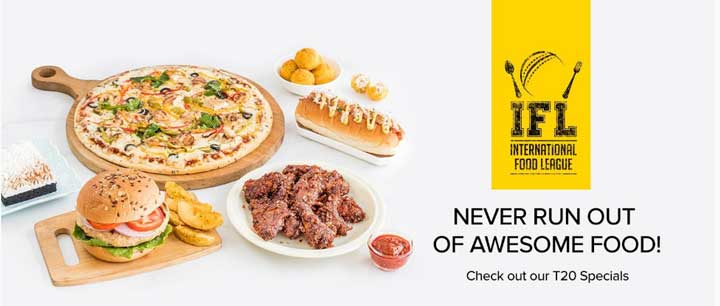 Commenting on the special menu and offers, Rashmi Daga, CEO/Founder, FreshMenu.com said, "During the Cricket season in India, families and friends bond over the game and food. With the International Food League, we are offering a diverse range of quirky dishes to celebrate flavours from around the world with the passion for the gam'."