Foodpanda Launches A New Quick Meal Service In Gurgaon
Foodpanda is a piloting a new service for its customers in Gurgaon with 'Foodpanda Express' a new quick meal service. The service will include curated meals from three local restaurants, Happy Hakka, Tughlaq and Biryani Art, serving North Indian and Chinese combo meals.
Launch Of 'Foodpanda Express'
The initial launch of the service will deliver orders from 12:00pm to 4:00pm, during lunch hours, from the aforementioned restaurants and the meals will be packaged in high grade round plastic containers, eliminating the need for the plating. Speaking about the launch, Saurabh Kochhar, CEO of Foodpanda India, said, "We are excited to be announcing yet another innovative offering for our valued customers through the introduction of Express Meals. The thought behind this originated with the desire to make available pre-set portions of favourite combos within 30 minutes of ordering. We are also cognizant of the fact that most of our corporate users prefer ordering meal combos instead of separate meals. We are doing a pilot run in Gurgaon with 3 restaurants and are confident these curated meals will be enjoyed by our customers and also help us in the conquest of new customer base."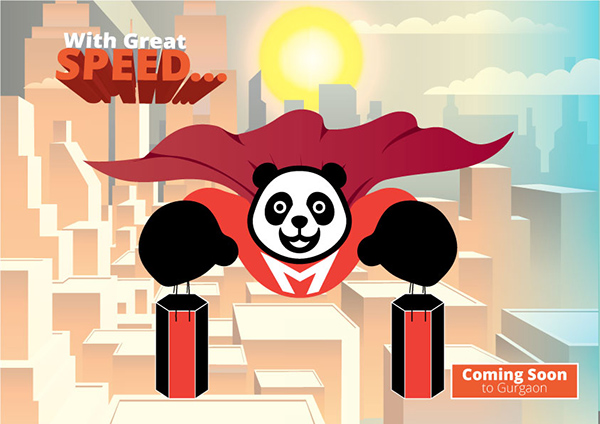 Growing Reach
Foodpanda currently has curated menus from over 12,000 restaurants across 200+ cites in India through its app and web-based portals. The company has also partnered with Tastykahana.in and JustEat.in to widen its customer base and give its customers several options to discover food in their respective cities. Foodpanda was named the top online-food delivery portal in the country by Gigato and recently struck an exclusive partnership with McDonalds for online food delivery.