FoodAbhi Will Make Sure That You Get The Best Tiffin Meals That Mumbai Has To Offer
A few days ago, a delivery man braved Mumbai's torrential downpour and the floods to bring food to my door. This food delivery was courtesy, FoodAbhi, a tiffin delivery service that we recently wrote about because it had raised a round of seed funding from a range of investors.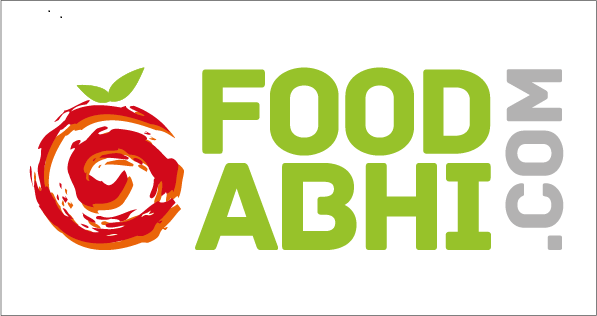 Even before the seed funding comes into action, however, we can attest with personal experience that FoodAbhi works like a well-oiled machine, although there's no excess oil in sight when it comes to their food. But, we'll get to that.
After having placed a call with FoodAbhi the night before and specifying our requirements (we went with both a vegetarian and non-vegetarian tiffin with North Indian flavours), our food arrived in time for lunch the next day. While one the non-vegetarian tiffin was from Dhanya Tiffin service, the vegetarian one was from Chapata Chef.
Indeed, that's one of the main selling points of FoodAbhi; they're not your regular tiffin delivery company. Instead, they serve as an aggregator for tiffin services across the city. With a few clicks on FoodAbhi's website, you can select your meal preference, go through a range of tiffin services and order a tiffin suited to your needs. FoodAbhi takes care of the logistics, coordinating with various tiffin vendors as well as hygiene checks, that include educating vendors on hygiene principles and quality checks.
Of course, we're highly curious about anything to do with food in our city, so we had to carry out our own version of quality checks. Here's what we thought:
Vegetarian – Chatpata Chef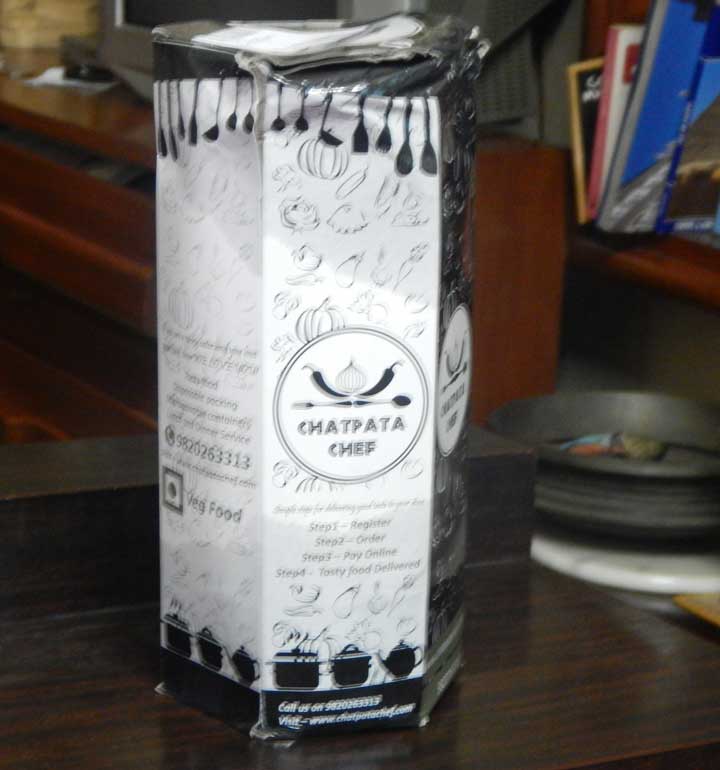 This tiffin came in a fun box. When we looked inside, we found a pulao, a dal dish, a bowl of raita and some shira for dessert. While the pulao had an unusual, albeit tasty twist of flavours, one of out favourite parts of the dish was the raita which was mildly spiced and highly refreshing. The shira too was a favourite element of the meal, as it was moderately sweet and wonderfully soft. The portions were perfect for a single person – not a bite went to waste.
Non – Vegetarian – Dhanya Tiffin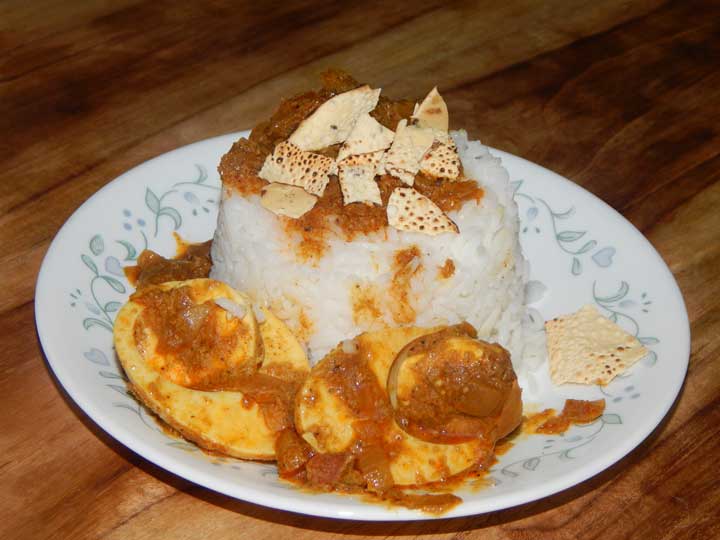 Looking into the Dhanya Tiffin package we found an egg curry, a packet of chapatis, some papads, and a capsicum and potato curry. Once again, the egg curry was perfectly spiced, as was the capsicum and potato curry. The chapattis were light, and not dripping in oil as some chapattis are prone to do.
In fact, all the dishes in both the tiffins were light and healthy; meals one would compare to traditional ghar ka khana. That's one of the main selling points of FoodAbhi – it strives to provide food that is well-balanced for the customer who is perhaps too busy to cook but still wants the comfort of home style food. It's additionally appealing to the urban customer because it enables them to order a tiffin on the same day that they want it (no more trying to figure out a week in advance whether you'll be eating at home) and also allows them to cancel a tiffin on any given day without FoodAbhi charging them for that tiffin. At present, FoodAbhi offers a variety of taste choices across 30 food vendors, with meals starting at Rs.70.
In a statement that encompasses all of FoodAbhi's aims, co-founder Shraddha Dube said "We are passionate about rejuvenating the awesome dabba culture of Mumbai." We think they're succeeding – head on over to their website, FoodAbhi.com, and order a tiffin to decide for yourself.