Food Substitute Makers Soylent in the Soup for Allegedly Failing to Provide Adequate Warnings
For those of you who have't been caught up in the Soylent storm, we will let you in on the Soylent circle. A couple of months ago, a man named Rob Rhinehart found that there are those people who don't really have a want or the time for food (We don't know any of these people), but these people still had to eat, right?
So he went ahead and found everything that a person requires and but them in all into one big milkshake-type drink. This beige coloured drink is supposedly the future of food. Because if we take eating out of the equation we have time to conquer the world.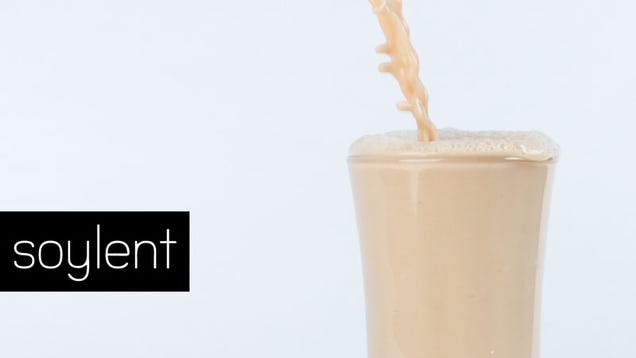 Soylents popularity has grown bigger by the minute with customers waiting up to three months in order to receive their batch of Soylent. Recently, they even raised $20 million in order to increase production to meet their high demands.
Now, they are under some fire as a watchdog group claims that the nutritional powder's packaging doesn't comply with California law. They are allegedly violating California's Safe Drinking Water and Toxic Enforcement Act, which requires companies to provide consumers with warnings on products that contain detectable amounts of harmful chemicals.
The watchdog group named As You Sow has filed a 60-day notice of intent to bring legal action against the nutrient powder manufacturer. The non-profit organizations says that two separate tests conducted on Soylent 1.5 at an independent laboratory revealed "that one serving of Soylent 1.5 can expose a consumer to a concentration of lead that is 12 to 25 times above California's Safe Harbor level for reproductive health, and a concentration of cadmium that is at least 4 times greater than the Safe Harbor level for cadmium." Lead exposure can lead to neurological impairments, while cadmium has been linked to kidney, liver, and bone damage.
Well, we all have heard the lead related stories, haven't we? Hint: Maggi.
On its website, Soylent states that its product is "completely safe and nutritious." Adding that the powder " is not in violation of any product-safety standards or requirements, and is manufactured in FDA-approved facilities that follow federally regulated current Good Manufacturing Practices (cGMP)."
As You Sow points out that the Silicon Valley-backed company markets the product for use as a "staple meal by all adults." The watchdog's CEO Andrew Behar notes that "With stories about Silicon Valley coders sometimes eating three servings a day, this is of very high concern to the health of these tech workers.
Check out the beige liquid food below.