Food Heaven By The Street At Kennedy's, New Delhi
A tricky drive through the lanes of West Patel Nagar landed us at the doorway of a cozy little space with a sign board that read "KENNEDY'S" above it. Situated off a bustling West Delhi road, the place is every street food lover's dream come true.
Their Story
Owned by friends, business partners and foodies Piyush Kennedy and Jinith Khorwal, Kennedy's was born out of Piyush & Jinith's love for food and more so to do some something productive with their free time. "We are foodoholics", says Piyush, explaining the reason behind venturing into the F&B space. "We thought of coming up with 'I-maggi-nation' and serve up experiments with Maggi, but that didn't work out.
"Eventually we found a guy with the know-how of making great shawarmas and that's how Kenney's happened. We started with just shawarmas but then the locals' incessant demand for 'chowmein' led to a more diverse and multi-cuisine menu", he adds.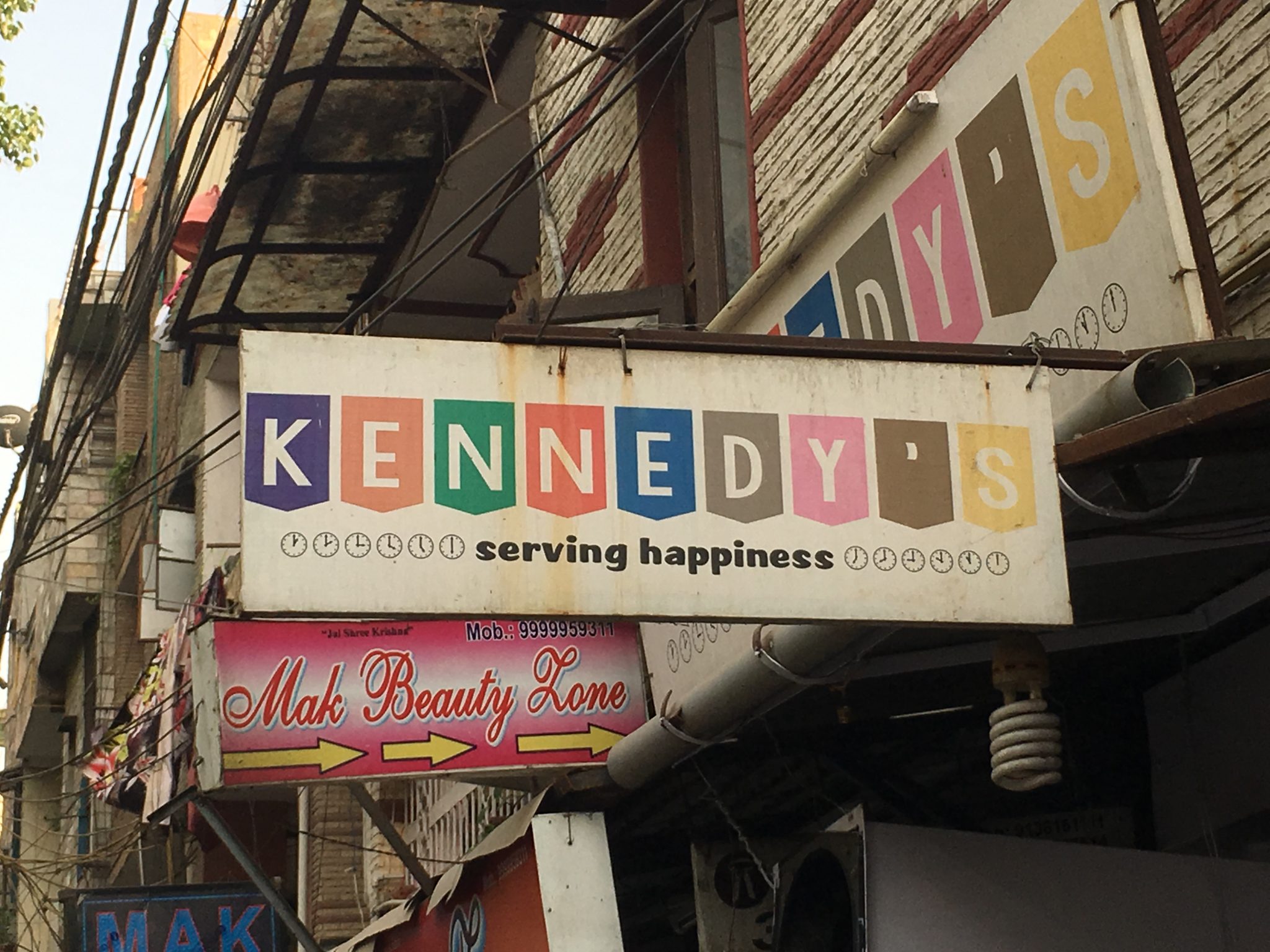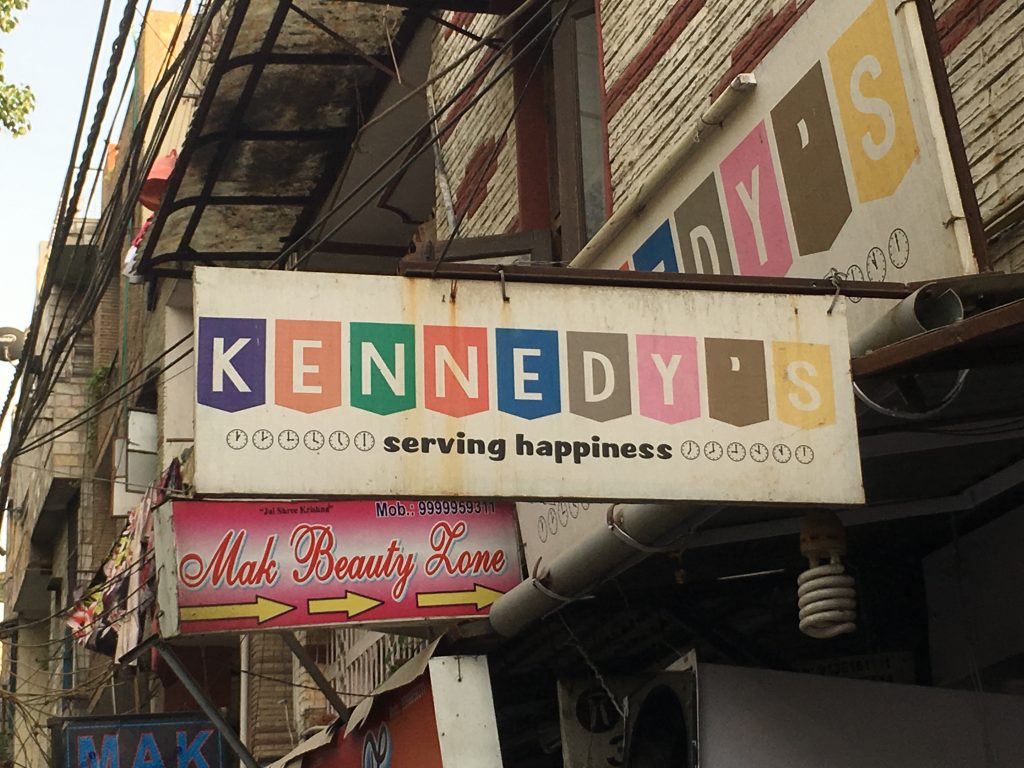 The Menu
The place thrives on East, West & South Patel Nagar's love for food and affordability. The menu boasts of a delightful amalgam of variety and flavor with not a single item priced over INR 150.
Kennedy's is more of a take away and delivery place, making access to their palatable offerings all the more easy. Speaking of which, allow us to tell you a bit about the delight that is the Kennedy's menu. With a mouth-watering range that boasts of a decadent shawarma on one side and a lip-smacking chaap on the other, the menu plays on variety and innovation. We had the immense pleasure of sinking our teeth into some of Kennedy's downright mean dishes. Here's what we gorged on!
What We Had:
Butter Chicken Pasta
As cheesy as pasta gets and as creamy as butter chicken gets. The perfect blend of desi and Italian, this one was our clear favorite. And not just because they topped our portion with some extra butter and cream.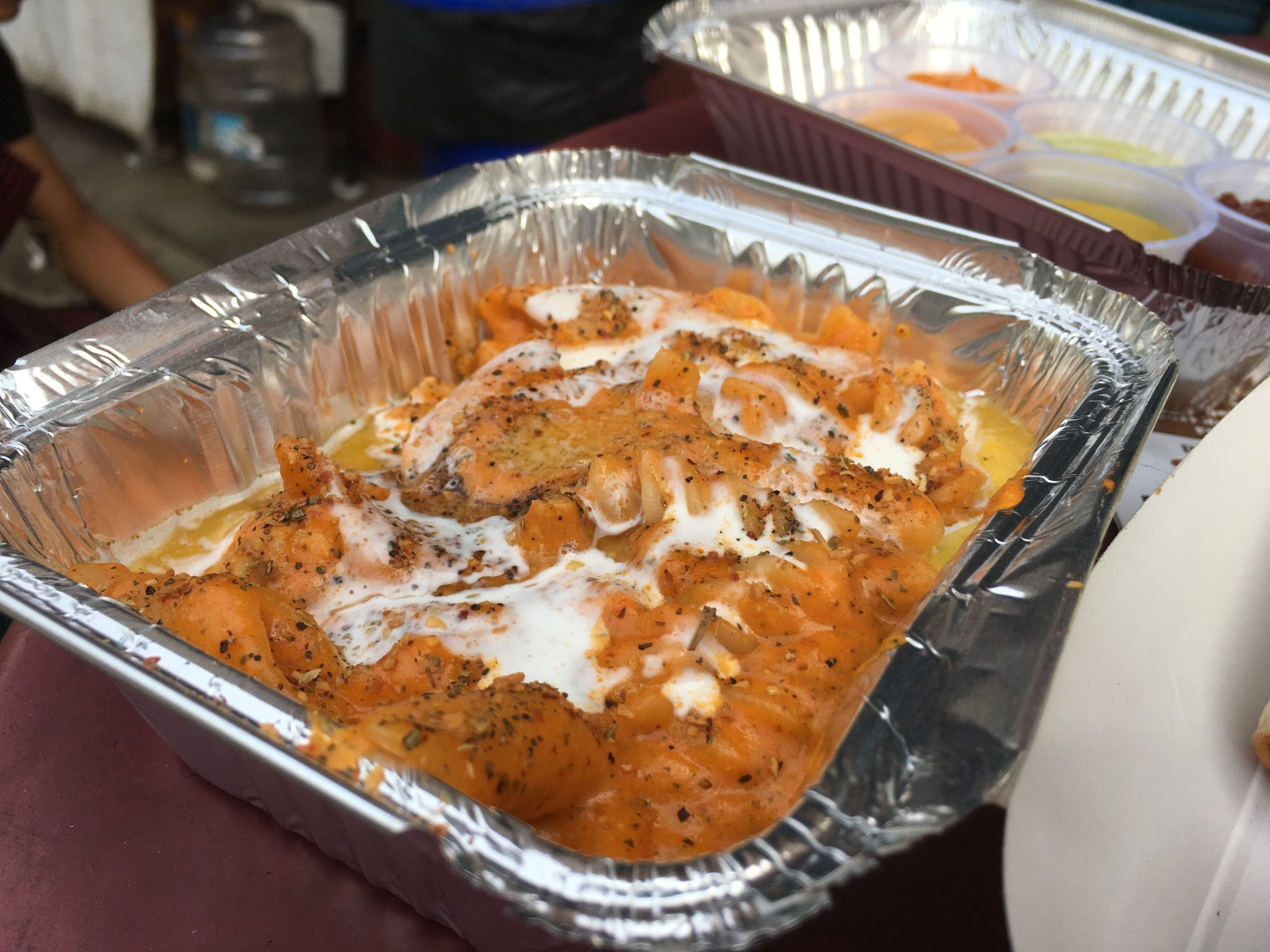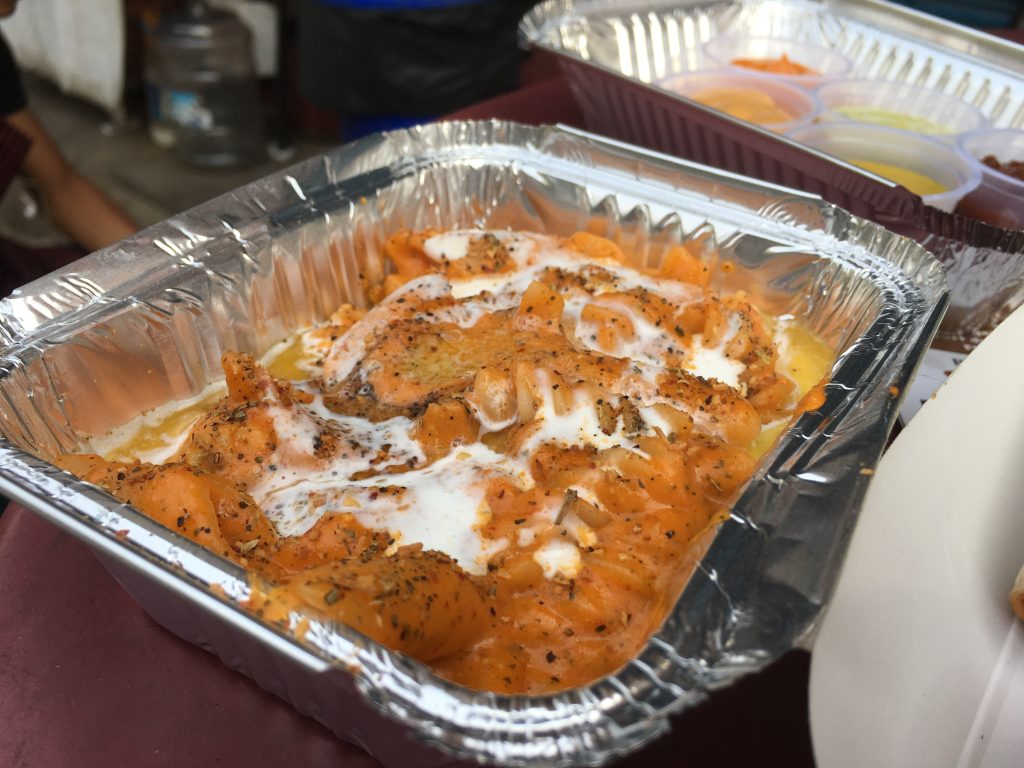 Tandoori Chicken Shawarma
Take a regular chicken shawarma roll and load it with some tender tandoori chicken and a zesty dip and you've got yourself a mind-blowing tandoori chicken shawarma.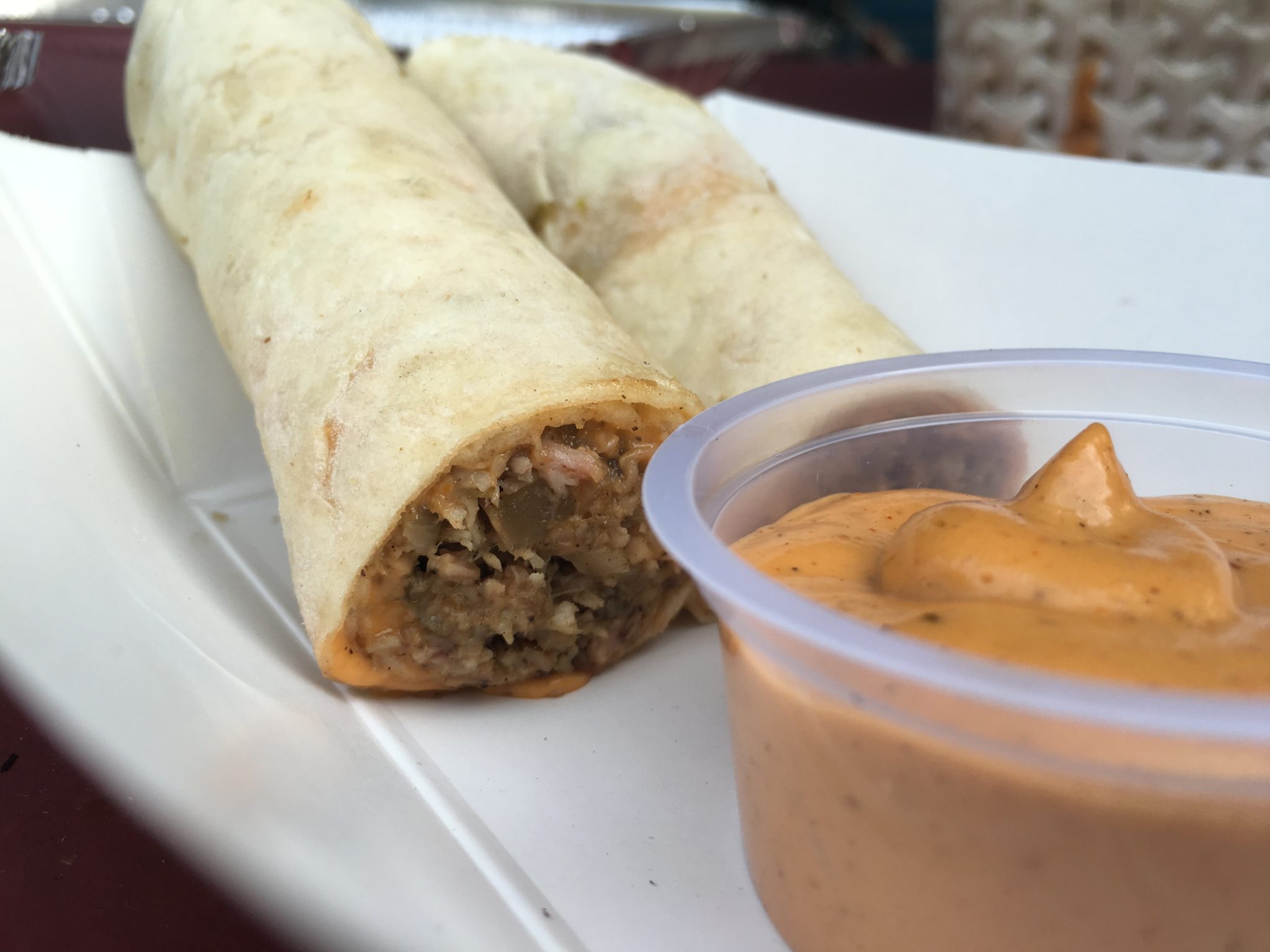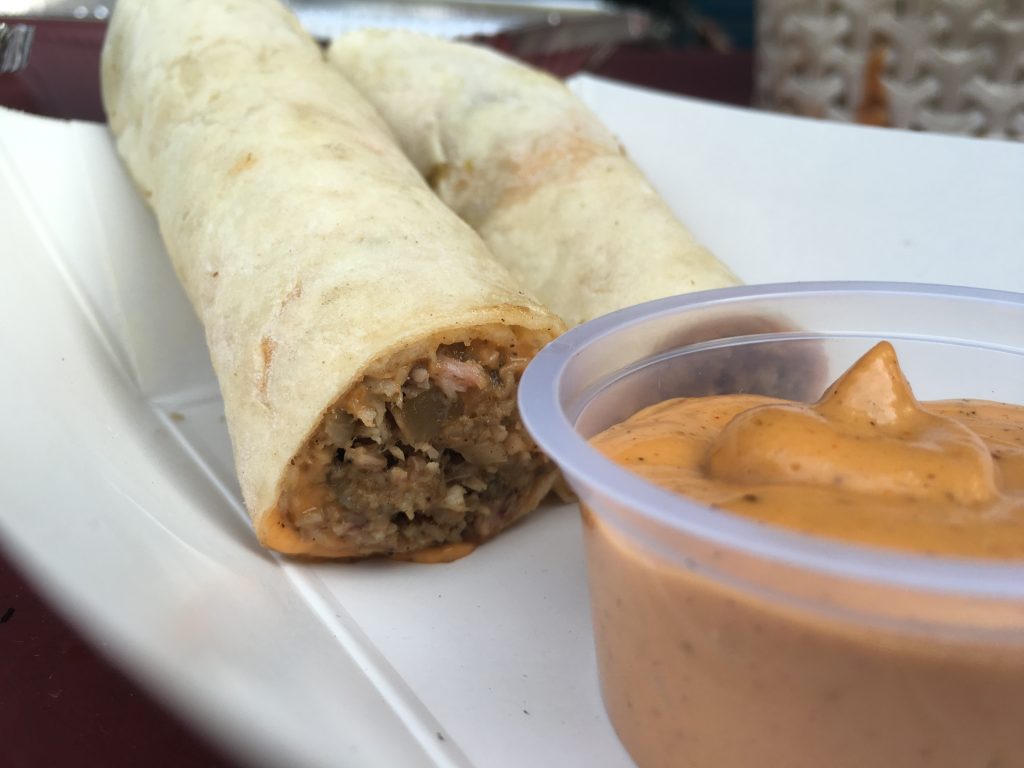 Fusion Fried Momos
With tender chicken pieces encased in a crispy fried covering finished off with some mint dip, mayonnaise, hot garlic sauce and ketchup, these these were not your everyday fried momos.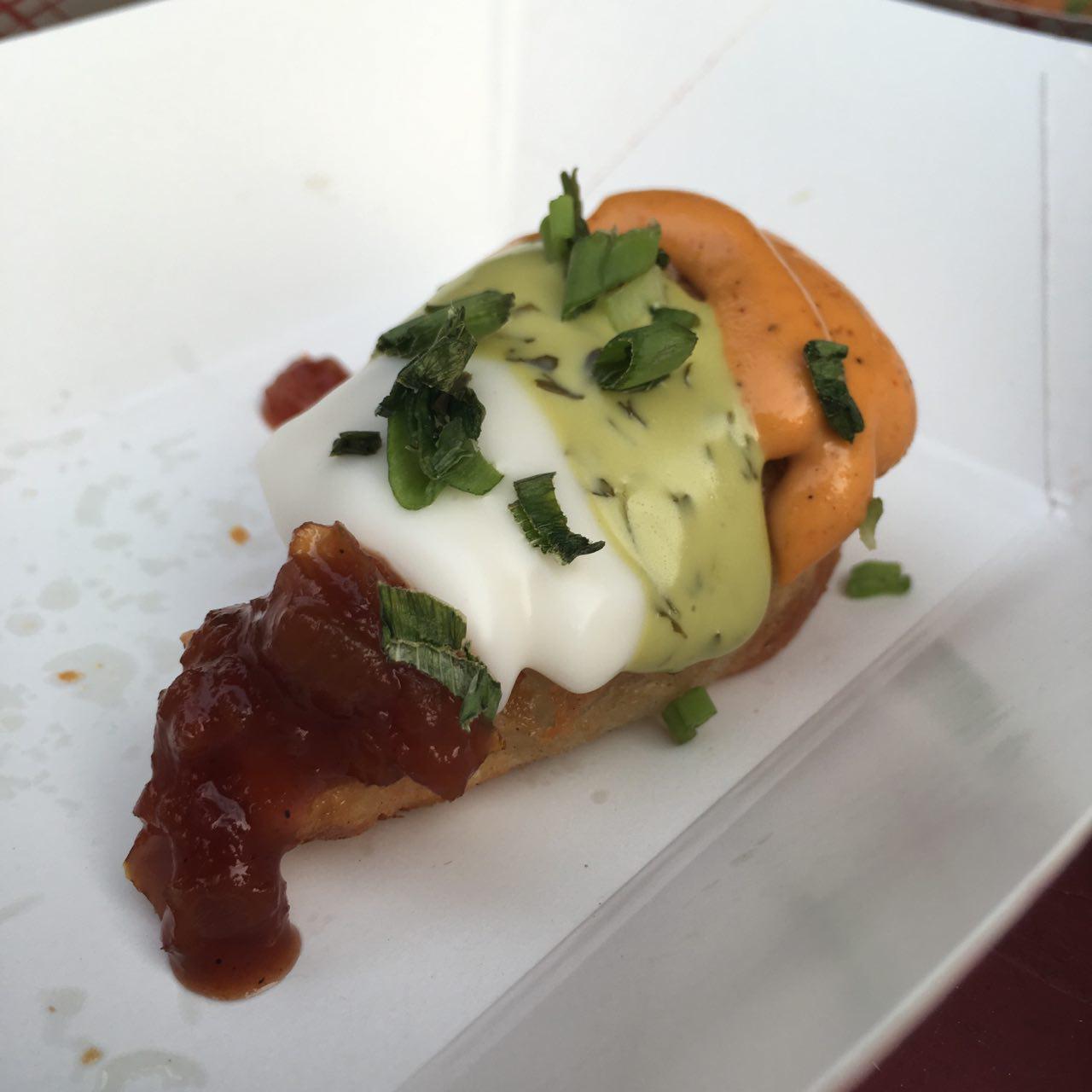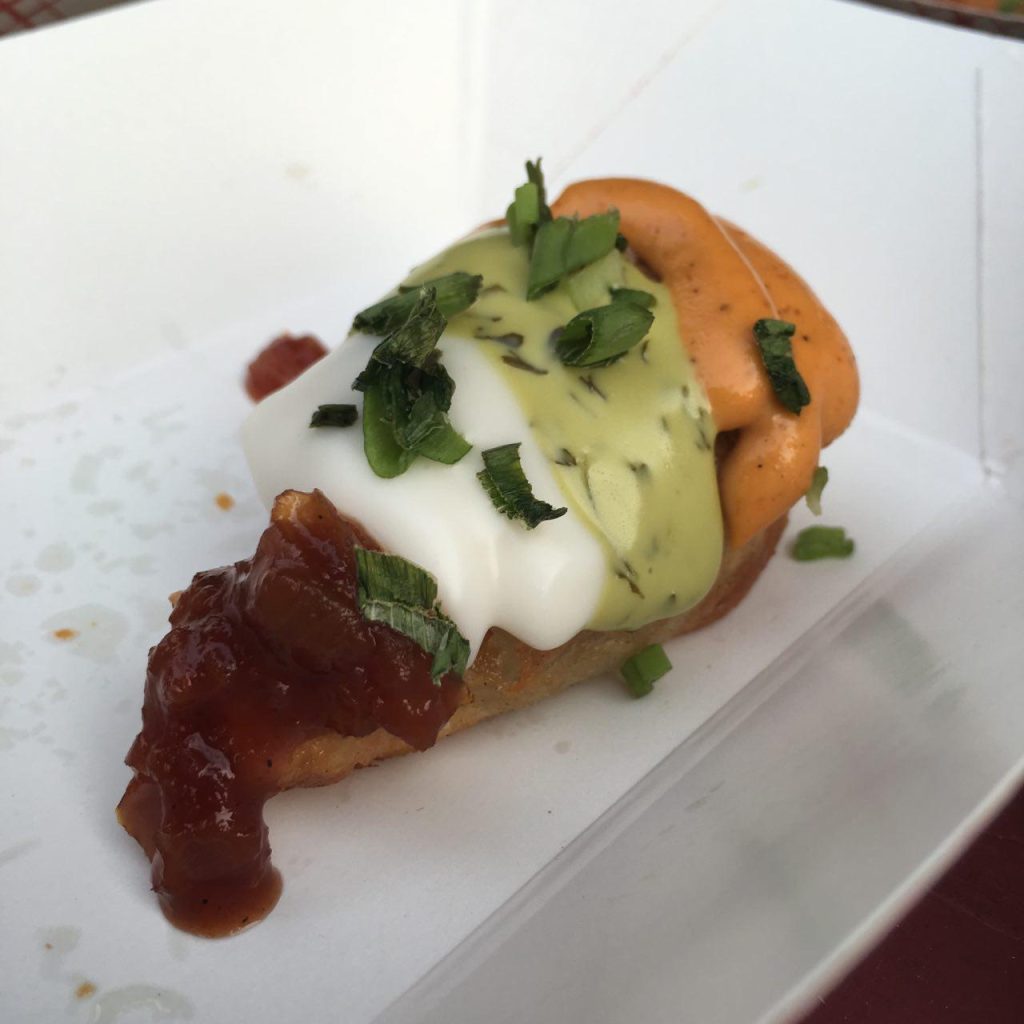 Chicken Orly
Exactly like the crispy batter-fried fish preparation, only with chicken. Because fish orly is too main stream.
Chinese Chili Chaap
It took us a while to realize that the succulent pieces were actually soya and not chicken, and that means a lot coming from a meat-eater. The batter-fried yet deliciously chewy chunks of soya were brought to life with a tangy chili sauce that had traces if desi Chinese in it.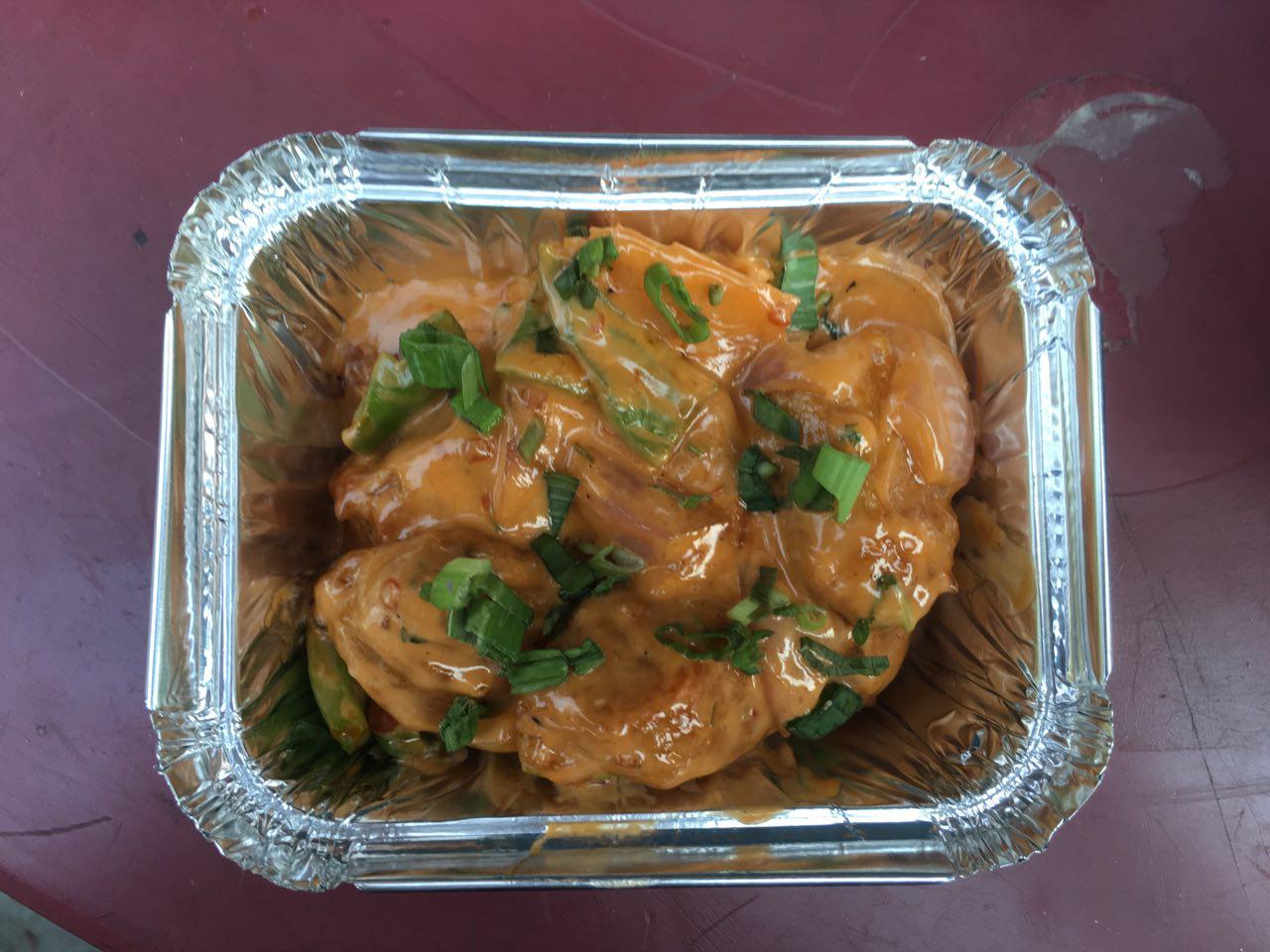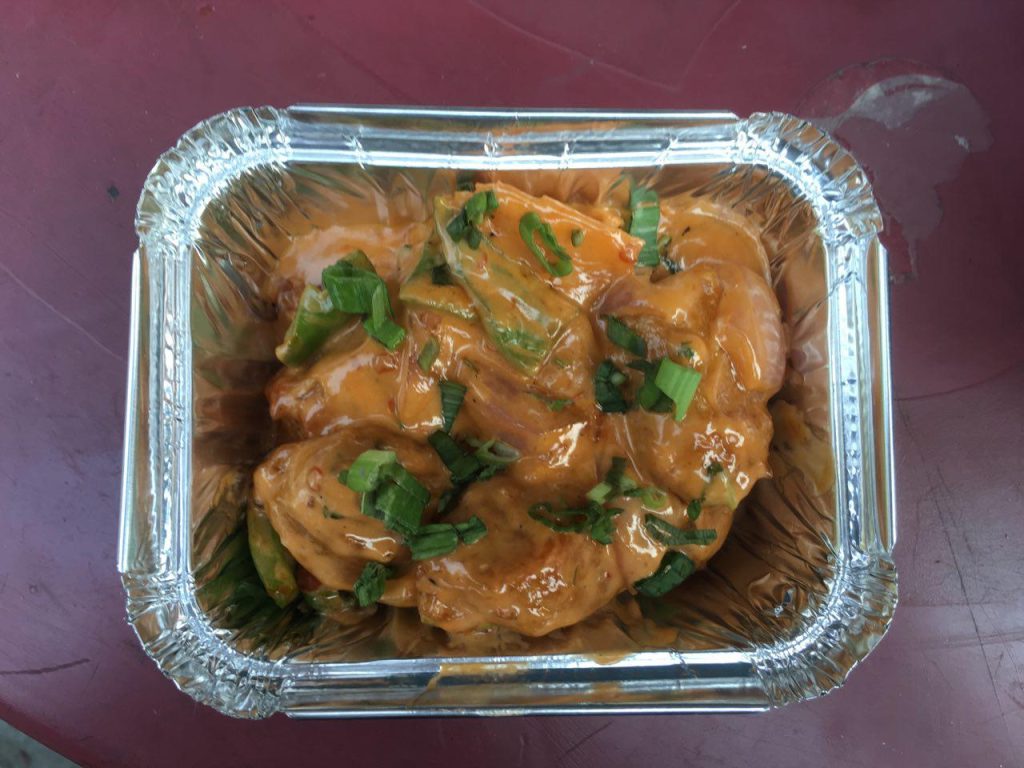 Dahi Ke Sholay
The dahi ke sholay were bite-sized bread rolls stuffed with sour curd and chopped veggies. The crispy fried bread complimented the melt-in-mouth dahi stuffing gorgeously and the mint-coriander chutney was just what we needed to top off this plate of perfection.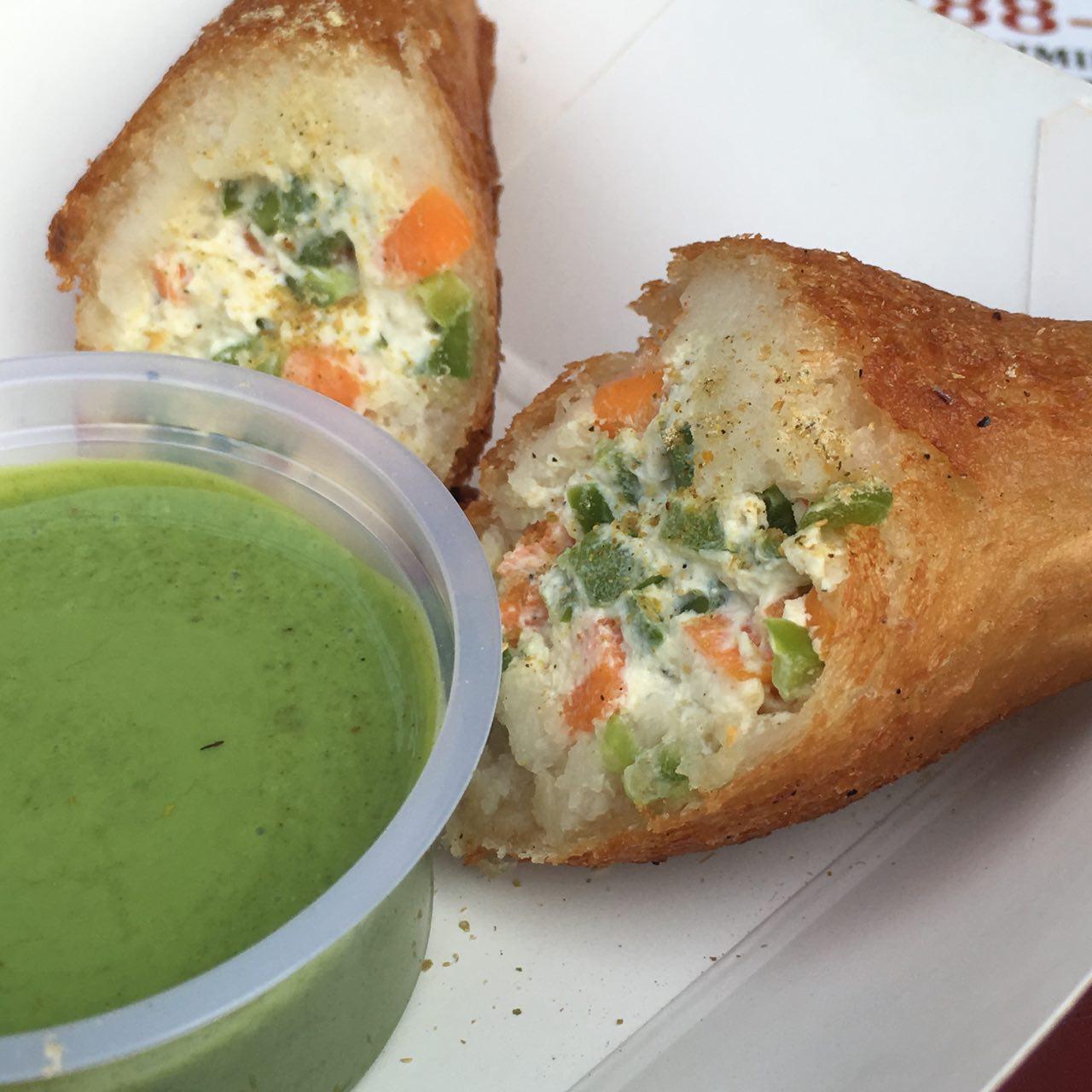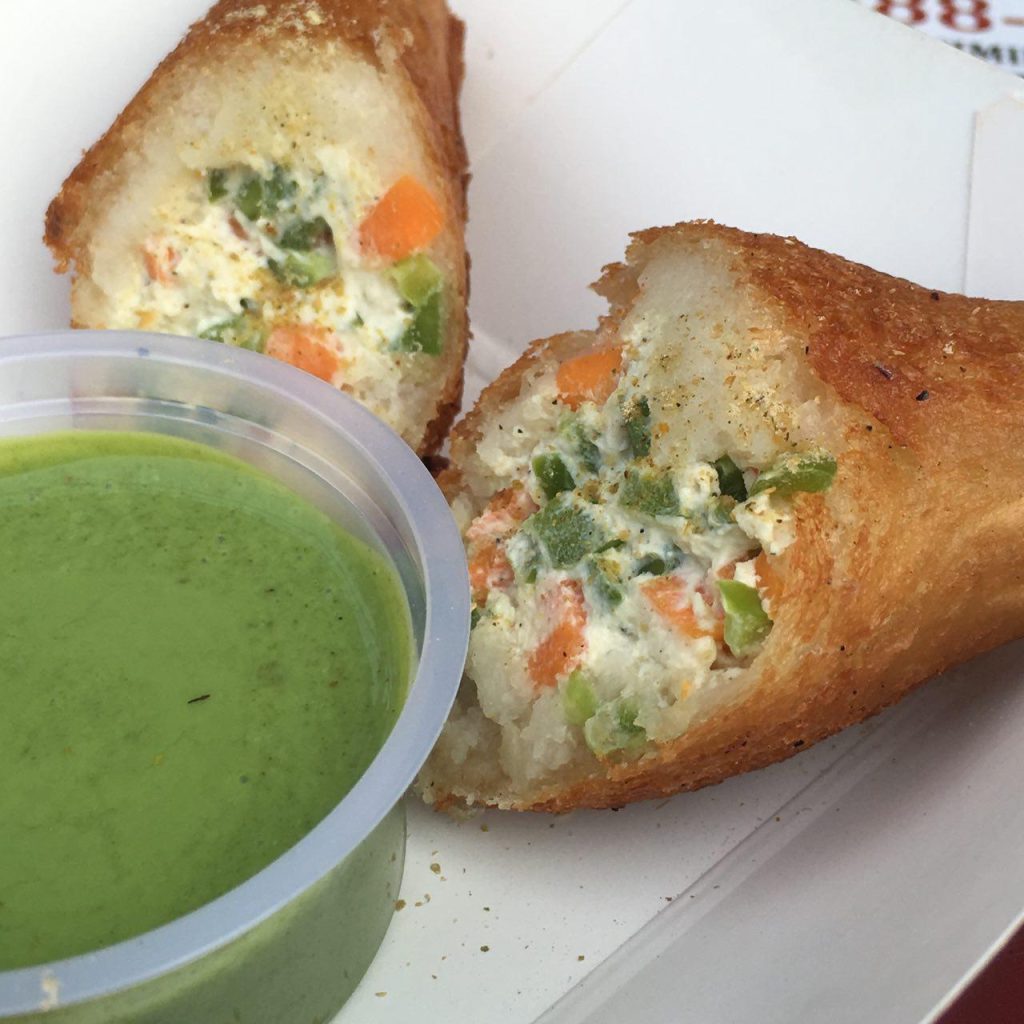 Chili Chicken Burger
An American concept with a Chinese core, the burger reminded us of Apple Inc. Only edible. The burger was a refreshing delight, as the bread didn't encase a run of the mill patty but properly cooked chili chicken chunks. Oh and did we mention all the mayo that way drizzled in between the fluffy buns?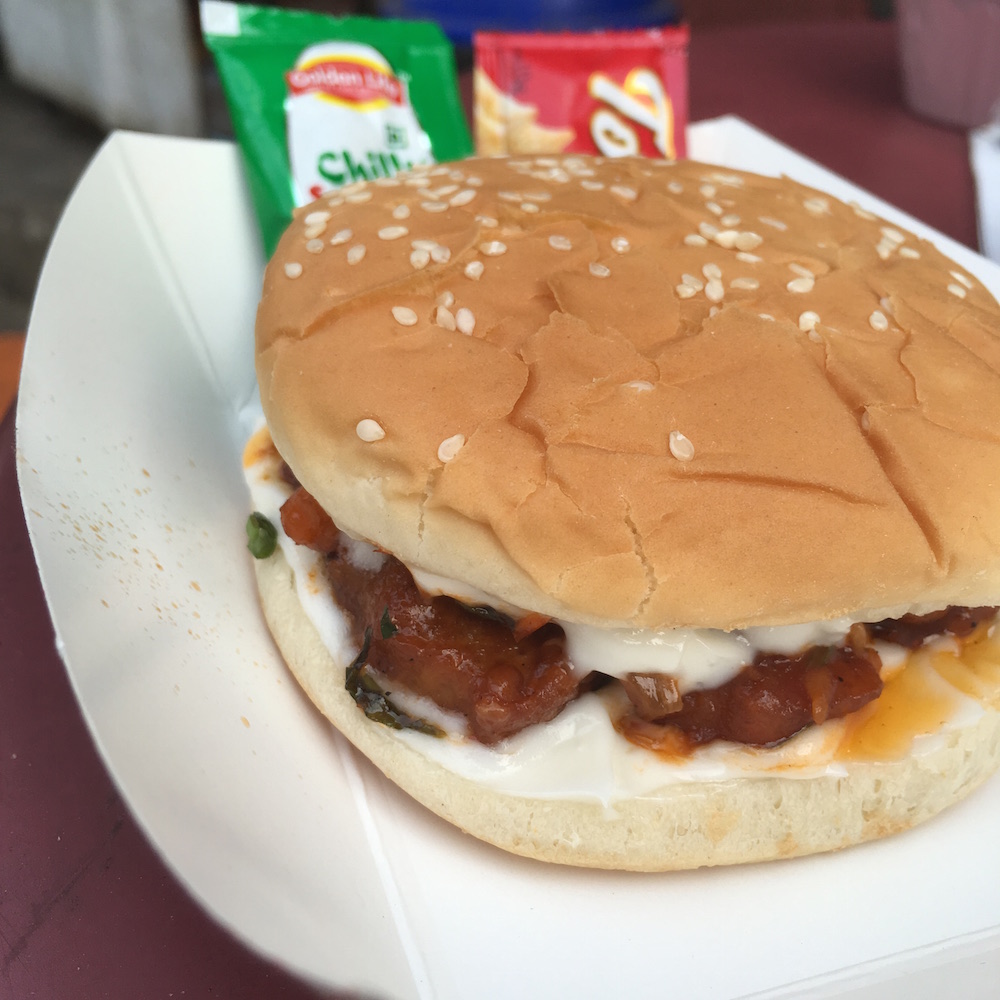 Chili Chicken Combo
Kennedy's came up with a brilliant idea of serving chili chicken two ways. With half of it marinated in the classic chili sauce, the other half came doused in rich thick cream. Sounds like a dream, doesn't it? It was.
While we burp and drool at our food-filled memories, have a look at how Kennedy's whips up its special Butter Chicken Pasta.