Food Can Fix It : 500 Of The Brightest Minds Discuss Transforming The Food System at Stockholm
On the 12th–13th of June 2017, EAT Stockholm Food Forum will gather 500 of the brightest minds from science, politics, business and civil society at the Clarion Hotel Sign, Stockholm. They will discuss progress on transforming the food system to solve the interconnected challenges of climate, sustainable development and health.
This year topics will range from innovation and biotechnology to the economics of food systems. Exciting speakers include Caleb Harper from MIT Media Lab, who will share the innovative ways that biotech is revolutionizing the urban food system, and policy advocate Yolanda Kakabadse, WWFs International President and former Ecuadorian Minister of Environment, who will look at sustainable consumption and production in the context of food waste.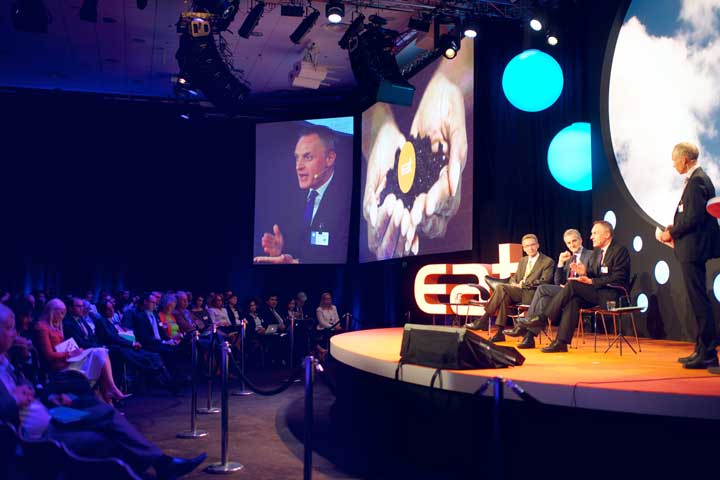 Topics Under Discussion
Rapid political and environmental changes are having drastic impact on societies across the globe. How can we move from intention to action, from commitments to systemic change?
How can we solve climate, sustainability and health challenges? Which food system triggers could bring about the most transformative change? Cut through the background noise using clear, science-based guidelines for food system transformation.
Food systems last century were geared toward production output and profit. This century it needs to be equity and quality. But where can we achieve win-win situations? We face numerous global challenges and exponential pressure around food that require action from a range of actors to successfully feed a growing world population. We live in a world where one in three suffer from some form of malnutrition. Some of our most pressing global challenges include issues around malnutrition where currently about 2 billion individuals are overweight or obese, and these statistics can potentially rise to about 3.3. billion by 2030. Simultaneously 2 billion of the world population also suffer from micronutrient deficiencies. While we produce enough food to feed everyone — 795 million people (one in nine) go to be hungry every day.
Information collected from eatforum.org