Food Brand Sattviko Launches Five Flavours Of Khakhra Chips
Sattviko is a food brand that specializes in Indian snacks and has recently launched five flavours in their khakhra chips range reports F&B News. These flavours are: methi, jeera, Masala Indian as well as Pizza and Jalapeno. The small packs of these chips are available for Rs. 10 in major cities of India – Delhi NCR, Mumbai, Pune, Bengaluru, Hyderabad, Jaipur, Udaipur, Goa, Leh and Chennai.

Healthy Indian Snacks

"Since its inception, Sattviko caters to the new-age customers across all age groups. Our products are a perfect fusion between old food recipes and modern food technology to present traditional foods in a modern avatar," Prasoon Gupta, co-founder and director, Sattviko told F&B News.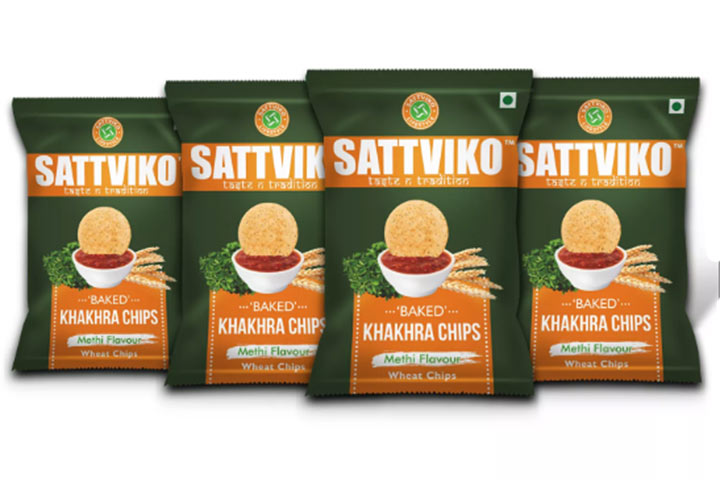 "With the launch of Khakhra chips, we aim to bring Indianness to every household in the country and with products like these that are available in multiple flavours, we are getting closer to reaching our goals. India is a highly diverse country with a growing need for ready-to-eat snacks, and with these Khakhra chips, we are providing a snack that is healthy as well as tasty," he added.

Images: Sattviko