FMCG And Beverages Grew Over 15% at Big Bazaar Outlets
The future of India's retail sector lies in FMCG and beverages as the sale of these products at Big Bazaar outlets grew over 15 percent in FY16, according to a report released by Nielsen. The country's largest supermarket chain owned by Kishore Biyani gained 1.7 percent in market share, according to the report.
Competition Through Innovation
The Future Group-owned retail chain has its own products covering nearly 160 categories and has played a critical role in competing with several national and international brands. Speaking to Economic Times, Devendra Chawla said, "We are investing heavily in innovations to enter newer categories that are currently under-represented. Even in saturated categories, we try to democratise premium segments by launching high quality products at mass price." According to Chawla, the company has launched 150-200 stock keeping units to cater to the consumers, faster than other FMCG companies.

Products Reach
The company, which also owns several other retail chains such as EasyDay and Nilgiris, has launched several products across categories hoping to emerge into an important FMCG player instead of focusing on just the retail sector of the country. According to ET, products manufactured by the Future Group and sold at their retail outlets have a significantly higher reach as compared to products under other brand names. The retail outlets sells nearly 10 percent of all cereals sold in India and 12 percent of products such as olive oil, soy and cheese.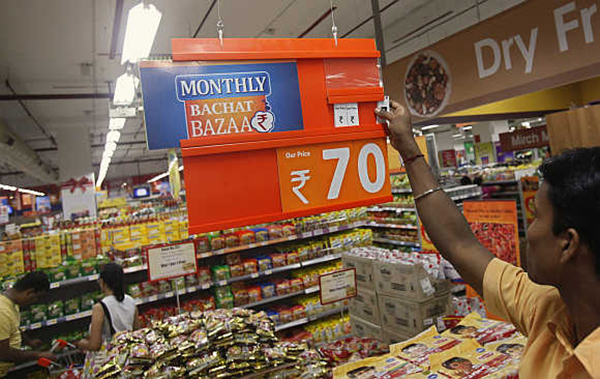 Emerging FMCG Player
Although FMCG is considered an emerging market and investing in getting a share of the market is marked as crucial for any company, experts believe that Future Group's sale of its own products in its retail stores could alienate other brands, according to ET. Regarding the competition between several brands, Chawla noted that "both retail and FMCG divisions are separate businesses with their own plans, vision and separate teams." Currently, the company also has plans to sell its products beyond the scope of its own network of outlets and will attempt to gain traction in the FMCG sector by making its products available for other retailers.