Flavours From The Wild West Come To Mumbai At Old Wild West
For too, too long we've watched American TV shows and Hollywood films where characters get to go to a bar, get completely smashed and end up riding a mechanical bull while wearing a cowboy hats. Of course, Mumbai had its fair share of awesome bars, but a bull and cowboy hats were nowhere in sight. Until now.
Enter Old Wild West, a newly launched pub and diner in Kamala Mills which is well on its way to becoming an expansive foodie hub. Old Wild West channels all the exciting elements from a Western movie; the (mechanical) bull, the cowboy hats, the wooden furnishings, the tequila based cocktails and the massive servings of food.
Mumbai's delight with this uniquely themed restaurant is evident; it's already hosting streams of customers who immediately head over to gush at the mechanical bull and then take a selfie at the selfie wall after donning a cowboy's hat. Meanwhile, the concept is popping up on popular social media channels and websites that chronicle happenings in Mumbai such as The Daily Pao, Late Night Mumbai and Brown Paper Bag.


A Focus On The Food
A wise restaurateur once told us that a quirky theme or unique way of functioning will only draw customers in once or twice, to satisfy their curiosity. In order to build a network of regulars a restaurant must ensure that they are offering some stellar food and drinks along with a pleasing or quirky ambience. Old Wild West ticks off the right boxes when it comes to the ambience but does it do the same when it comes to food?
To answer that question, we proceeded to stuff ourselves silly with as much food as possible. As recommended by the chef, we started with the Sweet & Smoky Chicken Wings paired with a blue cheese dip. The wings were incredibly juicy and sticky; we managed to make quite a mess eating them, which speaks to how much we enjoyed them.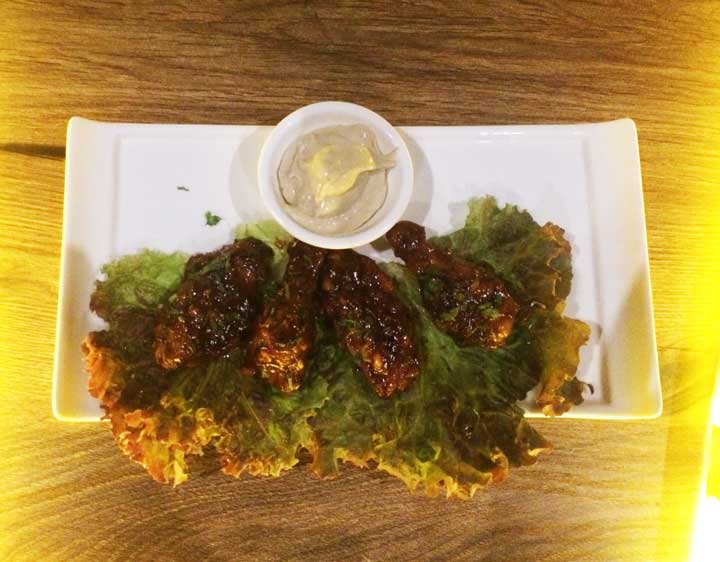 Along with the chicken, we tried the Texas Veg Tostada; a supremely crisp and thin tortilla was piled high with cottage cheese, guacamole and sour cream – an indulgent combination that made for one of the best tostadas we've had in Mumbai. Another starter we particularly enjoyed were the Spicy Garlic Prawns which were marinated in a fiery not-for-the-faint-hearted sauce.
Out of the extensive main course menu, we tried the Texas Style BBQ Chicken in which the chicken again was wonderfully juicy and tender and the sauce was both sweet and smoky.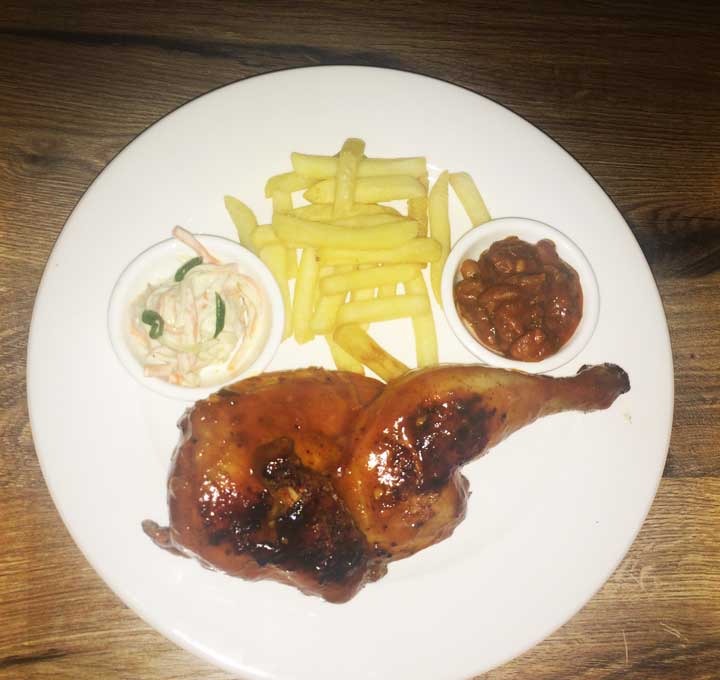 Vegetarians can try the Mexicali Veggie Burger made of a textured patty that blends black beans, mushrooms and carrots and a yielding burger bun.
For the final act, we ordered the Mexican Fudge Brownie Delight – a generous sized brownie that is practically bubbling with chocolate and the Classic American Cheesecake which paired a baked cheesecake with honey and strawberry coulli – making for a good balance between sweet, sour and tart.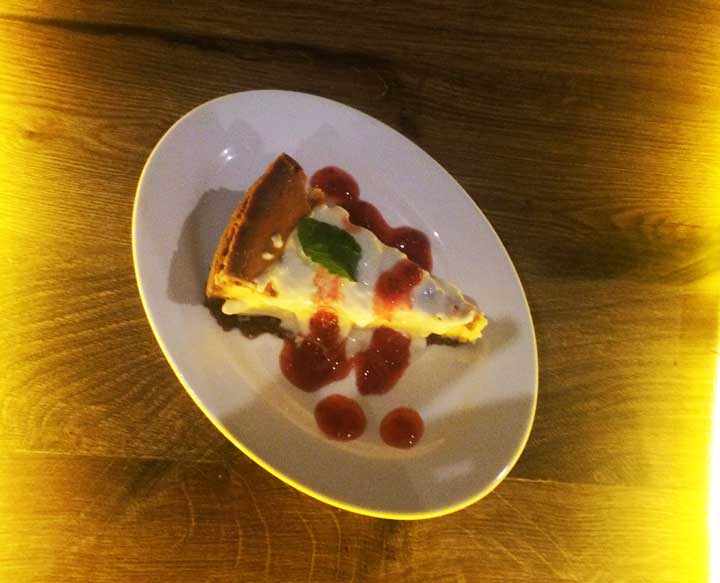 Tequila!
Now some of you may be wondering – what about the drinks? After all, what use is a mechanical bull when there's no liquid courage to be had? Fear not, because Old Wild West has a range of drinks to cater to all tastes. In keeping with the theme, the signature Mexican cocktails feature tequila – a Mexican favourite. Out of them, we were particularly stuck by the Mexican Carnita; a blend of tequila, rum and – completely uniquely – aloe vera, which gives it a surprisingly fruity taste.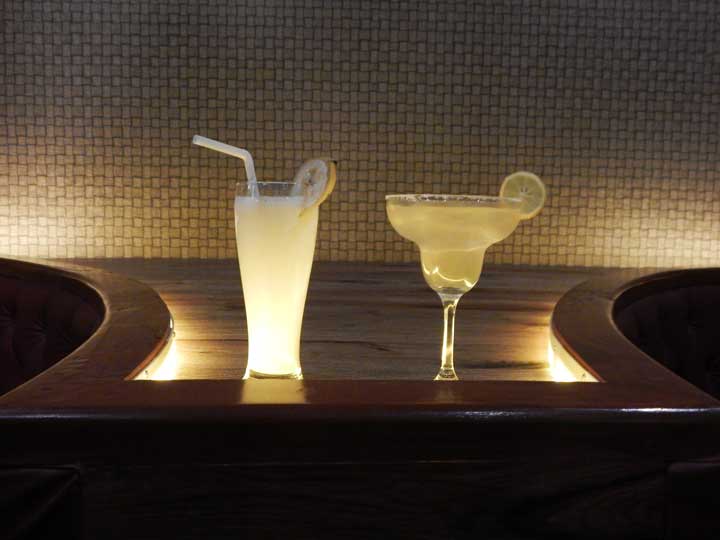 After a few of their cocktails (you should also try the margaritas), we predict you'll feel the urge to give that bull a try. Here's a little secret; lean forward slightly when it starts to go really wild; it'll allow you to balance better. If you manage to stay on the bull for a certain amount of time on your first try, Old Wild West will give you a shot on the house!
A ride on the bull and that extra shot will make you feel even more like you've escaped into an old Western which offers you some serious cowboy fun. And, to answer our earlier question as to whether the food and drinks live up to the impressive theme, we'd have to say yes they do. Go ahead and pay it a visit and prove us right!