Finding Food Happiness At Me So Happi In Mumbai
Another work week is here and winter is rapidly moving away from Mumbai; two factors that would typically have us deep down in the blues .But, we're still basking in the glow of a dining experience we enjoyed over at the new Me So Happi that was recently launched in the Bandra Kurla Complex, so we're not feeling the blues this week.
Naturally, it would be darned hard to feel down in any place called 'Me So Happi'. Like the description on their website says "If we are not happy, what are we? It was this thought that inspired Alfred and Aarathi Arambhan to begin a restaurant with a difference.
Delicious and delightful food and attentive, careful service should be upheld as the most essential and important basics for a customer walking into any restaurant. But what about something more important? How you feel should become the true should and signature of a restaurant. A place to enjoy. A place to live and enjoy the little moments of happiness that life brings."
In line with that philosophy, the latest outlet of Me So Happi is a vibrantly lit space, with upbeat classics playing and fun, quirky photos and memes on the walls. However, as with any restaurant the true thing that perked up our mood was the menu; it has a plethora of dishes from all over the world that use a variety of techniques and some exciting ingredients.
Of Salads and Starters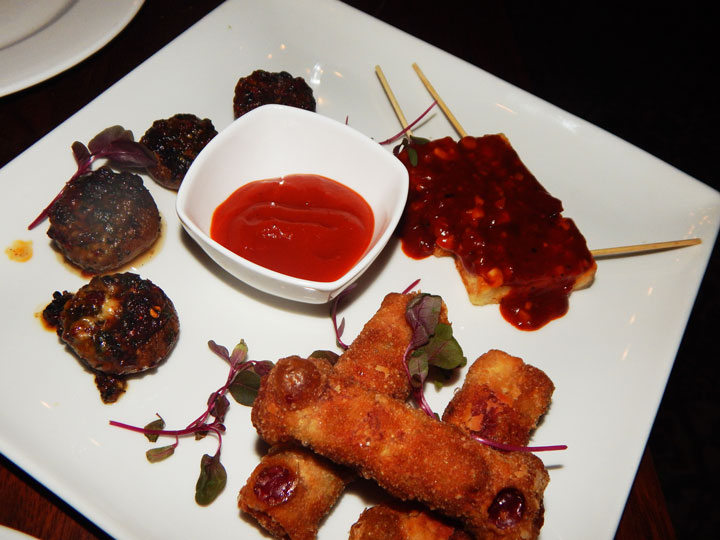 We started our meal with the Ricotta, Pear, Asparagus & Water Chestnut Salad, within which the crunchy texture of the water chestnuts was perfectly balanced with crumbled ricotta. The texture was also elevated by the addition of white fungus – a type of mushroom. The salad dressing balanced acidic and sweet flavours beautifully.
We then moved on to try a tasting platter of various 'Nibbles'. We enjoyed the Beet & Feta Cigar Rolls, which balanced the creaminess of feta cheese with the earthiness of beetroots in one delicious roll.
We also tried the Happi Mushrooms , consisting of button mushrooms stuffed with cheese and a spicy peri peri sauce that is guaranteed to delight any lover of spicy food. Another must try for spice aficionados is the Flaming Cottage Cheese Skewers, made with tender, crumbly cheese coated with an oriental sauce.
To The Mains
The mains menu is wonderfully extensive, which includes options like Roast Vegetable Lasagne, Khow- Suey, Risotto, Stews and Grills – a variety of dishes to take your taste buds on a trip around the world.
After much hemming and hawwing, we settled on the Bunny Chow – one of Me So Happi's signature dishes, and the Crispy Duck.
The Bunny Chow is a South African dish that has Indian origins; a hollowed out loaf of bread is used as a dish and filled with curry. When our Bunny Chow was brought to the table, the curry was overflowing out of the bread, making a pretty, drool worthy photo. The flavours were bang on; the chicken curry was subtly spicy, smooth and wholesome.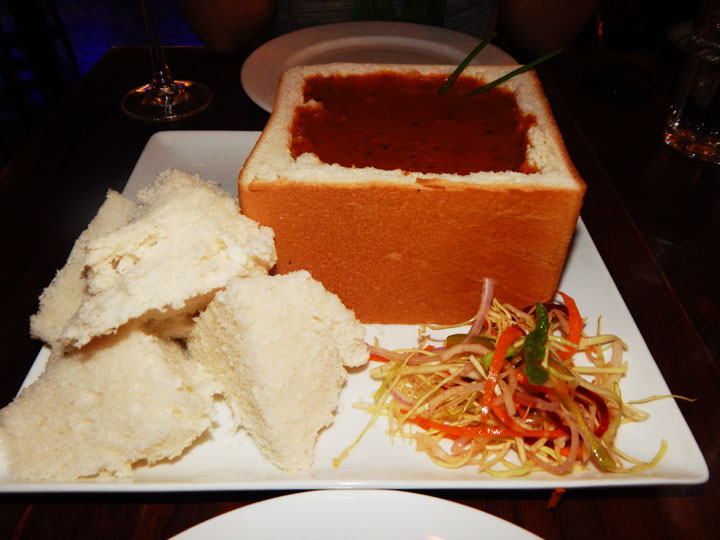 The Crispy Duck was equally good; crispy yet moist strips of duck took the center of the dish and were served with soft pancakes, a side of vegetables and a delicious plum sauce.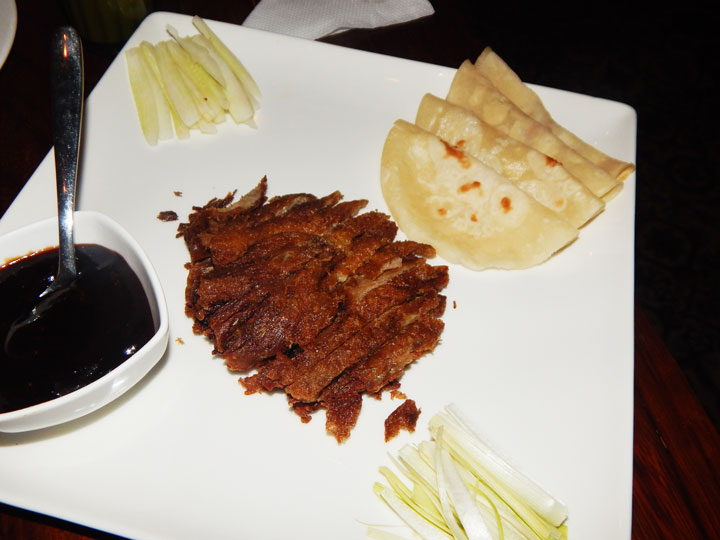 Dessert Express
Since we have an obsession with banana desserts, we called for the Banana Caramel Pie to end our meal -a beautifully sweet pie that balances out the stickiness of the caramel with soft bananas – while our dining partner enjoyed Me So Happi's signature Paan Rasmalai which blends a refreshing paan shot with a smooth creamy rasmalai topping.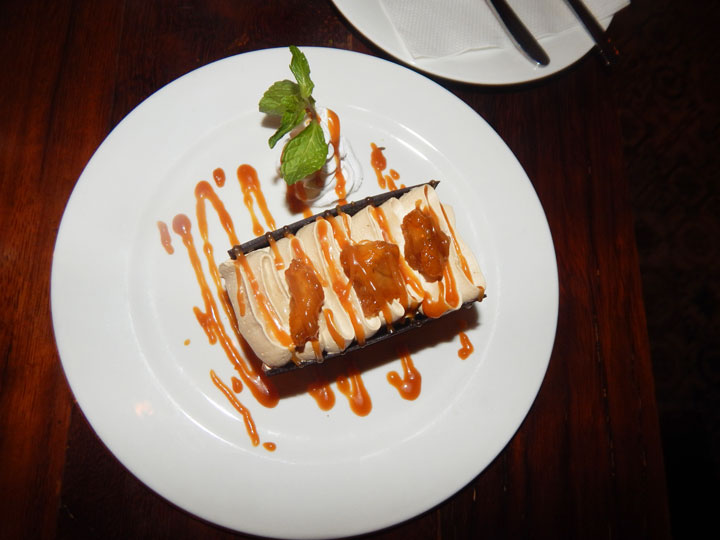 After reading about our meal experience, do you see why the blues aren't rearing their heads this week? As an experiment, why not head to Me So Happi and see for yourself. Let us know how it goes!