Find Out What's Cooking At The Famous Burmese Stall By The Beach In Chennai
Be it the crispy Bajjis, juicy Jalebis or the Medhu vada, Chennai has the richest street food and as time progresses the Singara city is more open to cuisines other than South Indian Food. Gone are the days when the Chennai people were interested only in South Indian food. Tourism has increased and it has brought along so many new cuisines to the South including Chinese. The latest one is, Burmese cuisine. The migrants from the civil unrest movement during the 70's are the sole responsible carrier of this cuisine to the south. A very famous road-side stall now exists by the beach, serving some traditional Burmese street food.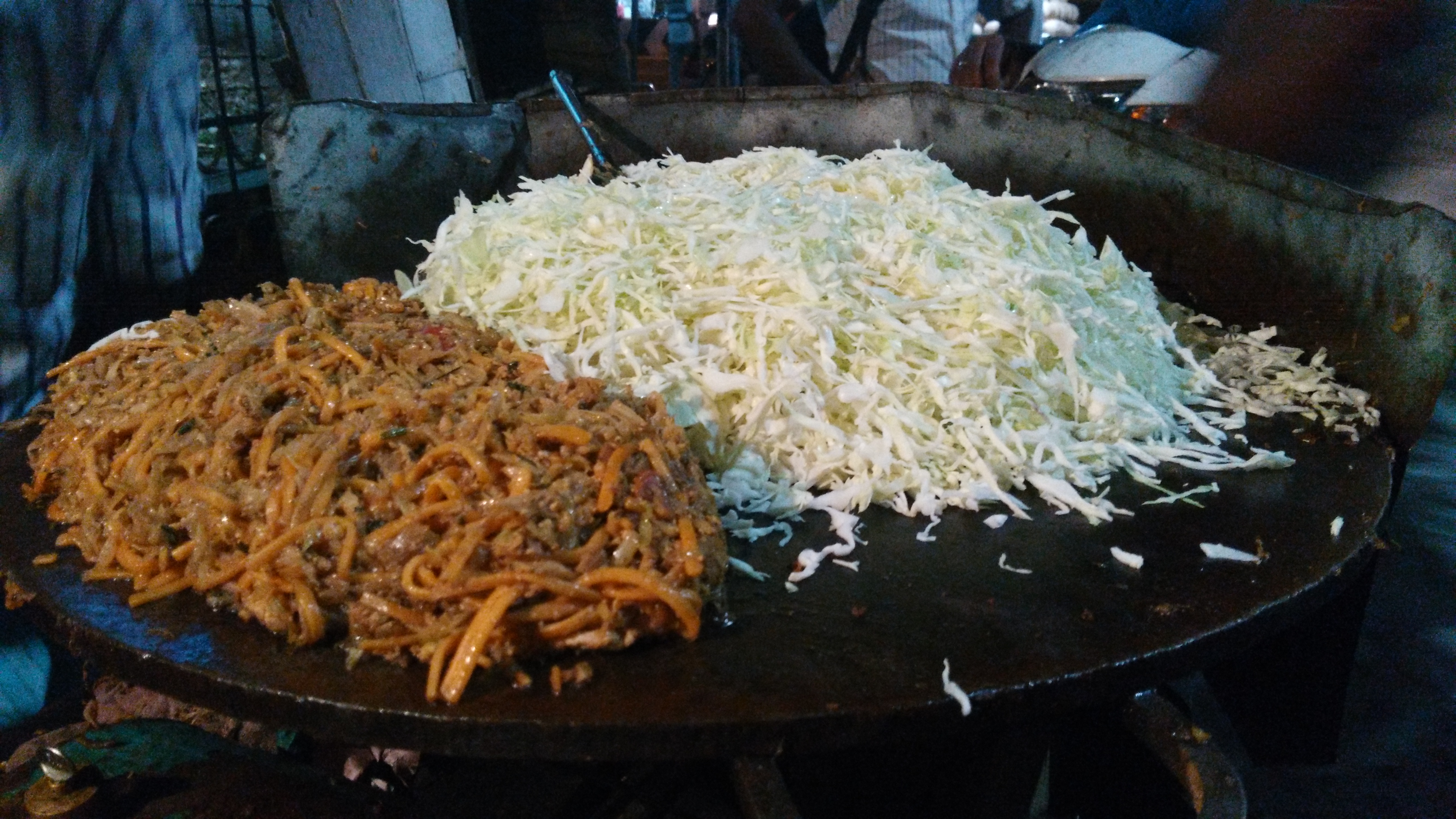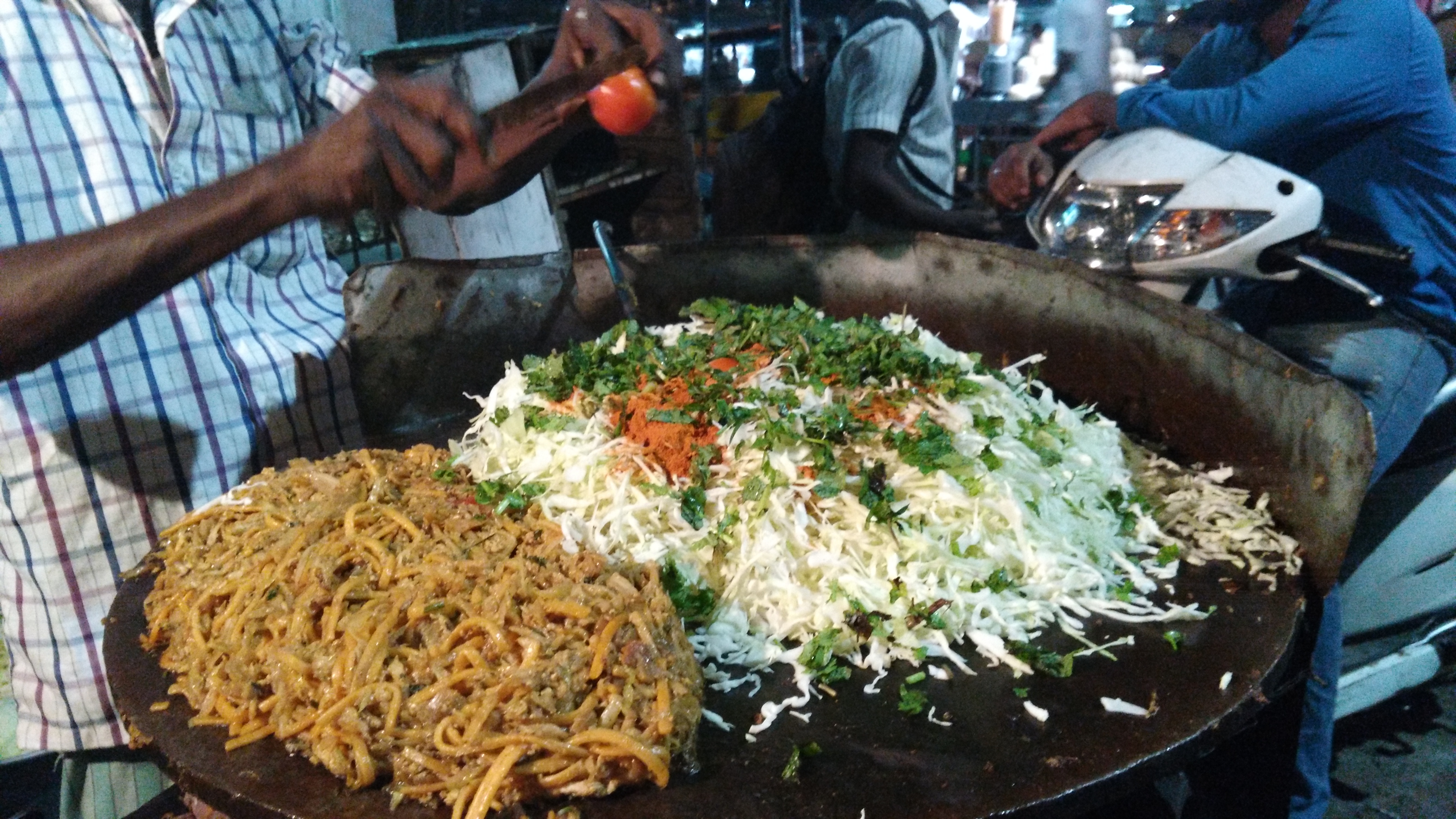 What's the Atho?
Burmese cuisine serves a verity of dishes ranging from their traditional soup to the most famous Atho which is a noodle dish. Atho mainly comprises of noodles fried along with cabbage, carrot, chilies and a special kind of papad known as the Pajo appalm which is made using maize and corn flour. It is cooked in the same Chinese style sans the sauces and plus the pajo appalam. Pajo appalam as a separate dish tastes much better with a seasoning of Garam masala (Burmese style) and raw onions and tomatoes sprinkled over the top. In other words, this is their version of papad chat.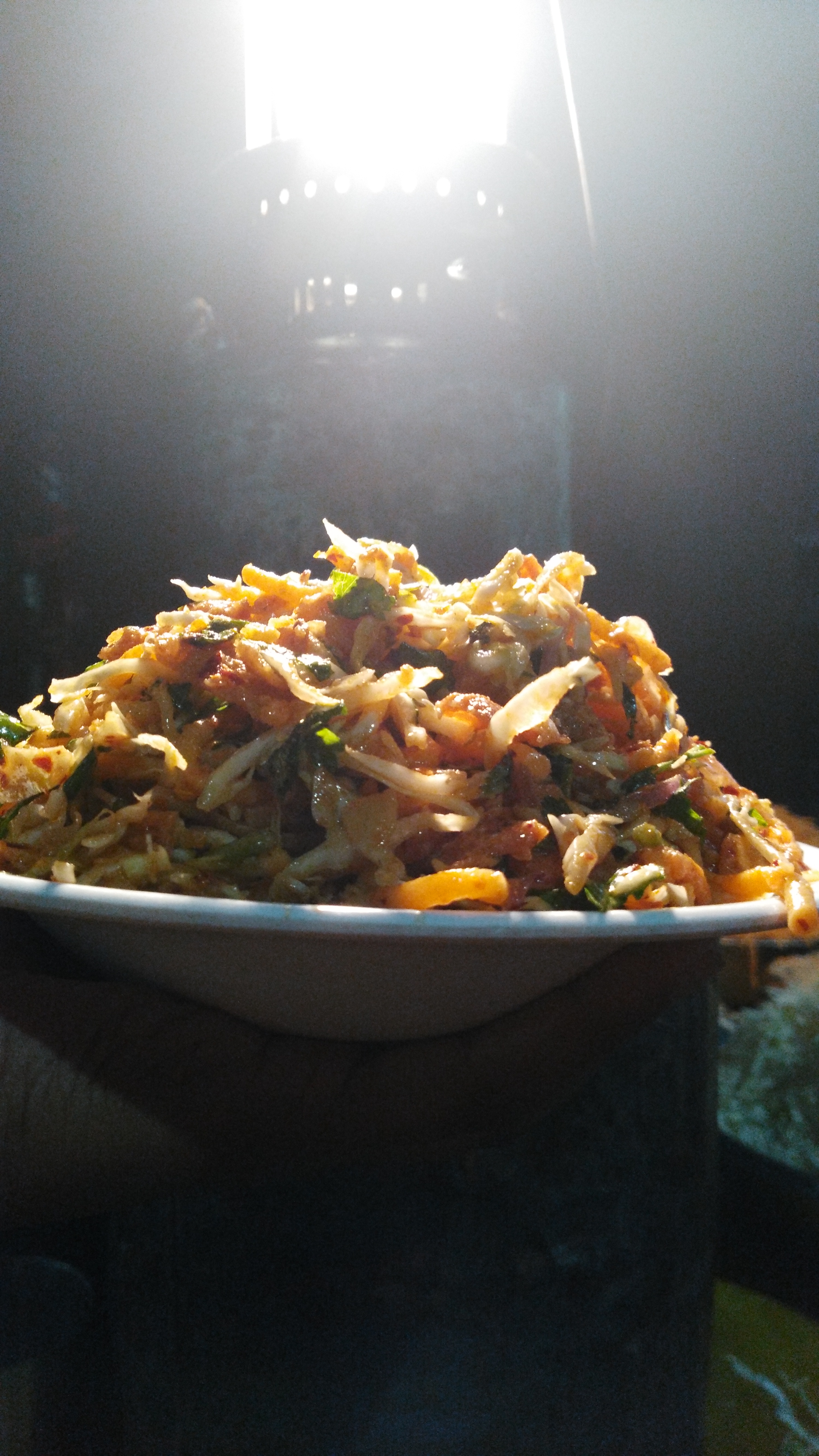 Another specialty in the menu is the Moingha which is a clear soup filled with Burmese flavors and spices and let's not forget the Pajo. Either Pajo is an integral part of every dish or the Chennai people like it very much that they decide to include it in everything. It gives an overall soggy and spongy texture to the flavored soup.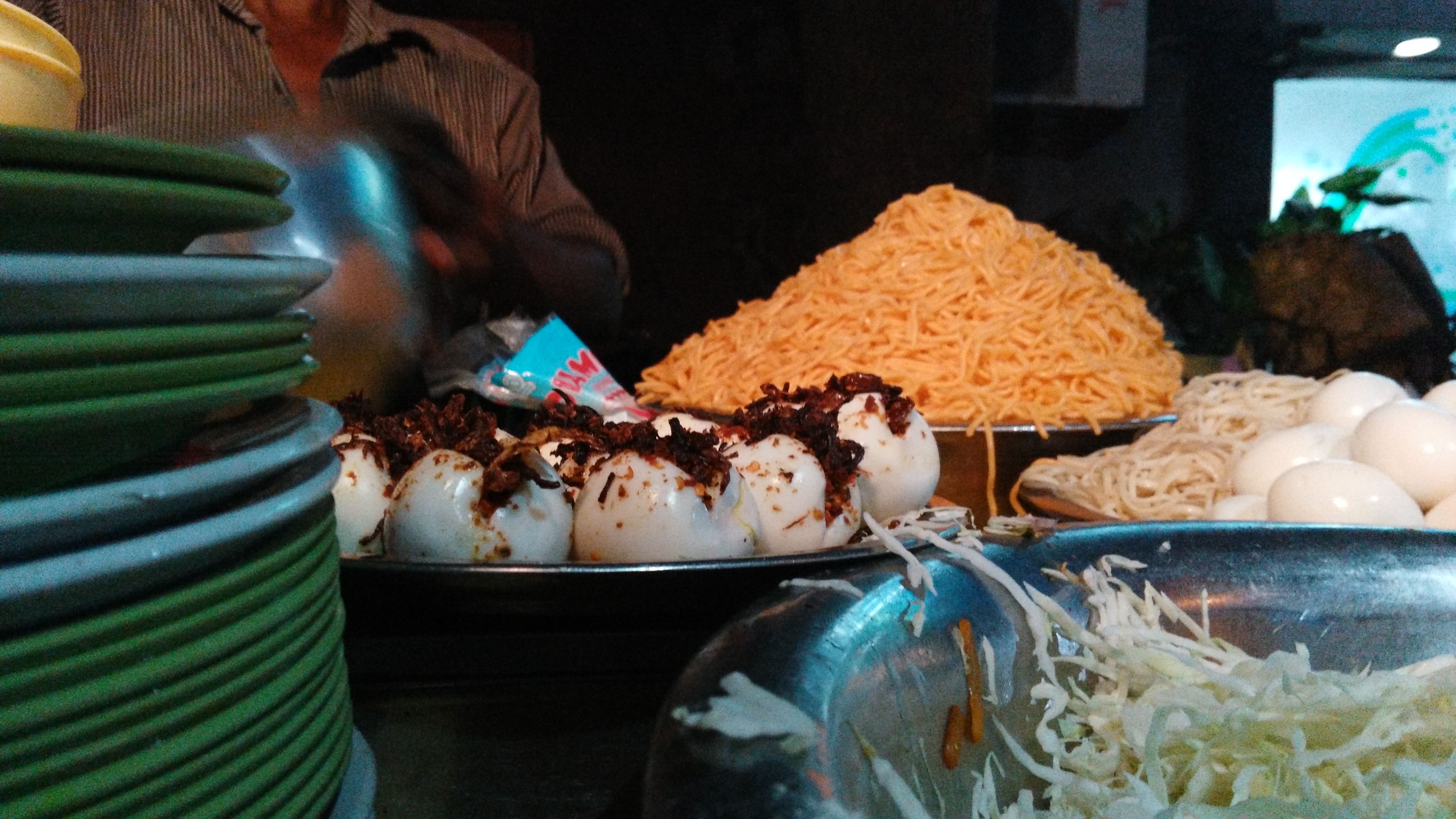 Masala Eggs are another specialty that can be found in the stalls. The hard boiled eggs served with fried onions and masala are also another great dish to munch on for the evening cravings. The stall by the beach station always gathers a small crowd with people from varied lifestyles. It is also occasionally visited by photographers and bloggers who are amazed by the taste.