Finally A God That You Can See, Touch And Eat. Wait, What?
You read that right. You can now eat your God…if you're a follower of the United Church of Bacon in Las Vegas (of course).
Bacon lovers have been blessed. Literally. Because now we have a chance to worship this delicious food. Literally, again.
The latest billboards for the United Church of Bacon in Las Vegas are advertising the organization's commitment to offering free, legal wedding ceremonies to all couples.
Baconship Rising
The church has reported that membership has tripled in the last three months to more than 12,000 new converts. And you thought you'd crossed all boundaries of bacon-hood by stuffing your face on Bacon Day?
"Atheist friends of magician Penn Jillette of Penn & Teller" in protest of religious organizations and certain privileges they receive founded the pork-loving church in 2010. "We chose a funny bacon name to expose how wrong it is for society to give automatic respect and special legal privileges to religions," the church writes on its website.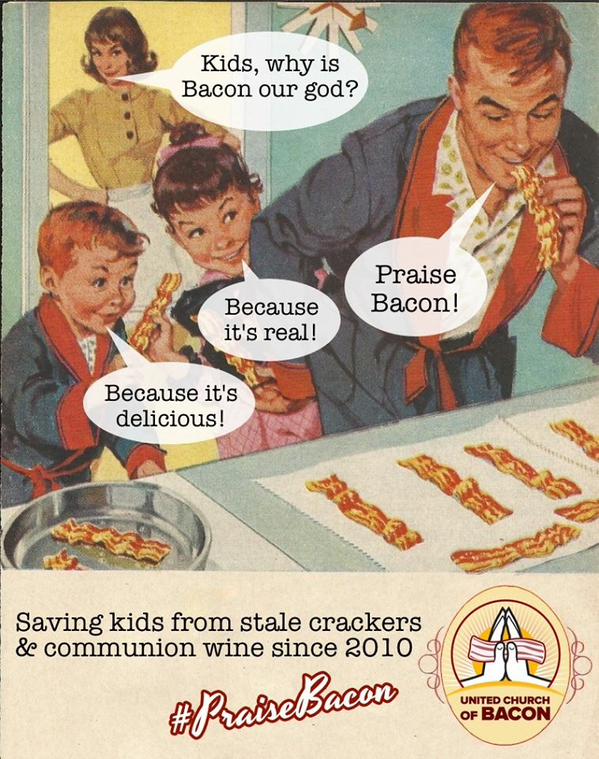 Bacon Beliefs
The church praises bacon in particular not only because it's silly, but also because "bacon is real." However, they also support both vegetarian and turkey bacon-loving worshippers. How superbly considerate!
Despite being hated by many as an atheist institution or a mockery of religion, the sole purpose of the church is to perform social services.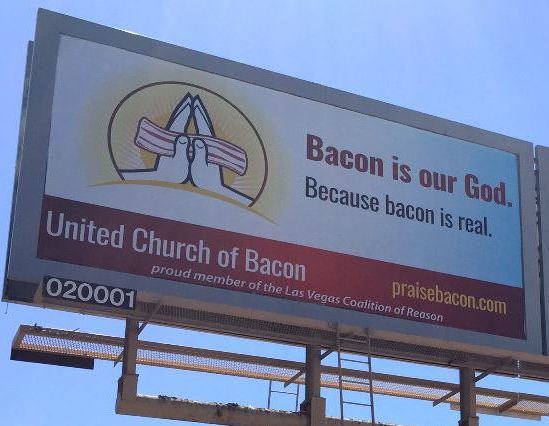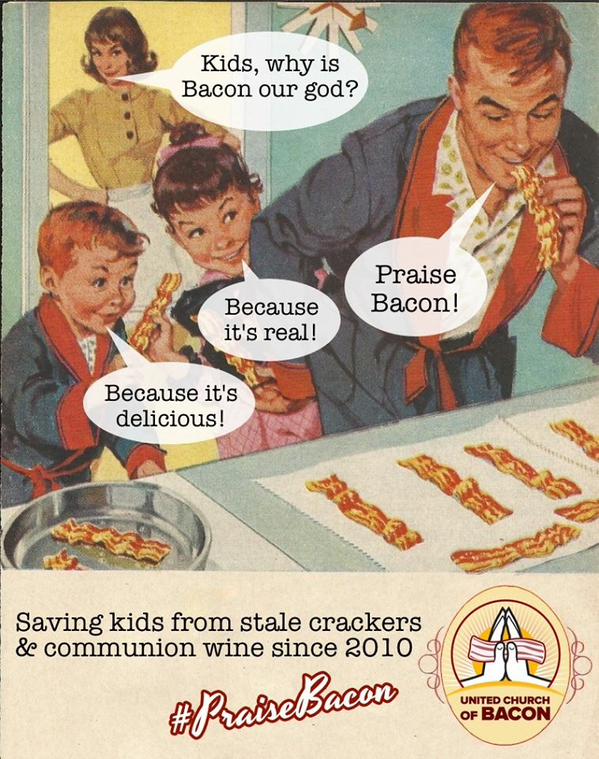 In addition to performing free wedding ceremonies, the church also raises money for charity, "striving to be the most generous church in the world."
Couples in Las Vegas are taking up the church on its offer as an option for their weddings. Some newly found bacon worshippers have been sharing pictures of the church's billboards and pictures from their wedding ceremonies on social media.
https://instagram.com/p/49KqAYGJr7/?tagged=churchofbacon
There you have it, the perfect reason to have bacon on your wedding menu!