Fill Up Your Easter Basket with Fabelle's Limited Edition Easter Eggs
ITC's Fabelle Exquisite Chocolates, acclaimed for re-creating unique chocolate experiences during festivals and celebrations, gears up to celebrate Easter. Ahead of the festival, Fabelle has reimagined the quintessential symbol of the festival, Easter Eggs in two decadent creations, Fabelle Signature Easter Egg and Fabelle Mini Signature Easter Egg, hand crafted with their signature artisanal flair.
The rich chocolate egg shell is made of 64% Dark Ghana Chocolate and will offer an explosion of treats, tastes and textures, as one breaks into the chocolate egg. The large Fabelle Signature Easter Egg, weighing about 600 gms, will be filled with 10 pieces each of Hazelnut Cluster made with crunchy hazelnuts, Cashew Nut Cluster made with cashew nuts and Almond Nib Clusters made with Almond nibs.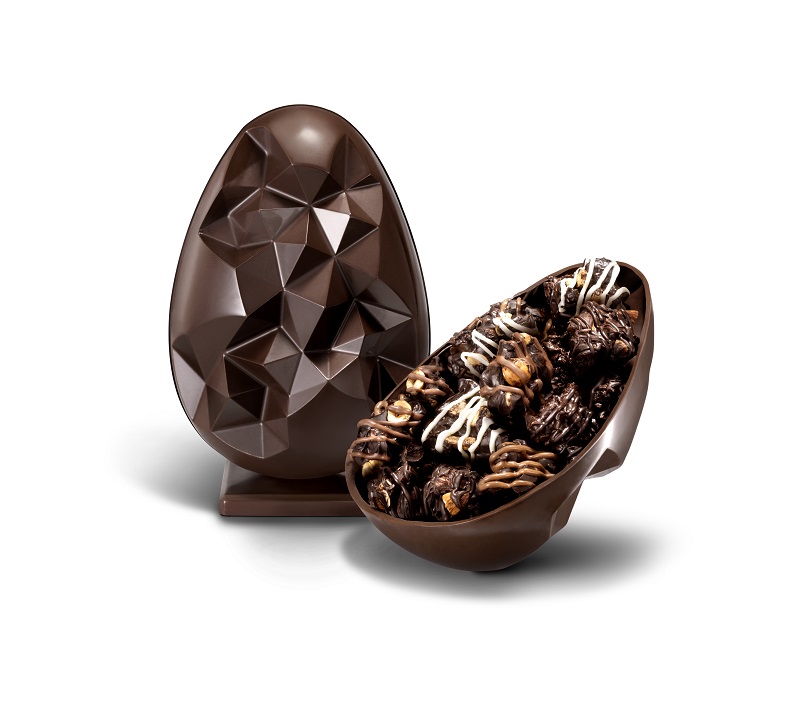 A box of Fabelle Mini Signature Easter Eggs will include 10 pieces, whose shells are coated in dark chocolate, infused with coconut ganache and alphonso mango confit filling, striking a resemblance to a cross section view of an egg. The Fabelle Signature Easter Egg will be available at a price of Rs 2875 while the Fabelle Mini Signature Easter Eggs will be priced at Rs 875 per box.
Consumers can place their orders as early as 13th April onwards by visiting Fabelle's special Easter microsite or walk into a Chocolate Boutique at select ITC Hotels from 16th April onwards.
Consumers across Bangalore, Hyderabad, Mumbai, Kolkata, Chennai and New Delhi can place orders from the comfort of their homes and enjoy doorstep delivery.