Fabelle Gives India A Gift Of Ruby Chocolate This Diwali
On 31st October, about a week before Diwali, Fabelle Exquisite Chocolates unveiled their Ruby Gianduja Chocolates in the presence of the media at ITC Grand Central. The launch was followed by a masterclass by Celebrity Chef Sarah Todd and Fabelle's Master Chocolatier Chef Ruby. The luxury chocolate brand has partnered with Barry Callebaut to source the ruby chocolate for their special Diwali launch.
Limited Edition Ruby Gianduja
A pretty pink coloured box containing Ruby Gianduja by Fabelle is a limited edition one, specially made for the festive season. Each box has 12 gianduja chocolates and is priced at Rs. 1295. Chef Todd was delighted on being present at the launch and told us in an exclusive interview that this is amongst her favourites. She also revealed on how the ruby chocolate itself was quite versatile and be used with a variety of fruits and vegetables too. Chef Ruby too shared Chef Todd's views and told us that the chocolate could be paired with rose wine, tart fruits and even something as pungent as wasabi.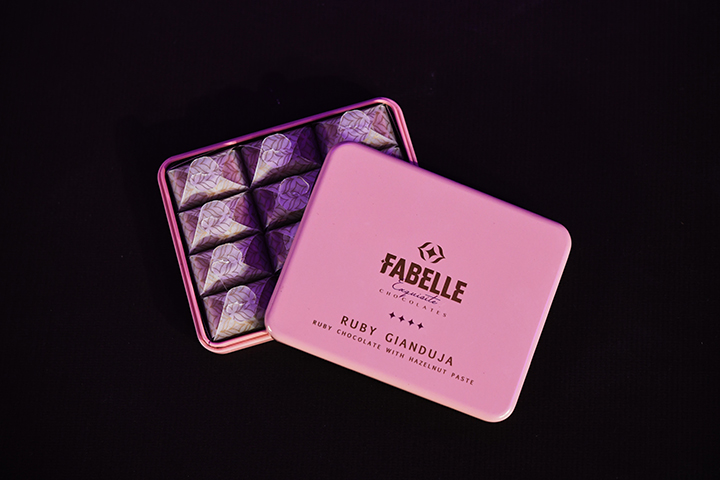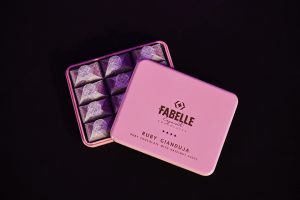 When asked on how the ruby chocolate attains its coloured, Chef Todd explained how it is chocolate's natural colour and nothing artificial is added to it. The ruby chocolate was tasted by the media and it has nutty, fruity and tart notes and simply tastes like a burst of flavour in the mouth. The Ruby Gianduja, made use this chocolate has a lovely pink shade and has hazelnuts incorporated into it, enhancing its flavours.
"It is a proud moment for Fabelle Chocolates as we introduce the very first Ruby Chocolates to the Indian chocolate connoisseurs," said Mr. Hemant Malik, Divisional Chief Executive – Foods, ITC Ltd. "It has been our continuous endeavour to provide unique chocolate experiences to the Indian consumers and today's launch is a firm step in that direction. "It is said that Milk chocolates with nuts appeals the most to Indian chocolate aficionados and our Gianduja is made of rich milk chocolate and Ivory Coast Cocoa with Turkish hazelnuts, making it one of our best-selling creations. Thus, we have recreated Gianduja with the infusion of Ruby Chocolates to render another extraordinary experience to Indian consumers."